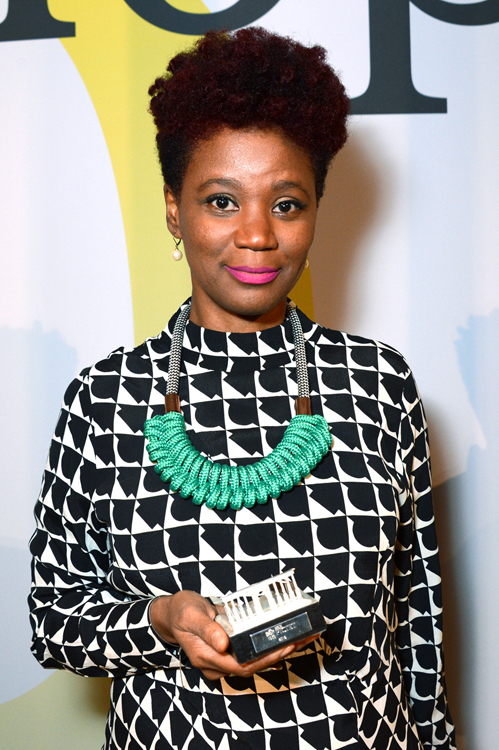 Image © Richard Young
We were thrilled to learn that one of the Hundred Heroines, Joana Choumali, won the prestigious Prix Pictet, only the second woman to win – the first being another of our Hundred Heroines, Valérie Belin, in 2005.
This year's theme was Hope and Joana's work Ça va aller is a poignant series comprising elaborately embroidered images made on an iPhone during the aftermath of the terrorist attacks on Grand Bassam beach.
This year's short-list included six heroinic women, and they are all making a difference through their photography.
Our warmest congratulations to them!
The Prix Pictet was founded in 2008 by the Pictet Group, and is an award of 100,000 CHF to a photographer for "a series of work that is both artistically outstanding and presents a compelling narrative related to the theme of the award".  The theme changes for each cycle, and focuses on one aspect of sustainability.    2019 was the  eighth cycle.  Previous themes and award recipients were:
Water Benoit Aquin
Earth Nadav Kandar
Growth Mitch Epstein
Power Luc Delahaye
Consumption Michael Schmidt
Disorder Valerié Belin
Space Richard Mosse
Hope  Joana Choumali