Photographer Lisl Ponger explores the eurocentricity of museum collections in new installation in Vienna.
From Thailand to Egypt, Nigeria to Congo, it seems many cultures and countries would like their property back. For decades, artefacts, often of significant importance, have been proudly displayed in Western institutions. Illustrating the 'daring trips' and 'world of curiosities' of colonisation, also known as theft.
As many museums now assess their collections and decide if they would like to return their Benin Bronzes, Contemporary Heroine Lisl Ponger mocks the Eurocentric curator in her latest installation, Dancing on Thin Ice, on view until July 03, 2021.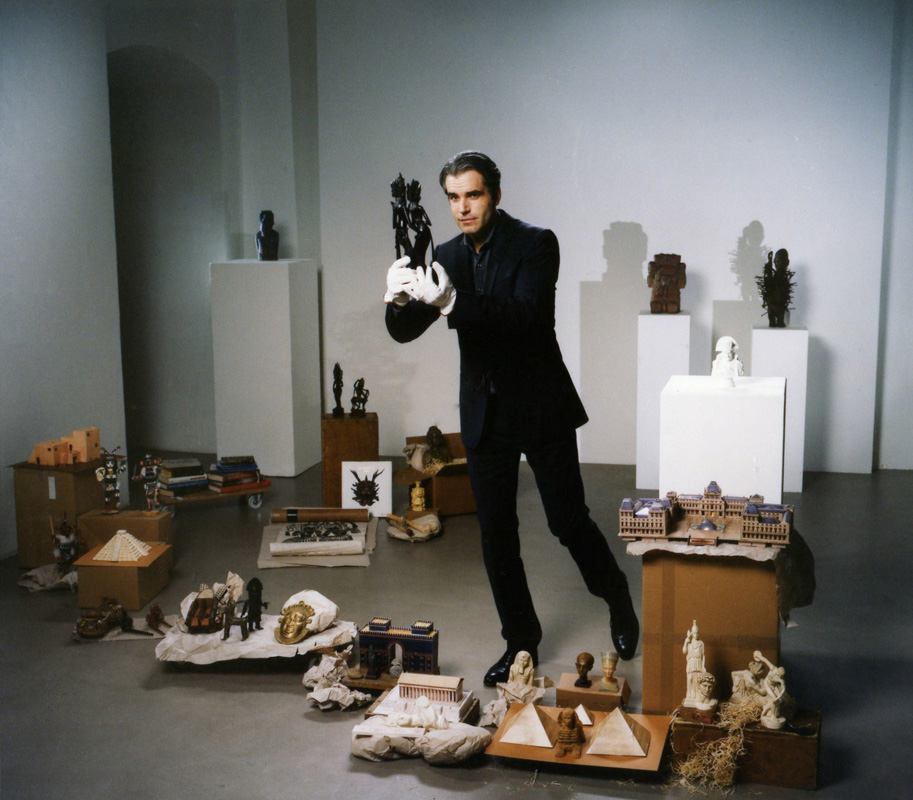 Dancing on Thin Ice, 2020 © Lisl Ponger. Courtesy of the Artist
Located on the upper floor of Das Weisse Haus, Vienna, the Austrian artist uses her signature satirical imagery to comment on the ego of housing artefacts without regard to cultural context. Within the key image, Dancing on Thin Ice (2020) 'shows a museum curator unpacking a collection of colonial art treasures. Prancing triumphantly, as if about to spin on his own axis, he symbolises the Eurocentrism and anthropological self-aggrandisement that remains embedded in the structures of European cultural institutions to this day.'
Alongside this image, a new installation piece shows a stack of cardboard boxes with precious treasures balancing atop. Are these museum plinths to display the latest collection shipped in from exotic lands? Or perhaps Lisl is providing the shipping materials to send these items back to their rightful owners? The viewer is encouraged to understand the displacement of important relics in the context of colonisation and the ongoing impact leading organisations have today.
'The promise by the French President Emmanuel Macron in 2018 to restitute colonial "loot", the opening of the controversial Humboldt Forum in Berlin, but also the recent announcement by the German Minister of Cultural Affairs to return to Nigeria 1,100 Benin bronzes in 2022 are but a few examples of the current restitution debate. Against this backdrop, Lisl Ponger unpacks the legitimizing rhetorics and protocols of concealment practiced for decades and reveals the embedded structural racism of the holdings of European cultural institutions. In this light, the new promises do not appear radical and groundbreaking, simply long overdue.'
Visit Lisl's photography installation until July 3, 2021, head to Das Weisse Haus for more information.