On March 31st, we celebrate International Transgender Day of Visibility. The day was founded in 2009 by Rachel Crandall after she felt immense frustration at the fact the only well-known day centred around transgender people was the Transgender Day of Remembrance. Rachel wanted to create a day which was a celebration and acknowledgement of all the living members of the trans community.
At Hundred Heroines we have chosen to celebrate International Transgender Day of Visibility by choosing five artists who are part of the LGBTQIA+ community, and who celebrate transgender and non-binary people while challenging preconceptions and injustices. Highlighting diversity within photography, the list includes the work of a historical visual artist, two contemporary photographers and two artists whom I have nominated to be appointed as Heroines in the future. I hope the list inspires you to celebrate your own identity while challenging the misconceptions which still plague the transgender and non-binary community.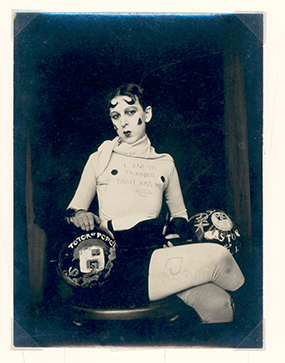 'I am in training don't kiss me', 1927 © Claude Cahun. Courtesy of the Jersey Heritage Collections
Claude Cahun
Claude Cahun was a queer photographer, writer and sculptor whose work was political but also incredibly personal, challenging the gender binary and the fixed stereotypes associated with gender.
Claude's work featured writing, photography, and theatre but they are most well known for their self-portraits. Claude created these works with their life-long partner, Marcel Moore; as Claude took on multiple personas, it is believed to have been Marcel who took the photographs. Although their work is now interpreted as a statement on gender and sexuality, Claude created it for themselves and had no desire to be famous. No matter the reason behind the works, Claude's images were groundbreaking in their defiance of gender norms and their impact cannot be denied.
"Masculine? Feminine? It depends on the situation. Neuter is the only gender that always suits me." – Claude Cahun, Disavowals
Del LaGrace Volcano
Heroine Del LaGrace Volcano is a genderqueer artist and activist who challenges gender within their work, particularly the performance of masculinity and femininity. Born intersex and living as female for the first 37 years of their life, Del LaGrace now lives as male and female. Through changing their name and gender identity they have found their true self. Within their work, they explore gender fluidity and depict the instability of gender identity, creating works which defy gender norms.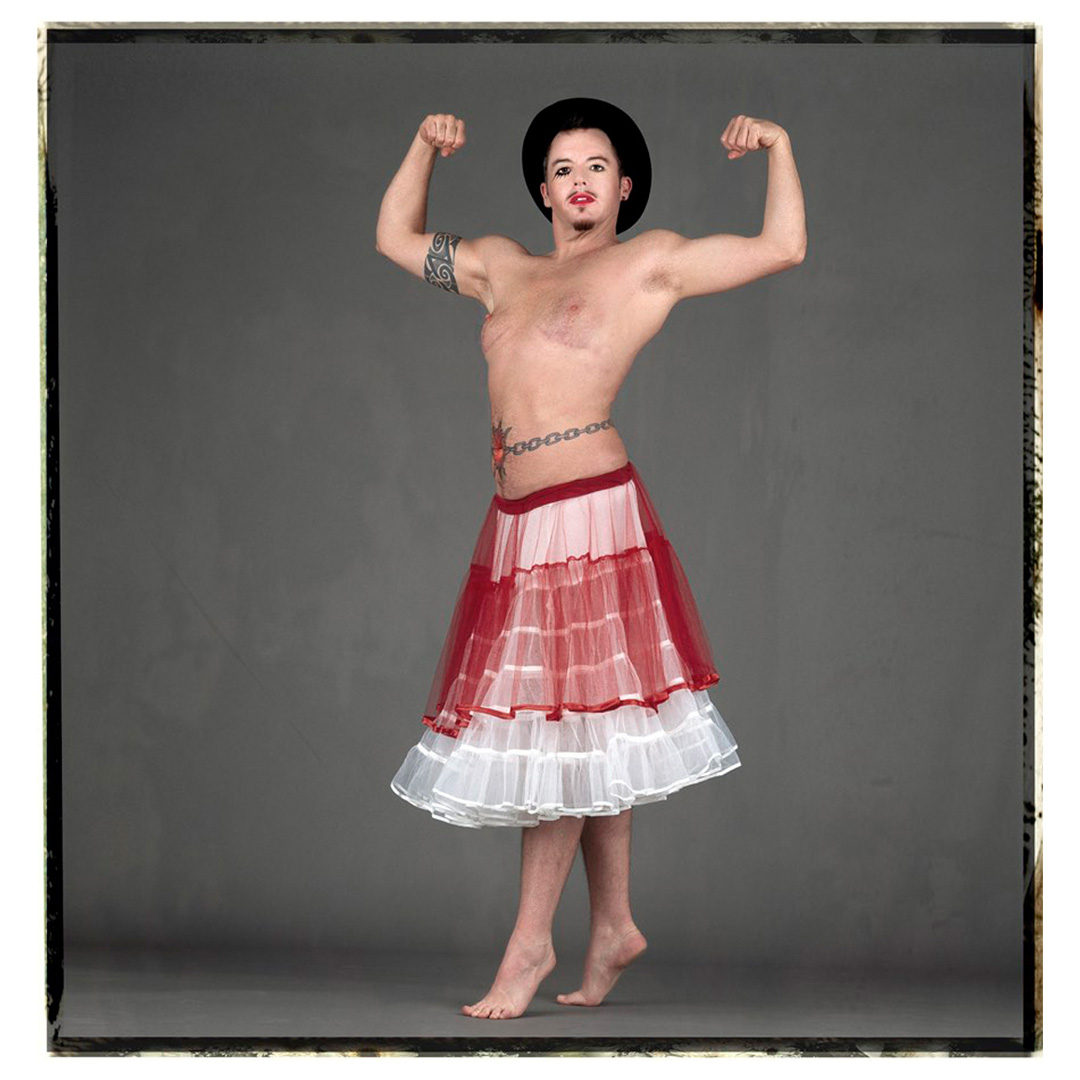 © Del LaGrace Volcano (+ Gerard Rancinan), Paris 2004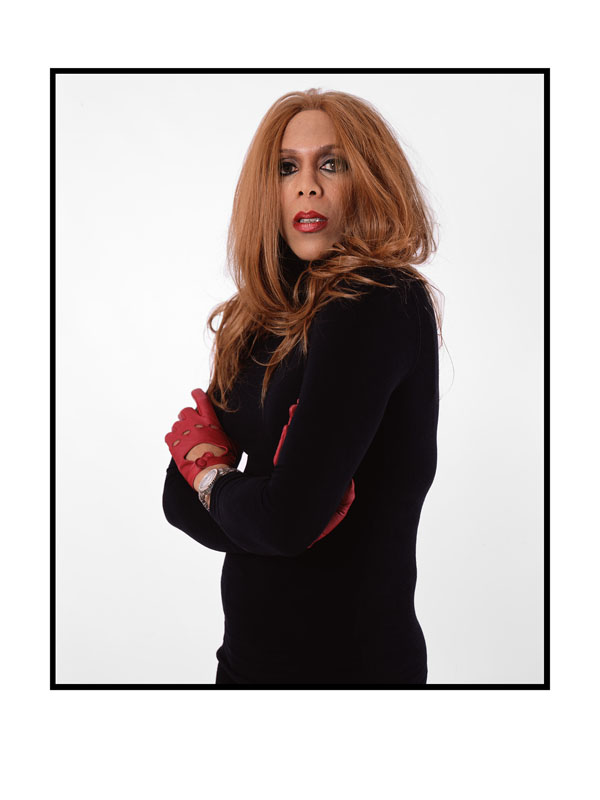 Miss Kimberley from the series Surmise © Lola Flash
Lola Flash
Lola Flash has been at the forefront of LGBTQIA+ activism since the 1980s and has continued to challenge gender, sexual, and racial misconceptions ever since. Beginning as an active member of the ACT UP political group and creating art which reflected the AIDS crisis of the late 80s/early 90s in New York, Lola continues to use her work to advocate for social justice. Within her series Surmise, she shines a light on misunderstandings and misrepresentation of perceived gender and sexuality and the pain this can cause.
Lia Clay Miller

Lia Clay Miller is a fashion and portrait photographer whose work often tells the stories of the trans community. As a trans woman herself, Lia's subject focus is a partial expression of her own reality; however, she seeks balance in telling these stories, wanting the images to be about the person within them rather than herself. Along with telling the stories of the trans community via taking photographs, Lia wants to create more representation behind the lens.
"I think people underestimate the power of who is behind the lens," she says. "There needs to be just as much representation there as in front of the camera." – Lia Clay Miller, Elephant
Shoog McDaniel 
Shoog McDaniel is a fat, queer, and self-proclaimed 'Floridian freak' who has been creating art from an early age. Within their work, Shoog captures queer, trans, and fat bodies, usually within nature, creating beautiful pieces of art which have a calm serenity coupled with immense strength and ferocity. Within their work 'Queers and Nature', Shoog examines the liberating potential of both nature and self-acceptance. Shoog wants to create more representation for fat, queer, and trans people, with the hope that it will change what society deems to be beautiful.
"Most of the people I photograph are queers and trans folks because that's not whose represented in media and that's who needs to be uplifted." – Shoog McDaniel, HuffPost

At Hundred Heroines, we value diversity within the visual arts. Highlighting stories and different view points is essential to see the whole picture. For more information or support trans rights, please visit Mermaids UK.
To nominate your own diverse heroine please head to our Nomination Form, closing date July 15.