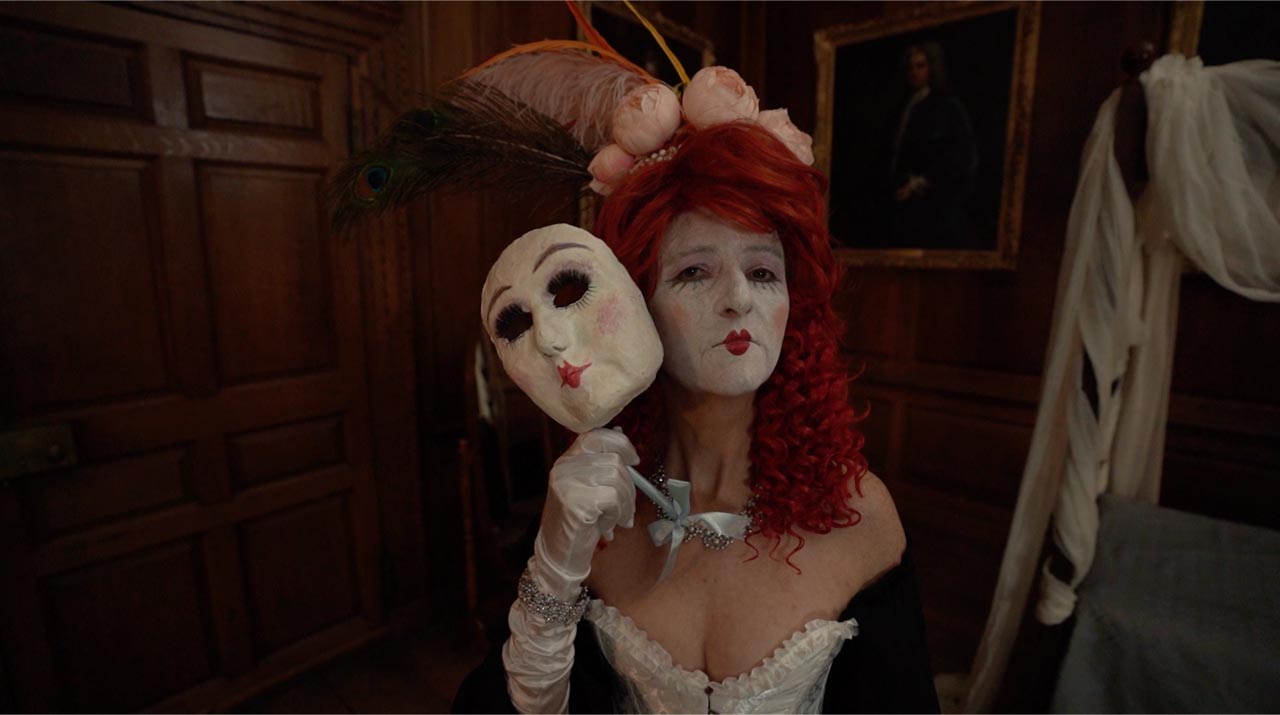 Trish Morrissey, Madge, 2021, film still
Heroine Trish Morrissey joins eight other artists in Changing Atmospheres at Hestercombe Gallery, Somerset, UK until Feb 27, 2022
Framed by the atypical context of the past two years, art has flourished as a means of navigating the capricious relationship between people and place. A major new exhibition from Hestercombe Gallery, Changing Atmospheres presents the sculpture, film, performance and sound work of nine unique artists, each exploring human connections to the wider world.
Among the foremost women in photography, Contemporary Heroine Trish Morrissey has contributed new work to the exhibition which furthers its focus on transformative encounters. A commission from Hestercombe Gallery in 2020, Trish's film, Madge, was completed in summer 2021.
Deriving inspiration from Christopher Anstey's An Election Ball (1776), illustrated by C.W. Bampfylde of Hestercombe, the film takes an updated satirical look at Georgian Bath society from a contemporary woman's point of view.
A resident of Bath in the 18th century and member of its literary circle, Anstey keenly and affectionately describes the dress and manners of his time. As described by Trish, An Election Ball constitutes 'three poetical letters from a Mr Inkle to his wife Dinah describing the crazy preparations their daughter Madge is making for her debut into society. Mr Inkle is hoping her efforts will be enough to find her a rich husband. Rich enough that a pension will also be provided for Mr Inkle himself.'
In Trish's Madge, however, 'Madge rejects these expectations. She throws her elaborate wig away and instead prepares and eats a meat feast for one, smashing the patriarchy one sausage at a time.' Critiquing social conventions via an historical lens, Trish maintains her interest in working with archival materials and performatively inserting herself into existing narratives, reconfiguring them from within.
Regarding the exhibition, Philip White, Chief Executive of Hestercombe, commented:
"These diverse artists, and the work they have produced during the past two years, will make viewers think poignantly about history and the true significance of the landscape. Changing Atmospheres invites people to consider how art and the environment allows us to forge connections with our identity, other people, our history and place in the world".
Changing Atmospheres is on view at Hestercombe Gallery from 13th November to 27th February 2022.
By Katherine Riley