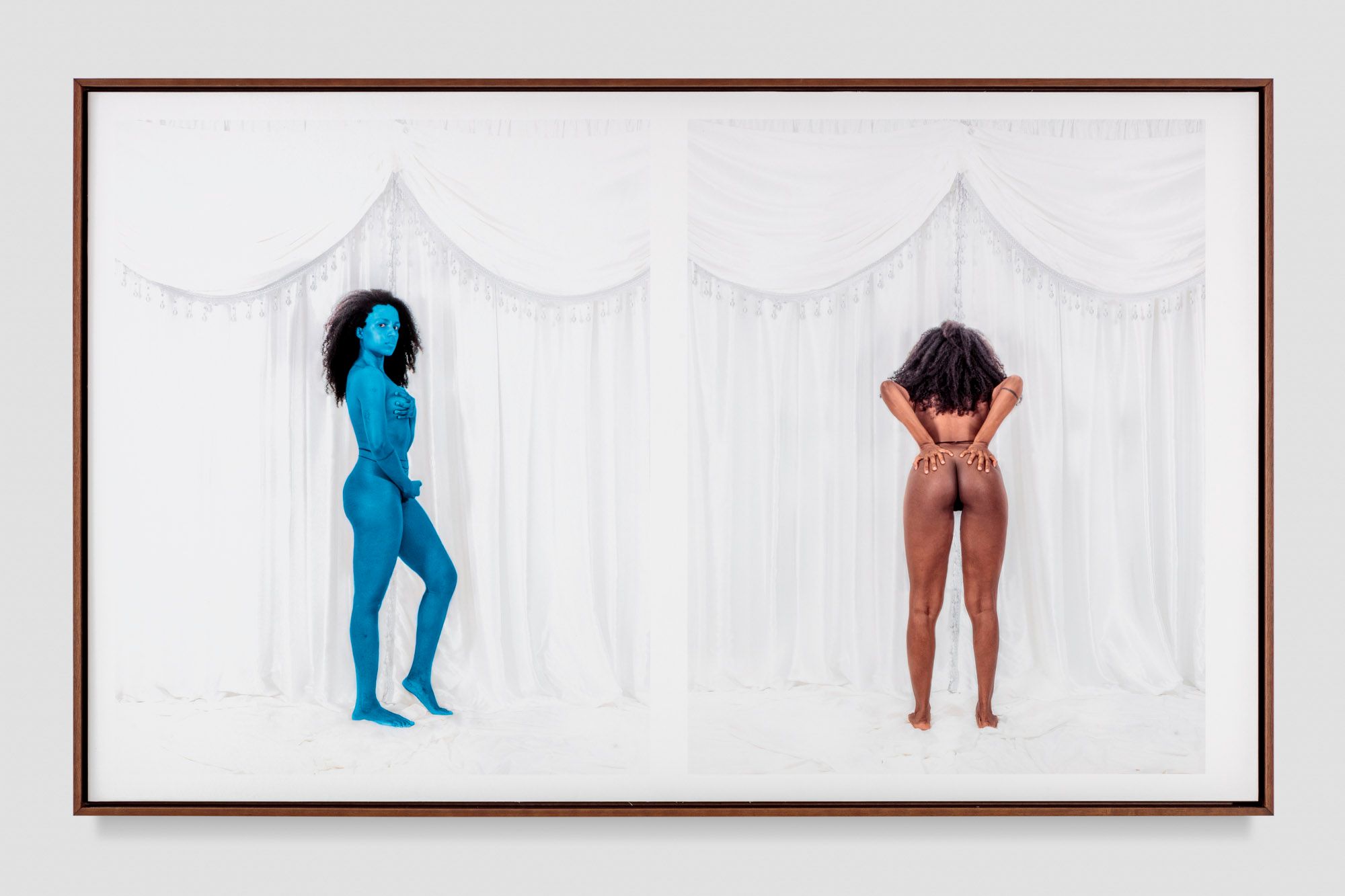 Heroines Yagazie Emezi and Zohra Opoku feature in exhibition held at Jeffrey Deitch Gallery, Los Angeles until Dec 23
Emerging from a partnership between Jeffrey Deitch and Black Rock Senegal – a multidisciplinary artist-in-residence program based in Dakar – Self-Addressed is an exhibition which brings together striking self portraits by contemporary African artists.
Among the line up are two of the leading women in photography – Contemporary Heroines Yagazie Emezi and Zohra Opoku – both of whom have contributed works from their acclaimed self-portraiture series.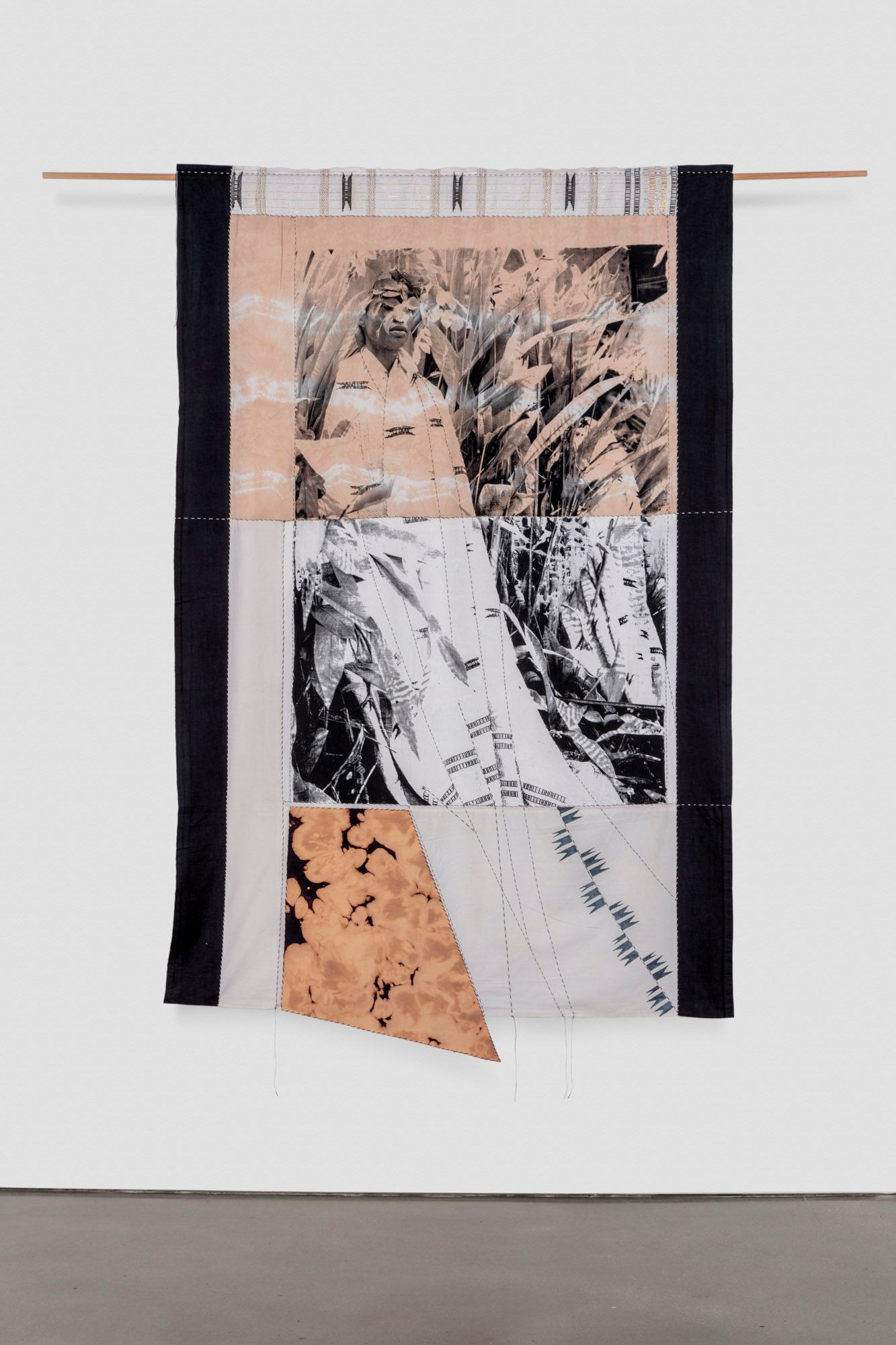 One of Me II, 2017 © Zohra Opoku Screenprint on vintage cotton, tye dye application, acrylic, hand stitched, denim
The exhibition is curated by the internationally renowned visual artist and Black Rock founder Kehinde Wiley, best known for portraiture which challenges and reorients art-historical narratives.
In keeping with this approach, Self Addressed's selected portraits 'present a new exploration of identity, perception, and self-regard within the global stage through the lens of figuration, exploring […] perspective, authorship and control within acts of expression that directly address the self.'
A Black Rock artist in residence in 2020, Zohra Opoku's work examines personal identity formation through cultural, historical, and socio-economic influences, particularly in the context of contemporary Ghana, where she is based.
Her screen printed self portrait, which integrates tie dye techniques, suggests the influence of fashion and textiles upon her work. She has commented, 'I enjoy working with something that's flexible, that's alive, that tells stories by its history of use'.
Yagazie Emezi's work focuses on the health, sexuality, education and human rights of African women. Among the 2019 inaugural artists selected for Kehinde Wiley's art residency at Black Rock, Yagazie often explores notions of self acceptance and the body via her conceptual and documentary photography.
Overall, the collection seeks to dismantle the myth of the monolithic 'Africa' and explore visual definitions of African identity in greater detail. Offering a critical perspective, the collected portraits maintain Black Rock Senegal's mission to 'support new artistic creation through collaborative exchange and to incite change in the global discourse about Africa.'
Self-Addressed is on view at Jeffrey Deitch Gallery, Los Angeles from 6th November – 23rd December 2021.