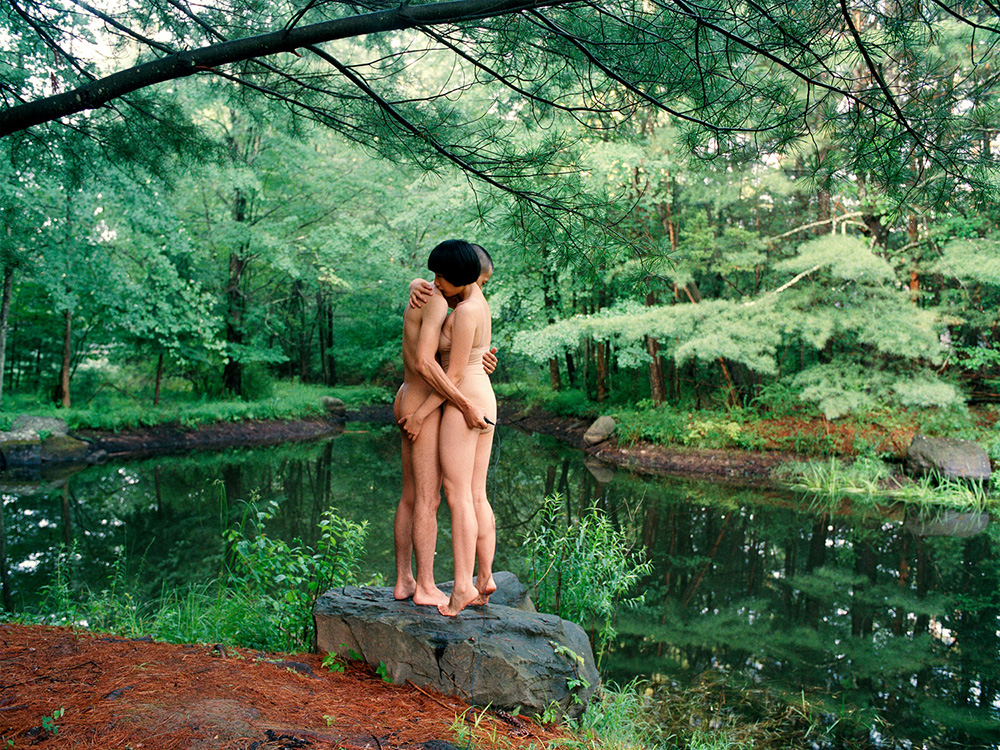 "Hug by the Pond, 2010 ", from Experimental Relationship series © Pixy Liao
Heroine Pixy Liao takes part in The Mortal Coil at Mortin Gallery, Zuckerman Museum of Art until December 11, 2021
The catharsis of handmade processes is, as presented in a new exhibition at Zuckerman Museum of Art, a potent remedy for the maladies of grief and loss.
This Mortal Coil brings together seventeen leading artists – including some of the leading women in photography – to present a striking visual dialogue which meditates upon the realities of emotional experience.
Hug By the Pond, part of Contemporary Heroine Pixy Liao's ongoing Experimental Relationship series (2007 – ), forms part of the display. A body of work which explores the gendered dynamic of Pixy's relationship with her partner Moro, and particularly its subversion of heteronormativity, the image captures a moment of tenderness and surety amid dense, sprawling woodland.
According to curator Cynthia Nourse Thompson, the collected works convey the 'imposing presence of fear and loss […] through dramatic images, which while beautiful, are laden with sorrow and despondency.'
However, 'although the artists in This Mortal Coil confront us with fearful depths lurking beneath our exterior, their perspectives beckon us to fathom its darkness and arise to find clarity and strength […] within darkness, there are moments of great beauty and certainty.'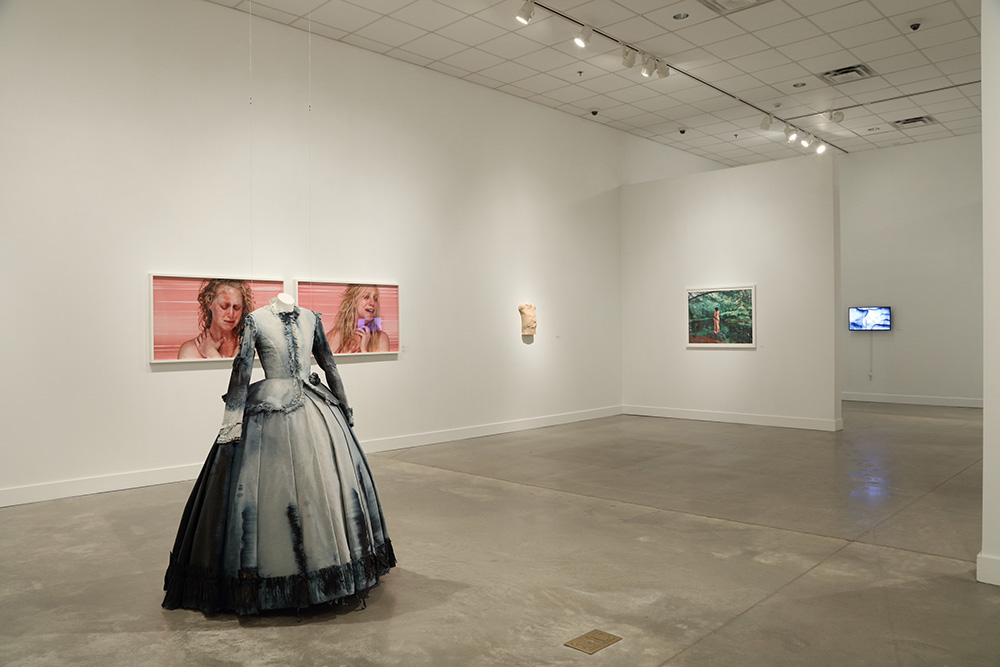 Installation image of The Mortal Coil. Courtesy of Zuckerman Museum of Art
Other artists in the exhibition include Janine Antoni, Louise Bourgeois, Sonya Clark, Gail Deery, Carson Fox, Markus Hansen, Donna Smith Jones, Anders Krisár, Rosemary Laing, Roberto Mannino, Martha McDonald, Oscar Muñoz, Tony Orrico, Dario Robleto, Piper Shepard, and Anne Wilson.
This Mortal Coil remains open at the museum's Mortin Gallery until 11th December. For more information, please visit the Zuckerman Museum of Art website.