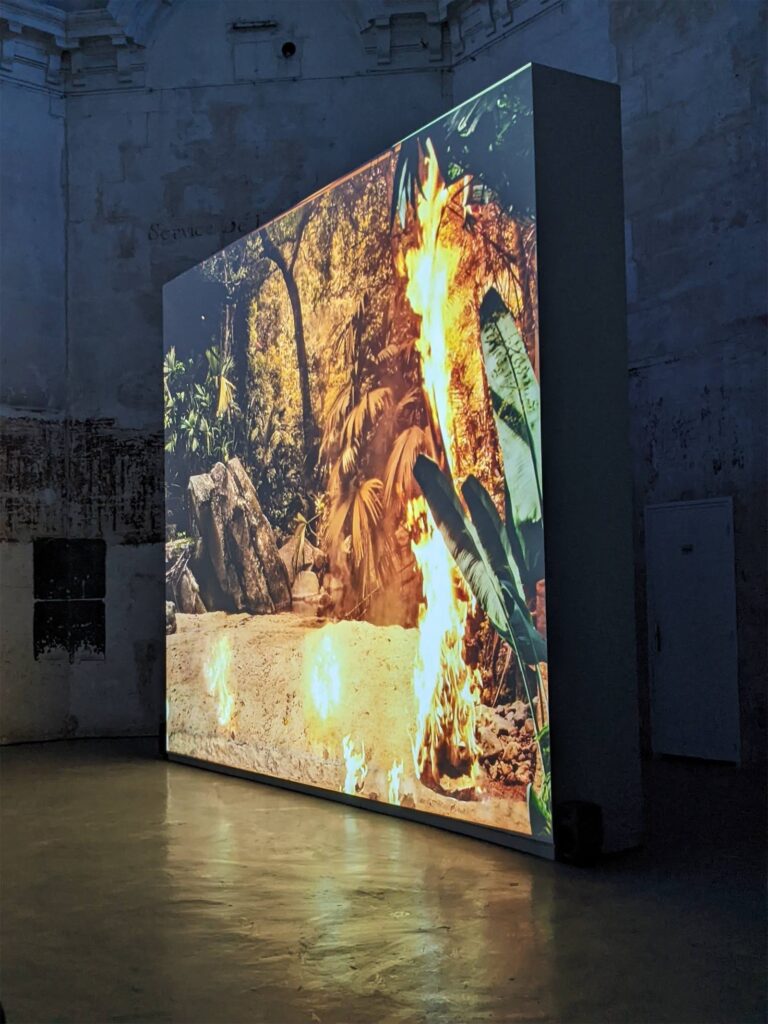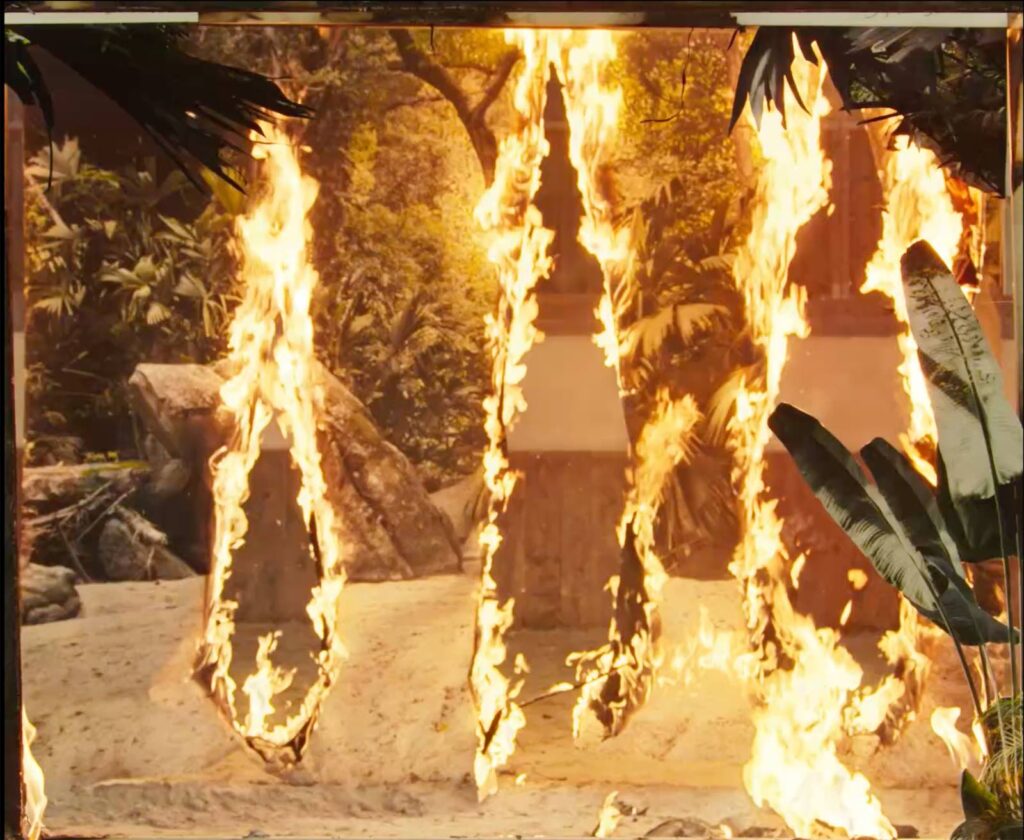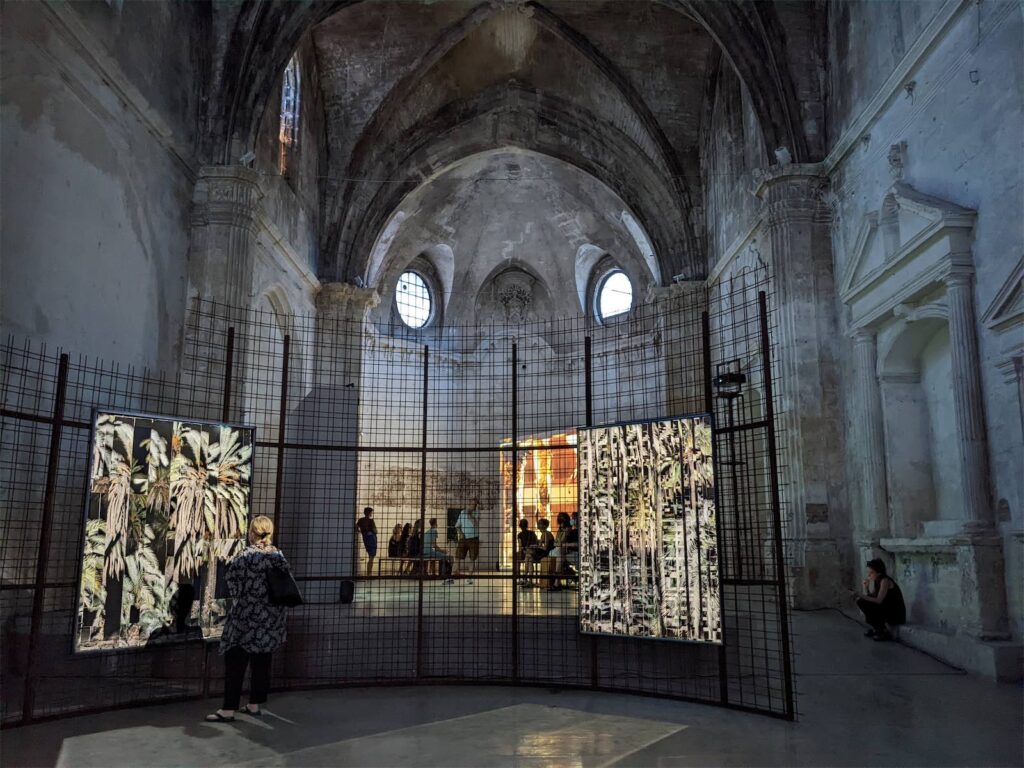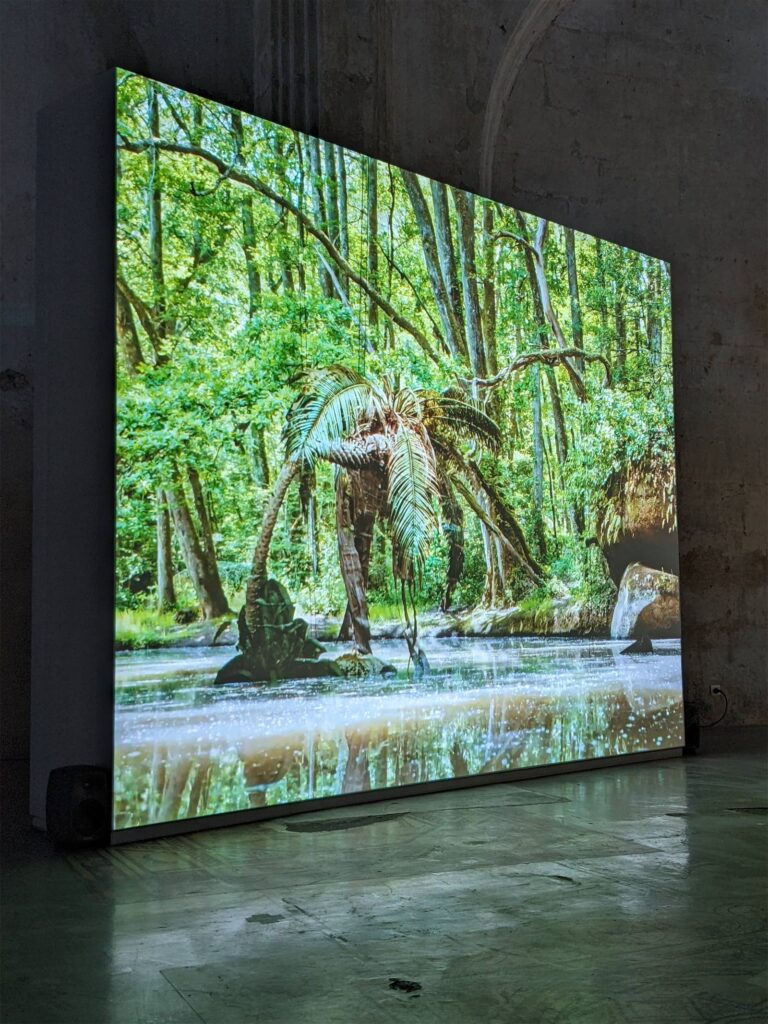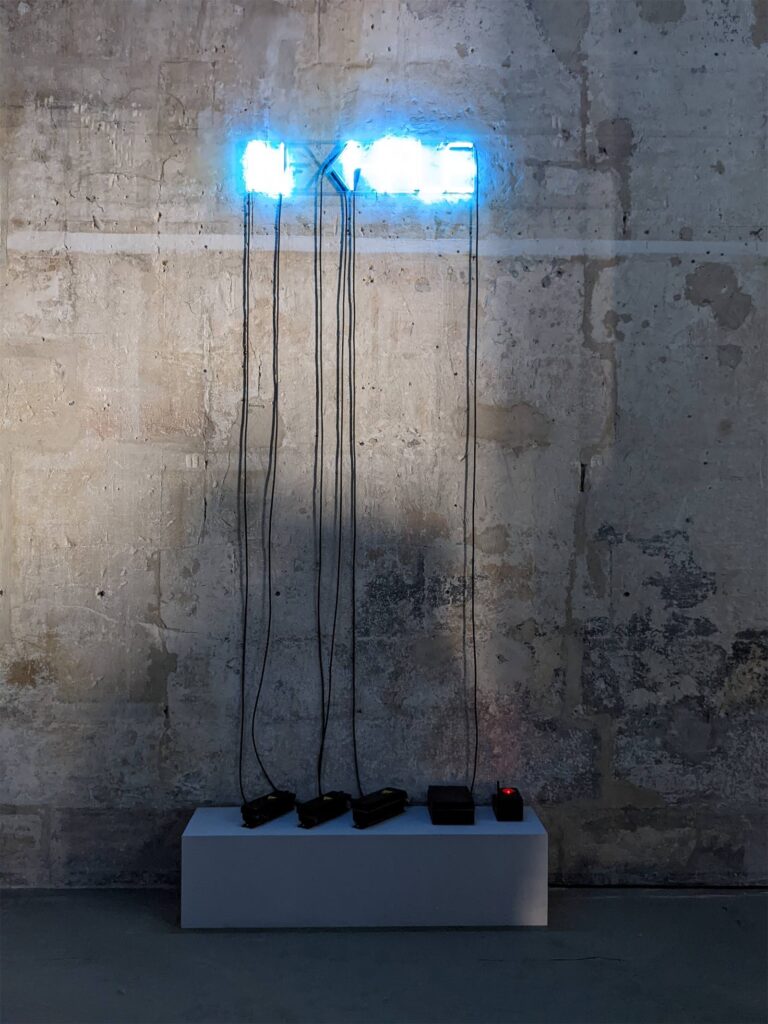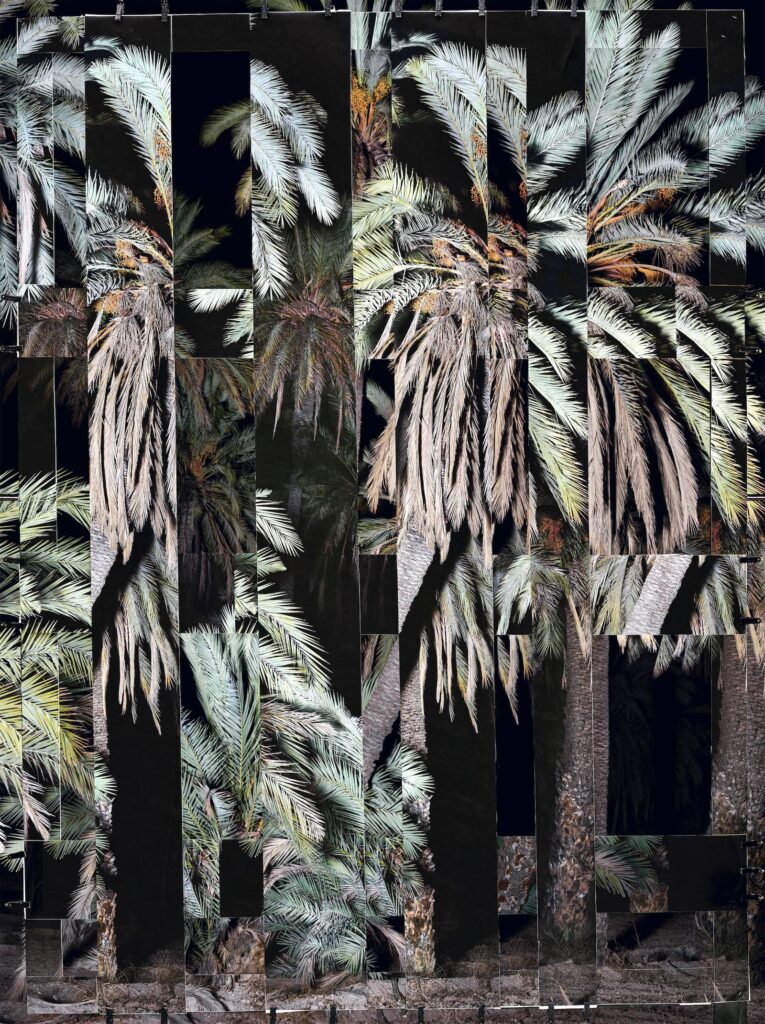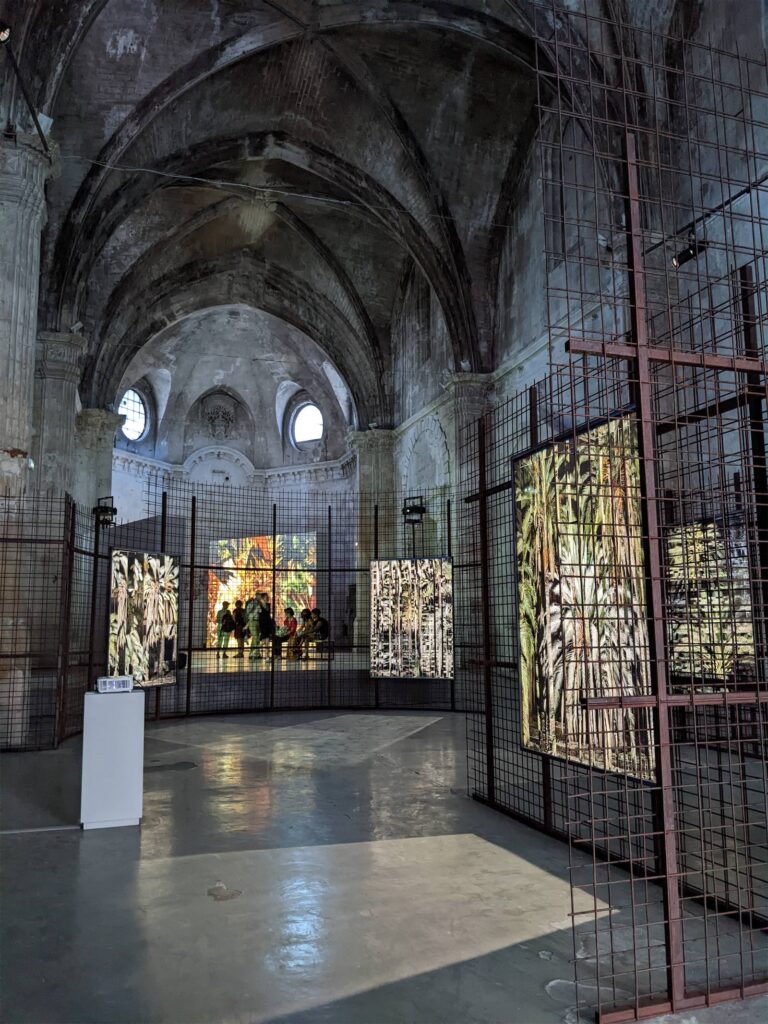 Noémie Goudal at the Rencontres d'Arles: Phoenix
Phoenix is on view at Église des Trinitaires, Arles, until 28th August 2022.
One of the leading women in photography, Noémie Goudal frequently combines sculpture with her practice, reforming the landscape into a place between reality and imagination. In Phoenix, her groundbreaking solo show at the Rencontres d'Arles this year, she exemplifies her approach to photography as – rather than the 'decisive moment' described by Henri Carter-Bresson – "a place that you can visit and revisit […] a place you can live in."
Anchored in ideas around deep time (which can be loosely defined as a geological history of the planet), paleoclimatology (the study of past climates) and relational geographies, Phoenix comprises Noémie's performative series of films and constructed photographs. Rejecting anthropocentrism, the work reflects on the transitory relationship between human and non-human life.
The poetic film Inhale Exhale (2021) considers how the Earth is in a state of perpetual movement. As large-scale portions of landscape are lifted from, and lowered into, an expanse of water surrounded by dense foliage, viewers witness the 'breath' – the rise and fall – of a world in constant flux. Living according to its own temporal rhythm, the magisterial ecology of the work is permeated with indifference to human onlookers.
However, humanity and nature remain linked. Situated near the opening of the exhibition space is a neon light, flickering between the words 'Inhale / Exhale.' It seems to mimic – or instruct – the audience below; we too are breathing, though perhaps out of time, and depend upon the vitality of Earth for our own survival.
Elsewhere at Arles, Noémie joins fellow Contemporary Heroines Lisa Oppenheim and a host of other artists in Songs of the Sky: Photography & The Cloud, curated by Kathrin Schönegg (winner of the 2019 Rencontres d'Arles curatorial research fellowship). This exhibition explores the environmental consequences of cloud-computing technology, and considers the physical and socio-political significance of abstract concepts such as the data 'cloud'.
Throughout her entire oeuvre, Noémie subverts expectations, amalgamating rich natural imagery with optical illusions. While these appear digitally constructed, they are actually captured in reality, created via the deft arrangement of photographic puzzle pieces. Sharing the metaphysical character of the 'cloud', these hallmarks of altered reality 'question photography's indexicality as a marker of truth.'
While the images of Phoenix flourish with obscured flora, they offer penetrating insight into the often damning influence of humanity upon nature. Although not explicitly an exhibition about climate change, Noémie's presentation of variegated paths of time converging urges us to consider how we navigate our place within a world much wider than ourselves.
"We feel that we know the universe, we know the moon, we know our bodies, we know our viruses, we know everything", she says. "But actually, we have to be more humble." The time for enquiry is overdue; in its graceful reimagining of the world we live in, although perhaps not the one we recognise, Phoenix suggests that the initial disorientation of honest reflection could enable a more balanced world to emerge – in harmony – from the ashes.
Phoenix is on view at Église des Trinitaires, Arles, until 28th August 2022.