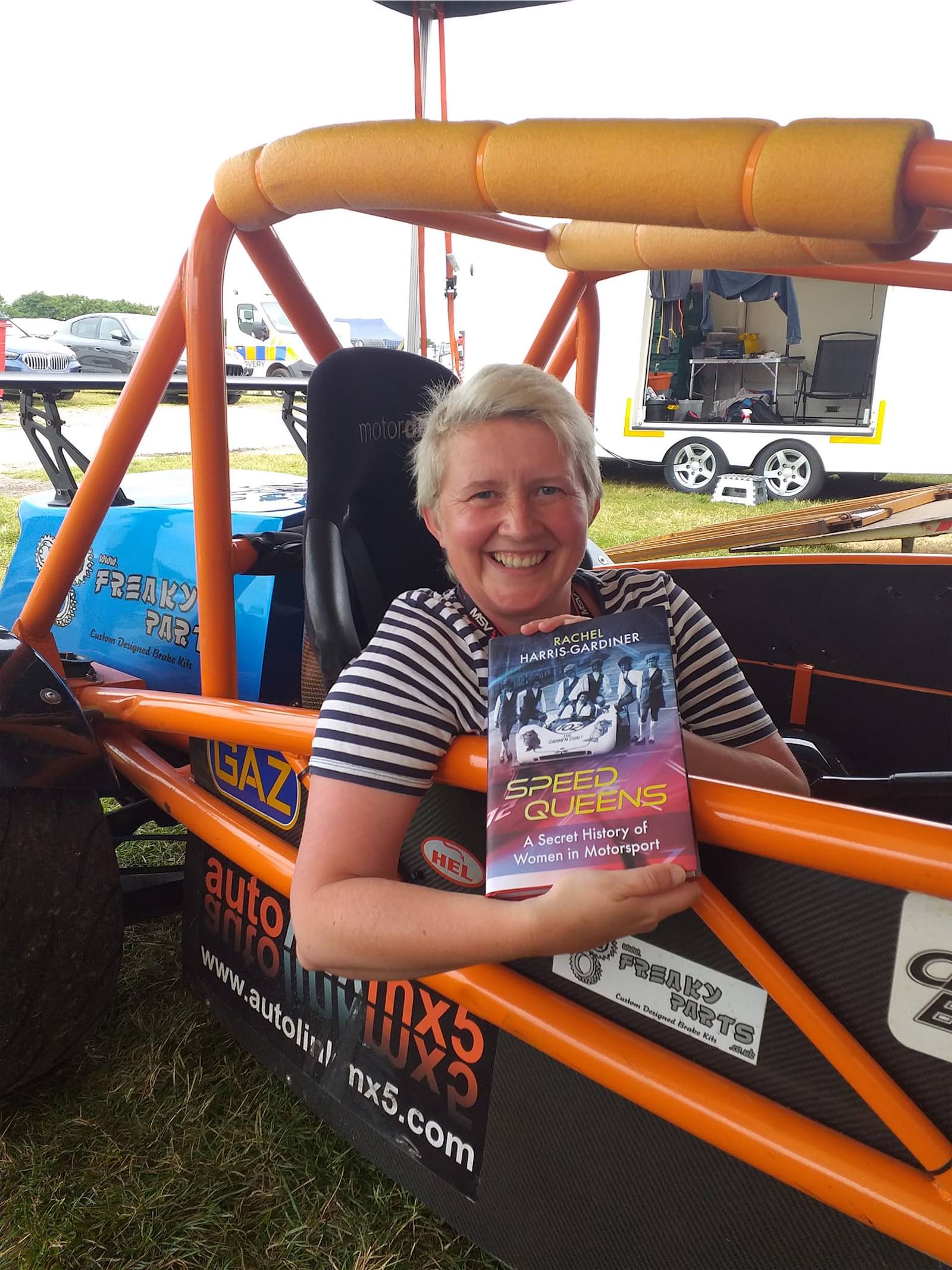 Image courtesy of Rachel Harris-Gardiner © Sylvia Mutch
Rachel Harris Gardiner
Join us for a book signing, conversation and readings from her acclaimed book Speed Queens: A Secret History of Women in Motorsport – there are a lot more of them than you might think!! Saturday 26th August at 11am
Women have been around in Motor Sport for nearly as long as they've been around in photography.  And like photography, the narratives and history of motorsport have airbrushed them out or just let them fall by the wayside.  This ground-breaking book from Rachel Harris-Gardiner puts the record straight.  Rachel will be talking about the history of motorsport through a woman's lens at the Hundred Heroines Museum in Gloucester.  Tickets are free, but spaces are limited – use the link (below) to Eventbrite to sign up.
Copies of the book will be available to purchase at a special rate, or you can enter our competition to win one.  Simply answer the following question and send your answer to hello@hundredheroines.org.  Rachel will  draw the winner from a hat (or racing helmet) when she's with us on the 26th.
What is the connection between motorsport and Yevonde?  There are actually three, but we'll take any one of them!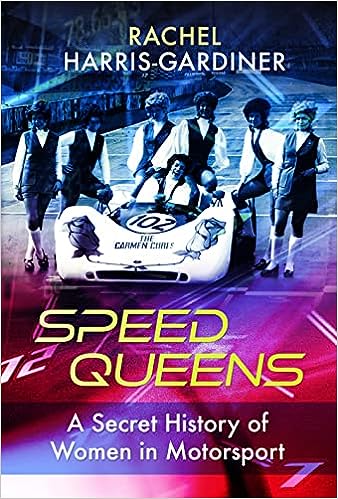 About Rachel Harris-Gardiner
Rachel Harris-Gardiner has been researching and writing about women in motorsport since she was a student in 2001, when she first decided to look up a mysterious female Formula 1 driver called "Davinia Someone" mentioned by her father. The first version of her Speedqueens blog was published in 2004.
In 2017, she began writing professionally, having decided against an academic career. A chance meeting at a networking event led to her being accepted into the Autosport Academy training programme, despite being 37 at the time.
She regularly writes for Autosport and Motorsport News, covering national racing in the UK, and has a special interest in historic Formula Ford racing. Speedqueens is her first book.