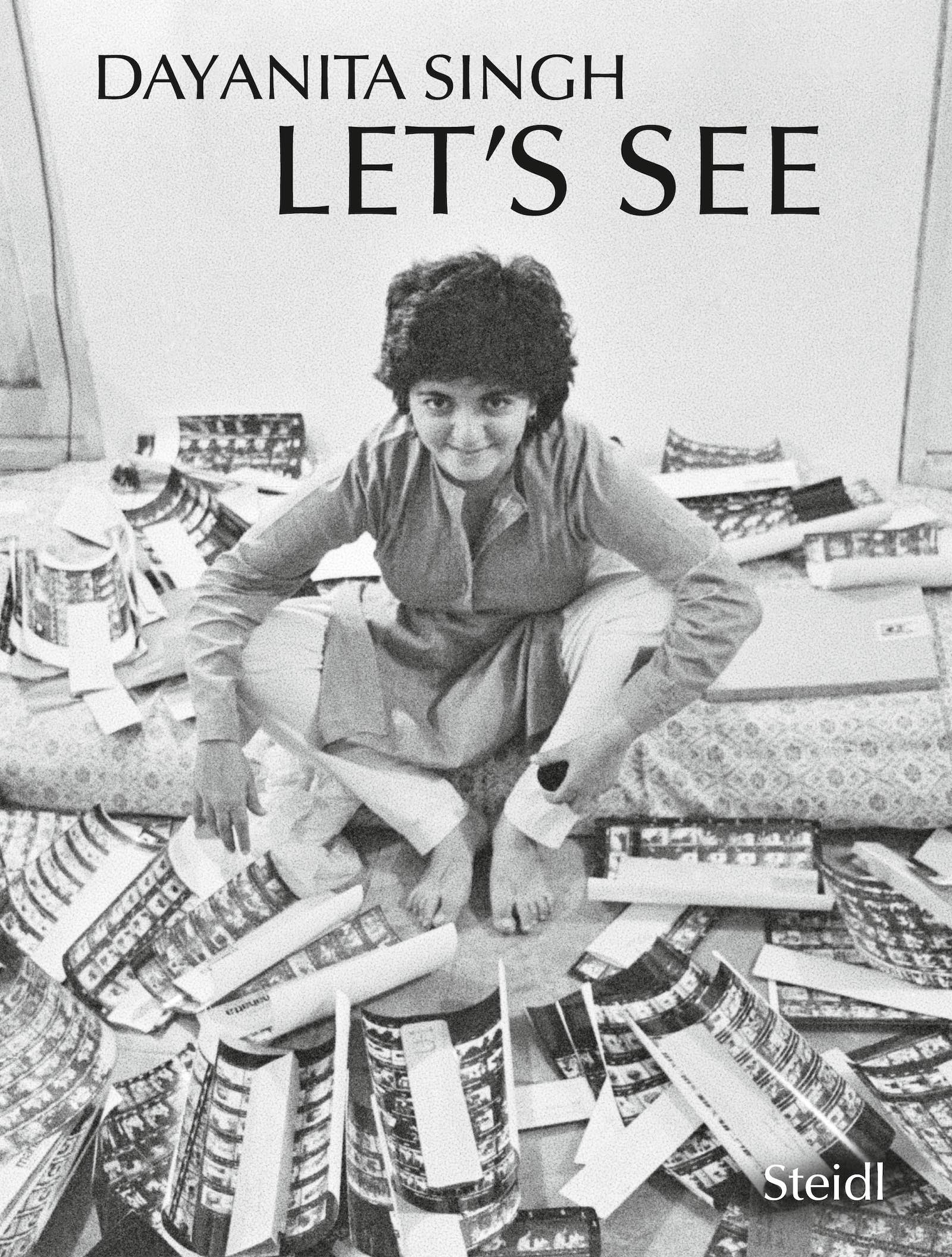 Dayanita Singh celebrates her early photography in new photo-novel
When does a person making images become a 'photographer'? When does an artist's practice achieve its quintessence?
In Dayanita Singh's latest photo-novel, Let's See (pub. Steidl, 26th May 2022), she revisits the earliest years of her archive – looking back at the images she created when she did not yet consider herself a photographer.
This retrospective process unearthed the realisation that her 'amateur' gaze is one which Dayanita can no longer access. While Dayanita felt surprised by the precision and tenderness of the photographs, the collection is nevertheless replete with the emotional and narrative possibilities which permeate her later work.
80% of Dayanita's archive – compiling images taken over four decades – remains unseen. The contact sheets of Let's See reveal the 1980s and '90s she had since forgotten – hostel roommates, friends with whom she lived, family, weddings, funerals; portraits of herself and those who would become important characters in her life.
Emerging as particular protagonists are her mother Nony Singh; Indian musician Zakir Hussain, whom Dayanita notes for his expressive physicality; and Mona Ahmed, whom she depicted in the emotive visual biography Myself Mona Ahmed (2001).
Dayanita's first camera, a Pentax ME Super with a 50mm lens, was a gift from the German publisher Ernst Battenberg (1927–92), and with it she "made photos of everything I could, trying to make a roll of film last as long as possible."
Since then, Dayanita's oeuvre has been characterised by her passion for book-length projects. In forming impressions of "things [Dayanita] wanted to remember", the images in Let's See coalesce into both a personal diaristic record, and an invitation to meditate upon the individualistic motivations behind image-making.
The gentleness of the photographs is a quality Dayanita feels she has lost – a consequence of her original lack of intention for the final results. While capturing fleeting moments, Let's See materialises the ephemeral quality of the artist's gaze in development; thematically subtle, unrestrained, and saturated in vitality.
"I call this book Let's See," says Dayanita, "because these images are about exactly that: how we see, what we don't see, what only the camera sees…"
Let's See is available for purchase via the Steidl website.