Dear Amma,
Last week, I learnt a new term–Anemoia? It means nostalgia for a time one never knew. I have always wondered what it was like to grow up in the 70s and 80s in India.
While rummaging through grandmother's cupboards, I have come across old photo albums with black and white and sepia-tinted pictures—a ten-year old you, with plaited hair and wearing a printed frock. Mother you looked chubby! Group photos with your friends and sisters, taken in a professional studio, against fake landscape backgrounds. None of these photos have you smiling. In fact, none of the girls are smiling. Whose idea was it to get these photographs taken? I bet there were no female photographers in that studio?
You all wore interesting clothes though—long printed skirts with men's button down shirts. Now we would call it fusion wear. There is a picture of you wearing thick black frame glasses. You told me you always liked the idea of wearing glasses. The Hindi film industry in the 70s was influential when it came to impacting fashion. Some of the styles such as bell bottoms, polka dots and bumble bee glasses are trendy even now. Were you aware of the fashion choices you made? Did you ever want to wear trousers back in the day? Or shorten the hemline of your skirt?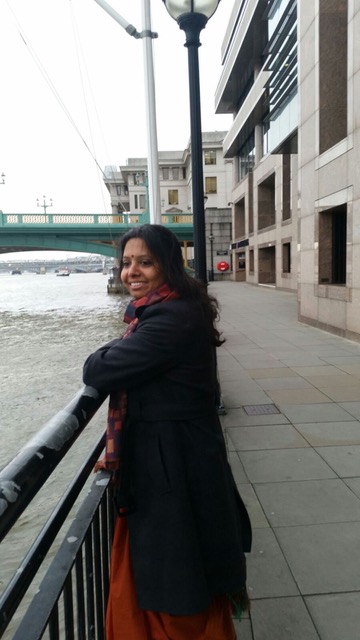 What was daily life like, Amma? What did you do for fun? You have told me that your grandmother and maternal uncle were tough taskmasters; that you and your sisters weren't allowed to read gossip magazines. Also, being on your period was a nightmare as sanitary towels weren't the norm back then. I feel privileged that no one tells me what to do; that I can give people a piece of my mind. Though I shudder to think what I would do if I had to use cloth during my period. Isn't it strange though that cloth pads are gaining momentum again?
Did you know that in the 70s and 80s some Indian women were achieving a lot more than what was most women's wont in those decades? They were joining the police force, winning the Nobel Peace Prize, winning gold medals in the Asian Games and climbing the Mount Everest. What were your dreams? I know how much you enjoy reading and the idea of travel. You were the happiest when you were working. As a young girl, did you wish for an exciting and adventurous life?
Amma, you and I have been together for more than thirty years. Yet, I sometimes feel there is so much I don't know about you and the life you have lived before we found each other. If I could, I would love to go back in time and look at the world through your eyes, see how that shapes me as a person, impacts the choices I make.
But for now, let me start by asking you more questions.
Love,
Shyama