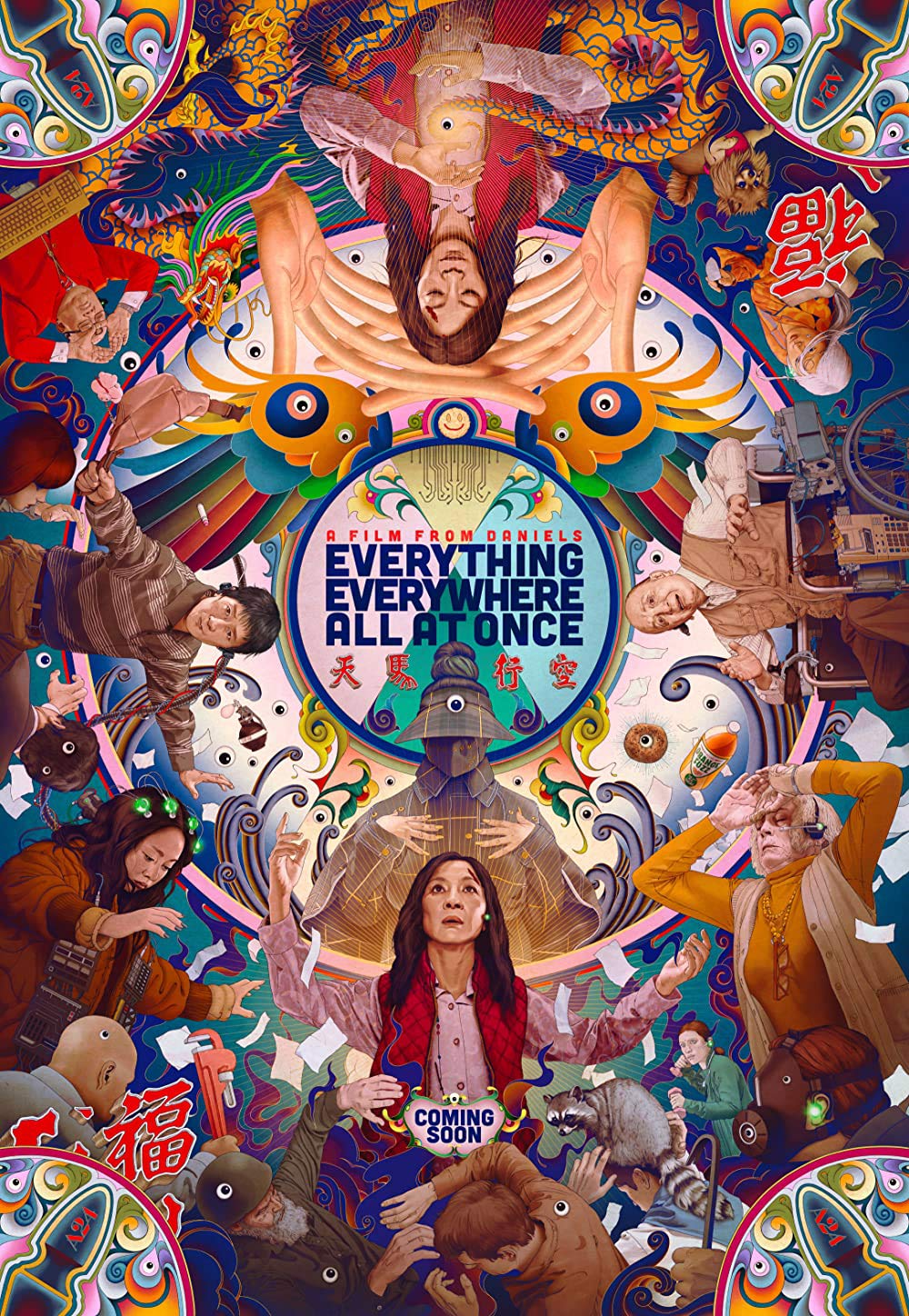 My Film Recommendation
My recommendation for the advent calendar is the film I enjoyed the most this year – Everything Everywhere All At Once, dir. by Daniel Kwan and Daniel Scheinert. It tells the story of a woman who, having gained the ability to travel between parallel universes and experience the lives she could have led, becomes the only person who can subdue a mortal threat to the existence of everything.
The film is incredibly creative, presenting a multiverse concept inspired by the work of Japanese artist Ikeda Manabu. Beyond the chaos and excitement of the film's action sequences is a moving portrait of familial love in all its complexity and friction. The ending left me crying tears of joy! It instantly became one of my favourite films.
Recommendation by Katherine Riley