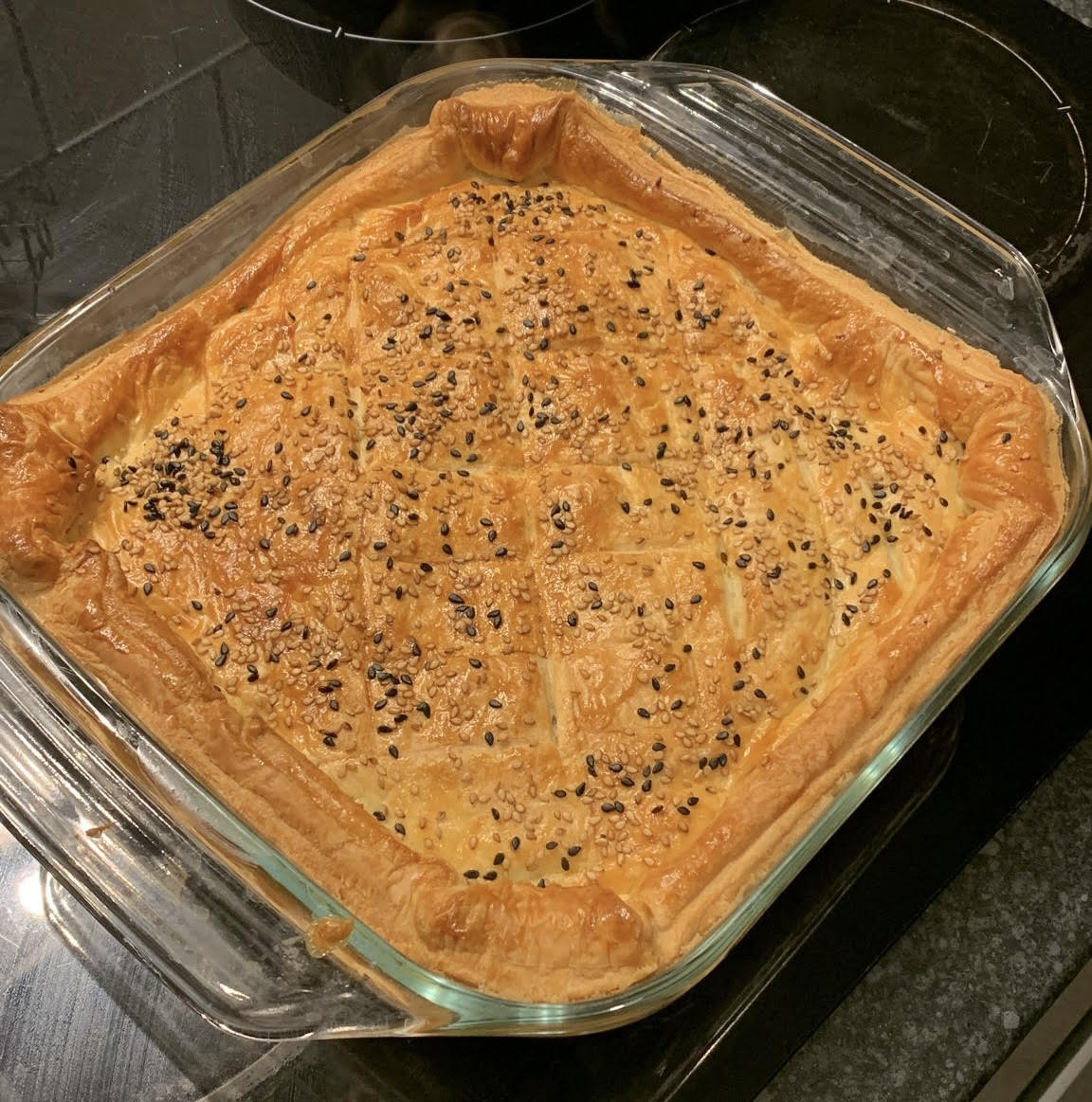 The Life of Pie
Shyama Laxman shares one of her favourite cheap and easy winter warmers 
 Everyone loves a pie. But the thought of making one shouldn't send you into a meltdown. Recently, I made a vegetarian pie, influenced by the flavours of Indian home-cooking. And it's as easy as eating cake. Let me break it down for you, into three easy steps.
1) Go look inside your fridge and gather all the veggies you can find. Carrots, cauliflower, mushrooms, peppers, the works. This is a good opportunity to empty out your fridge before your next food shop. Wash and cut it all up in one-inch pieces. For added protein, I also used some halloumi, a can of beans – washed and drained – and some paneer, a type of Indian cheese that's easily available in local supermarkets. If you can't find paneer, don't fret. Just add more halloumi or increase the quantity of beans. Whatever you do, DO NOT FRET!
 2) Now, heat some oil in pan and fry the Indian trinity after chopping them — 1 onion, 2-3 garlic cloves, and 1-inch piece of ginger. Keep the flame on low lest you burn the onions and garlic. Once Trinity develop colour, add two chopped tomatoes and cook till they melt down. Now add a few Indian spices — a pinch of turmeric, and 1 teaspoon each of coriander power, cumin power, garam masala and black pepper. Season with salt. Cook on low heat until the spices are cooked out — I would say around 10 minutes. If you feel that things are sticking to the bottom of the pan, just add a splash of water. Next, add your veggies and beans etc and give everything a good mix. Cover and leave it on a low flame till the veggies are tender but not mushy. Finish it with 2-3 spoons of coconut milk, and chopped coriander leaves. Give everything a good mix and leave it to cool down.
 PS: "Curry power" is not really a thing. Like, you won't find grocery stores in India selling curry powder. For that matter "curry" is not a thing in India. It is used as a generic term for anything that has gravy. You don't go around saying things like "We had curry for dinner". And don't even get me started on "chai latte"— I will cry!
 3) Take a pie dish and transfer the mix into it. Spread in an even layer. Now get some shop bought puff pastry and place it on top of the mix, tucking it in from all sides. Use a knife to score the top of the pastry in a criss-cross pattern, or any pattern of your choice. Beat an egg and spread it on the pastry using a brush, or your fingers if slimy things don't freak you out. Put it in a pre-heated oven at 180 degrees celsius for 40 minutes. I guarantee you won't be disappointed with the end result.
PS: Did you know that Myxophobia is the fear of slime?