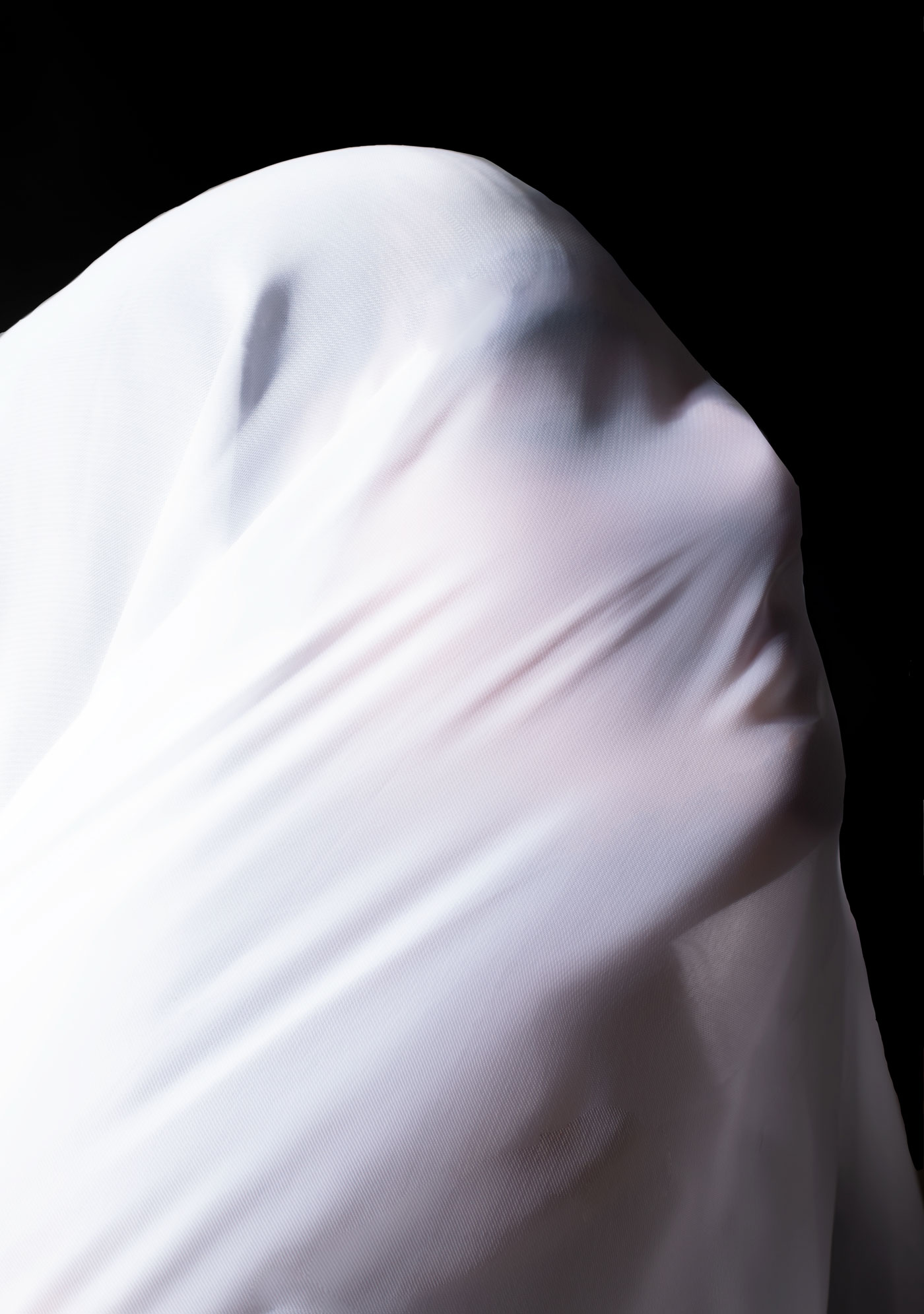 Image: Mia Ashcroft, Fabric Movement © Evelyn Havinga
Please join us for an afternoon of photography critique and conversation.  Admission is free, but places are limited, so booking via Eventbrite is essential.
July 20th at 16:00
The Royal Photographic Society's Hundred Heroines presents a private tour of Representation on the Line II: (Un)framing our Identities, a collaborative exhibition in which female* photographers explore the theme of identity.

Led by photographer, filmmaker and participating artist Gisela Torres, the tour will include a discussion of selected works from the exhibition, examining their themes, style and presentation.
Gisela Torres leads talks, tours and workshops in image and identity, visual literacy, and photography at the National Portrait Gallery, The Photographer's Gallery, Victoria and Albert Museum, Barbican and Wallace Collection.
Entrance is through the double iron gates. Unfortunately, there is limited accessibility due to the nature of the building. Photobooks and prints by some of the exhibiting photographers will be available for sale (cash only).
*includes female identifying
The exhibition runs until the 28th July and is open on Thursdays from 12.00 to 19.00 and on Fridays, Saturdays and Sundays from 12.00 to 18.00 at:
Heroines Hub
The Old Telephone Exchange
19 Mallord Street
London
SW3 6AP
Venue thanks to the generous support of Sloane Stanley.