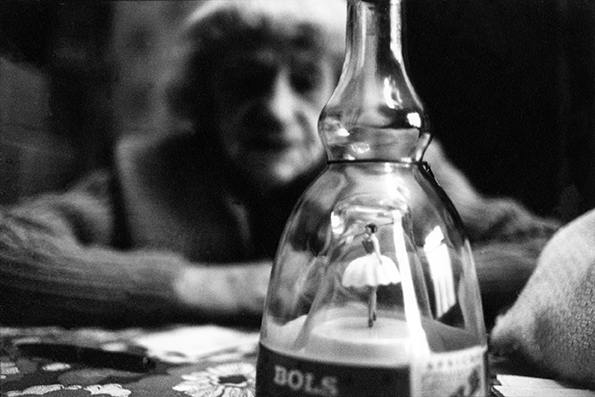 Gundula Schulze-Eldowy, Margarete Dietrich, 1979 aus der Serie Berlin in einer Hundenacht / from the series Berlin on a Dog's Night, 1977–1990. Silbergelatineabzug / Silver gelatine print 40 x 50 cm.© Gundula Schulze-Eldowy. Courtesy Reinbeckhallen, Berlin.
Berlin, 1945 – 2000: A Photographic Subject
Exhibition curated by Candice Hamelin
An exhibition of 200 works portraying different ways of seeing Berlin during this period of great change, from the post-war ruins to life post re-unification.  The exhibition features 23 artists who have photographed Berlin for a wide-ranging number of uses, from commercial to private.  It also includes a number of images that have never been seen in public.
Of particular interest to Hundred Heroines is the work of the women photographers from the former GDR.  The exhibition is temporarily closed, but check out the links below to find out more about these women and their work.