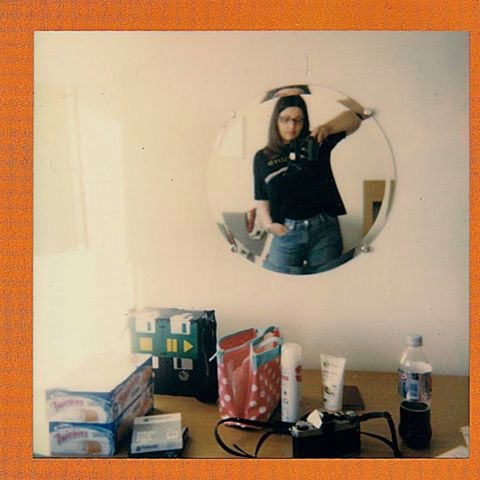 Artist in Residence
Saturday 29th June and Sunday 30th June
11:00 – 18:00
Supported by Polaroid
We are lucky to welcome Andreea to the Hub for the Kensington and Chelsea Art Weekend as our Polaroid Artist in Residence. As well as exhibiting her Polaroid work in the exhibition, highly acclaimed Andreea Mihaela Andrei will be documenting the entire weekend on Polaroid film.
Thanks to Polaroid's support, we'll have plenty of cameras and film for everyone to use, so if you fancy going instant, simply sign up on the day and have a go. All images will be displayed on our Polaroid wall, which will grow as the weekend unfolds.
And if you have any doubts, we're sure that Andreea will have a few tips.
You can see more of Andreea's work on her website.
Andreea Andrei was born in 1991 in Bucharest, Romania. By the age twelve she started to develop a sense for photography and moving images/ film.  She went to Film School in Romania where she studied for two years film directing. After those two intense years and after her first job, where she worked in a TV station.
She moved in 2015 in London, United Kingdom to finish her studies in photography and film making.
In 2016 she received a scholarship for a documentary photography course made by Ed Thompson at his Punktum School.
In 2017, she was selected at NFTS , London where she done a short course entitled "directing the short film".
In March 2017 she exposed her "Polaroid Project. Instant people" at TATE Modern Museum in a program with Tate Curators (Tate Exchange)
In July 2017 she had her first solo show in London at Camden Image Gallery, with her project entirely made on polaroid cameras called "Polaroid
Project. Instant People."
In September 2017 her project went back home in Bucharest, Romania at Balkanik Festival ( the largest balkanik festival in eastern Europe).
In December 2017, one of her photographs was used by MoMa, NYC, on their daily Instagram news.