In Britain we are surrounded by multiculturalism and diversity with the mass integration of migrants. Being a second generation Pakistani, my grandfather came to England in the late 60's like many individuals from former British Colonies as a response to the labour needs in England. Consequently, the Pakistani community was formed bringing a change socially, culturally and historically in Britain.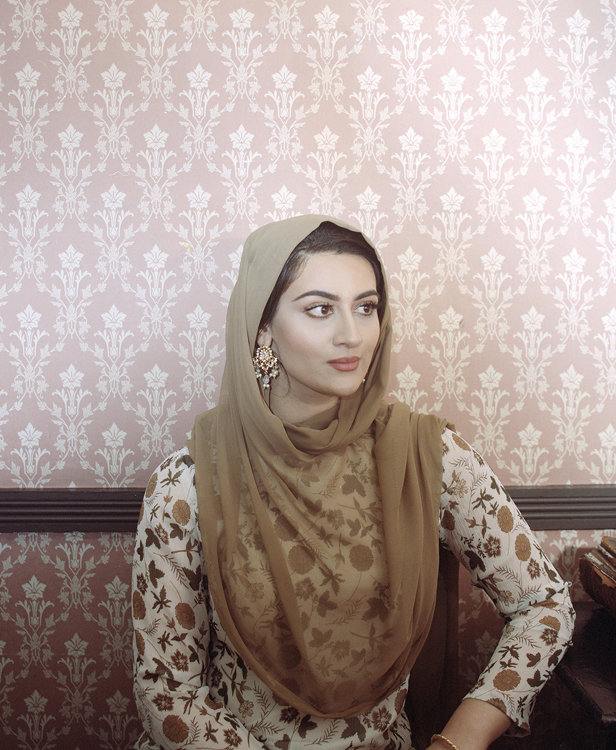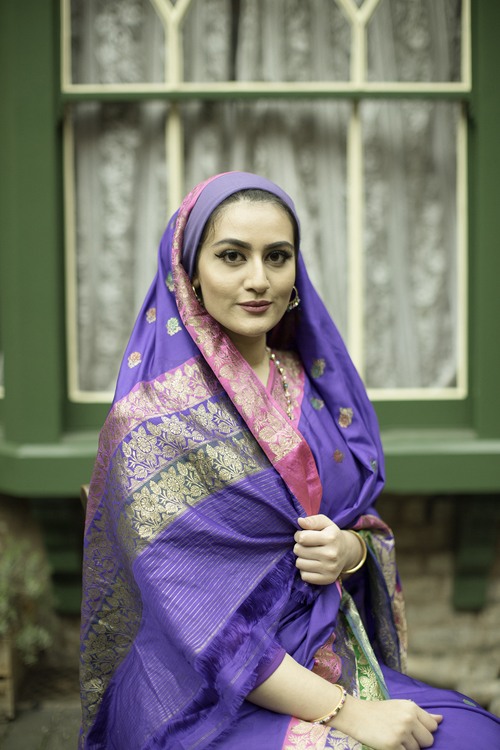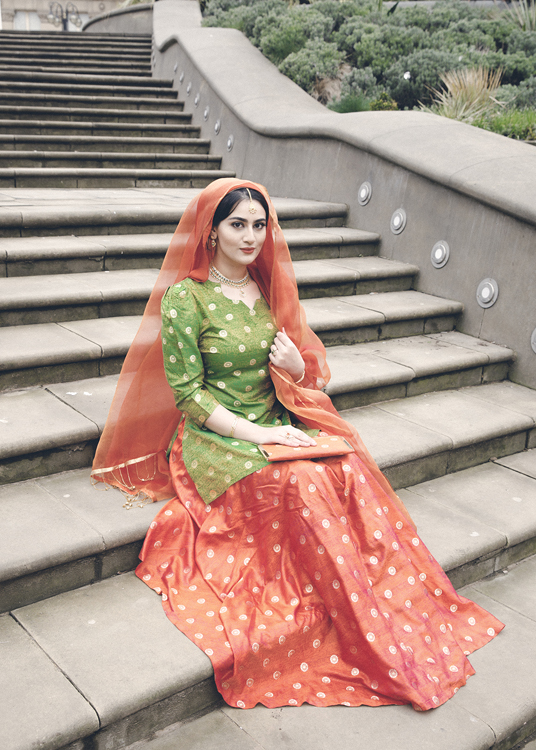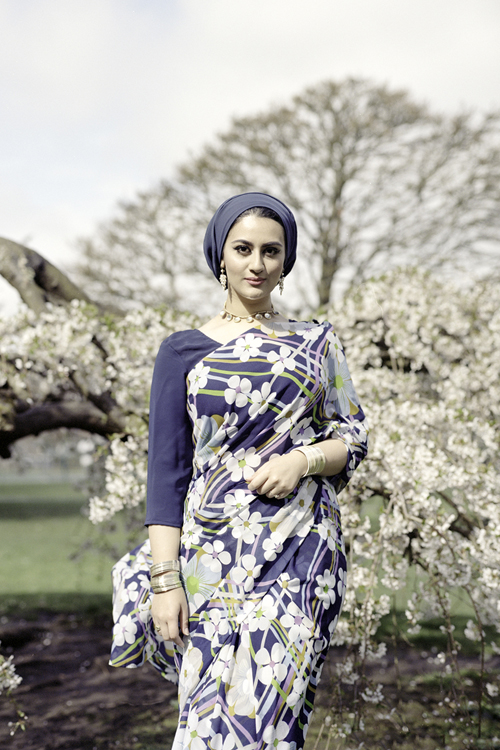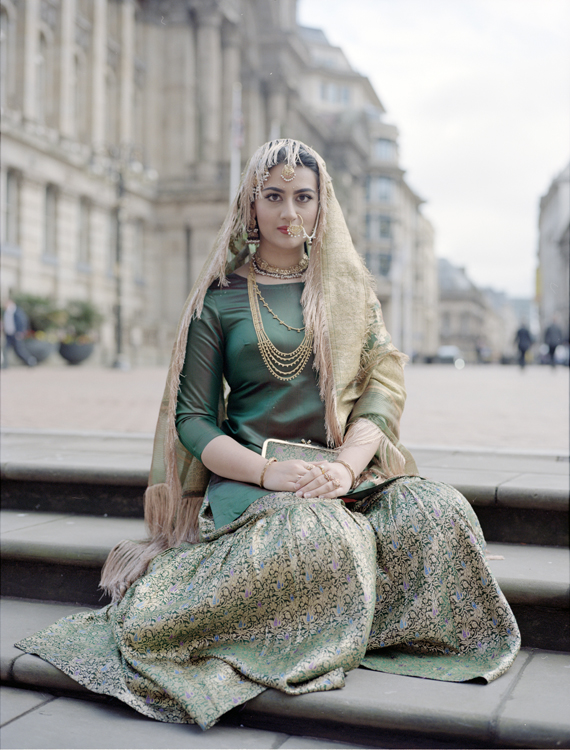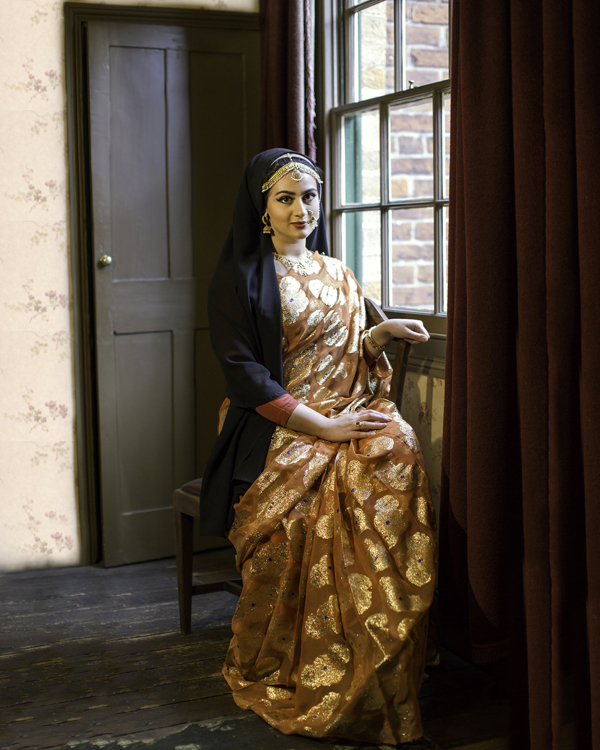 My project shows a series of self-portraits which reflects the identities of women from the Pakistani diaspora in England. Although I have been born and raised in England, I have always felt a sense of belonging to Pakistan because of my mother who was born and raised in Pakistan until she married my father who had been raised in England. Like my mother, the women from the diaspora were often the hardworking wives, mothers and grandmothers of labourers who had come from cities, towns and even small villages in Pakistan. Although they appear to have not have integrated in British society, because of their dress or talk or interaction with people, personally I feel they have; as they have raised and brought up their children to go beyond their cultural traditions and norms. This is something which they didn't have the privilege of when they migrated to England because they had conflicting cultural attitudes, gender roles, responsibilities and expectations dictated to them. These portraits are a depiction of many things but above all it was to highlight the courage, bravery and significance of a migrant woman. The South Asian community has transformed in British society significantly from being low skilled labour workers to working/ middle class and even the gender roles of Asians have significantly changed. This portrait was to recognise the women that have emotionally, physically and mentally supported this transformation from the first generation.
For me they are the essence of our community. Today, the Pakistanis have transformed from the low waged labourers – to the middle and working class through their support and encouragement of these courageous women.
Words and Images © Maryam Wahid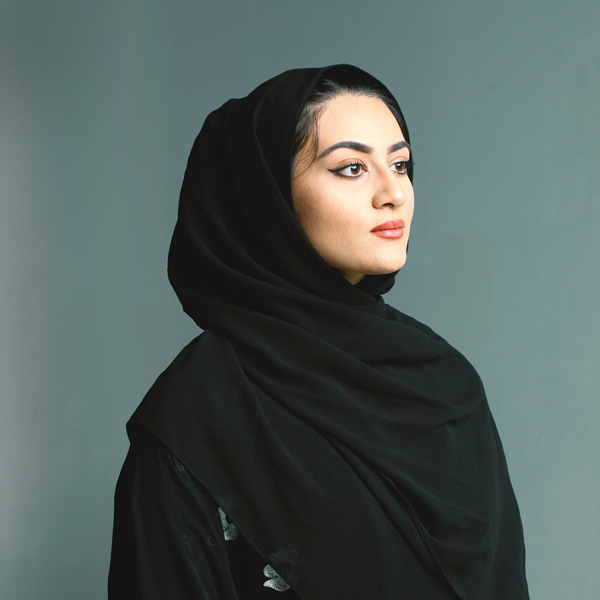 Artist Biography
British photographer Maryam Wahid explores her identity as a South Asian Muslim. Her profound interest in multiculturalism and flair for photography allows her to display concepts of cultural diversity and attempts to challenge common misconceptions of Islam through the art of her beautifully crafted work. Her academic background in Art, Photography and Religious Studies alongside her fascination in cultural cognition and religious ideologies have progressively influenced her work. She intends to continue expressing her religious and cultural identity by challenging recurring stereotypes.