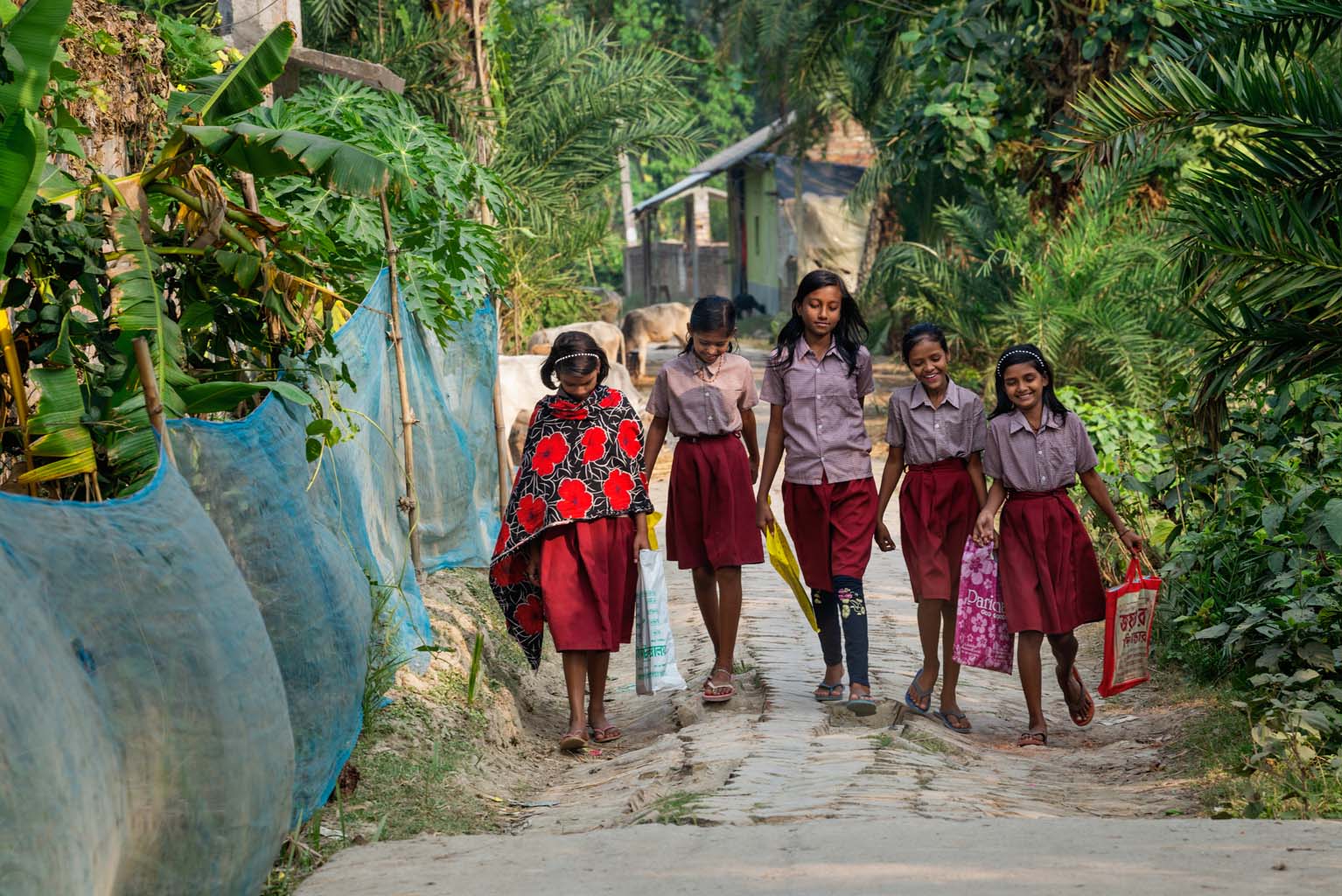 Girls walk home from school in South 24 Parganas. For many girls in rural India, education ends before high school, which often costs money. Although child marriage is illegal, it's still widely practiced. In this region, with high rates of child sex trafficking, families also worry that girls are at risk on long commutes to school.
Smita Sharma – Photobook on Kickstarter
Smita Sharma has just launched a Kickstarter campaign for her book We Cry in Silence.  With your help, this much needed book will be published later this year.
WE CRY IN SILENCE will be a hardcover photo book that investigates the widespread issue of trafficking minors for sex between Bangladesh, Nepal and India. The project unveils the vulnerability of girls and highlights what leads them into the traps of traffickers. The book seeks to address this complex, global issue at the local level, and open a dialogue to move people to work towards a regional solution.
A companion newsprint zine with excerpts from the book, educational material, and safety guidelines for girls will also be published in local languages for free distribution during the We Cry in Silence initiative.
Support Here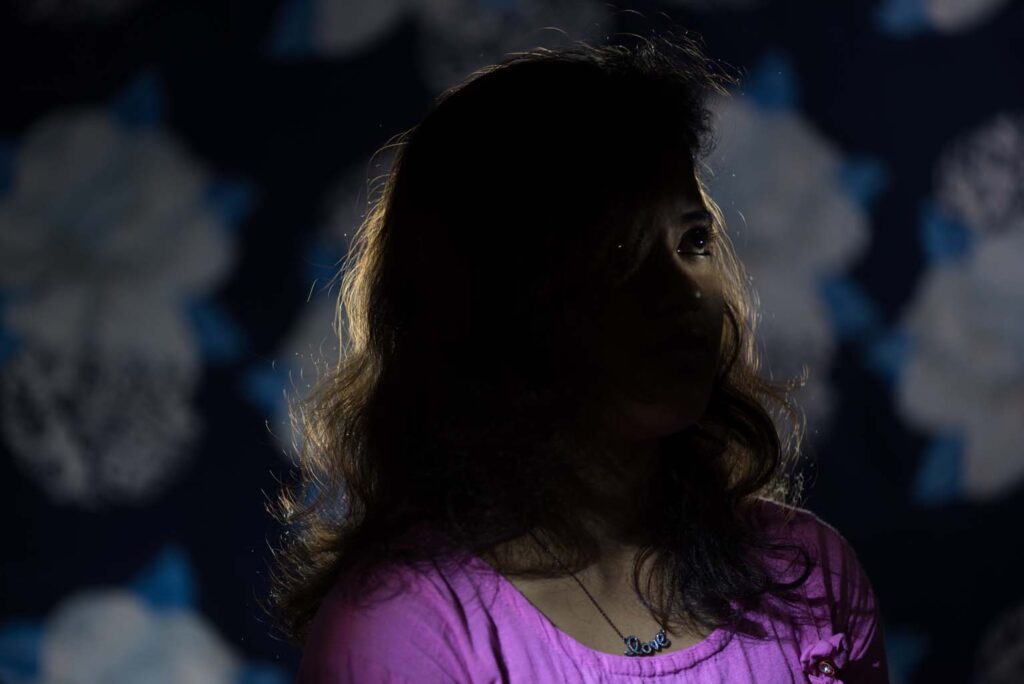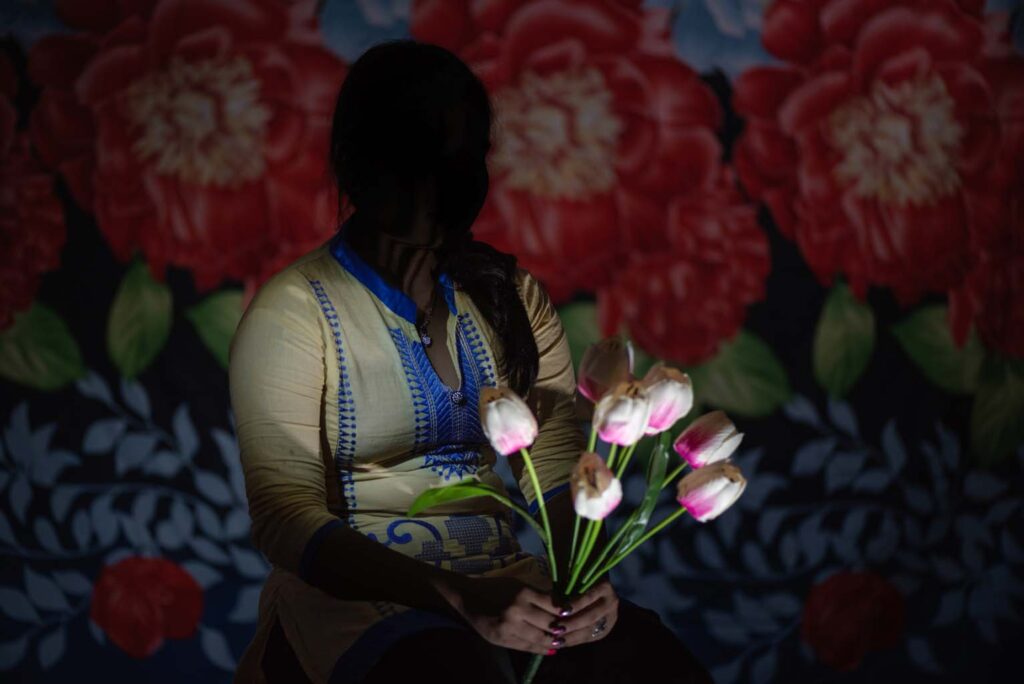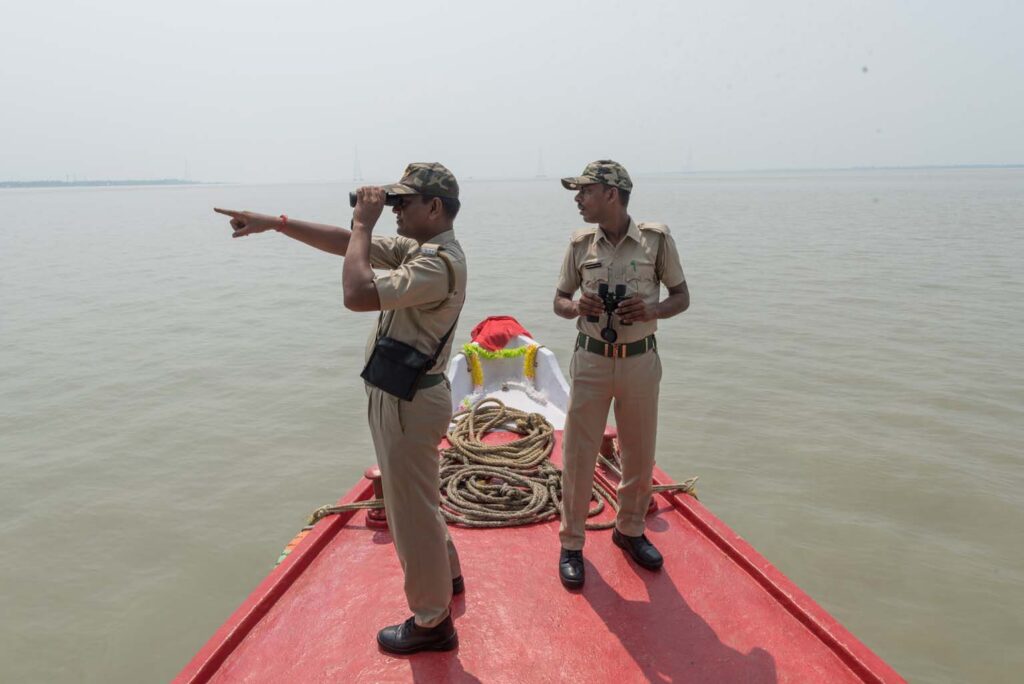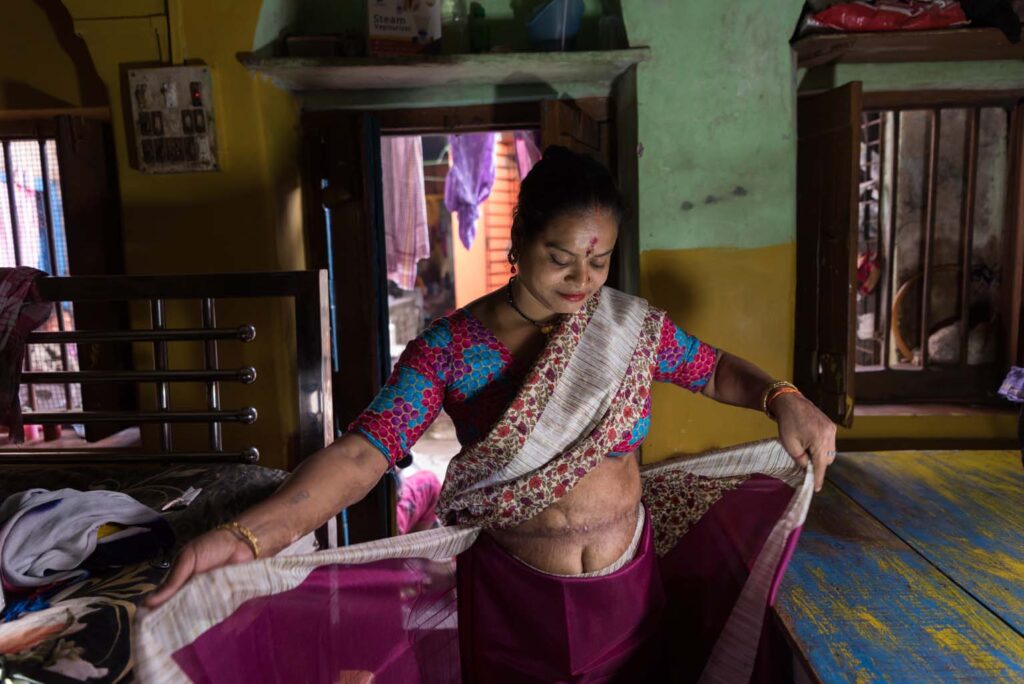 Smita Sharma has photographed and interviewed more than 50 young survivors of sex and domestic trafficking in Bangladesh, Nepal and India. She has also interviewed traffickers to understand the methods they use to psychologically manipulate and trap vulnerable girls. Her direct intervention also led to the rescue of a 17-year-old girl from the red-light districts of Pune in India.
We Cry in Silence with Sharma's photographs and the testimonies of these victims and survivors will be published in a photo book by the FotoEvidence Association and distributed to schools and libraries in India to create permanent evidence and raise awareness. The book and an accompanying newsprint zine will also be made available to local law enforcement agencies, with the goal of sensitizing them to the dangers young women face and the methods traffickers use to psychologically manipulate and trap vulnerable girls.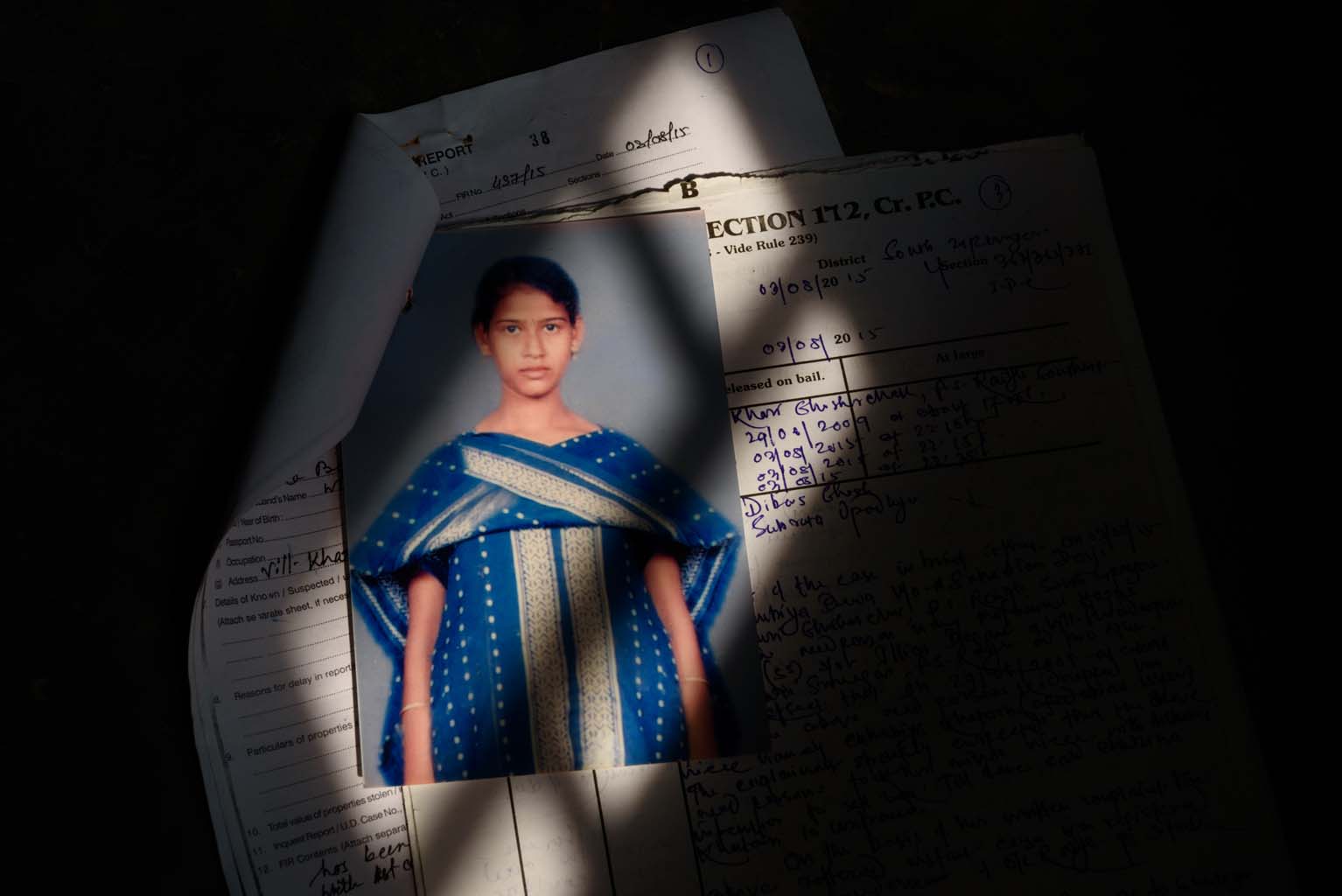 A photograph of S., 16, from police files. S. has been missing from her village in West Bengal since 2013. She called up her father in 2016, three years after her disappearance to inform that she was being held up as a sex slave by Kashmiri militants at Uri region from where she had managed to escape and call from a public telephone booth. The police tried to trace her from that location but couldn't find her. Her family still hopes she will return home one day.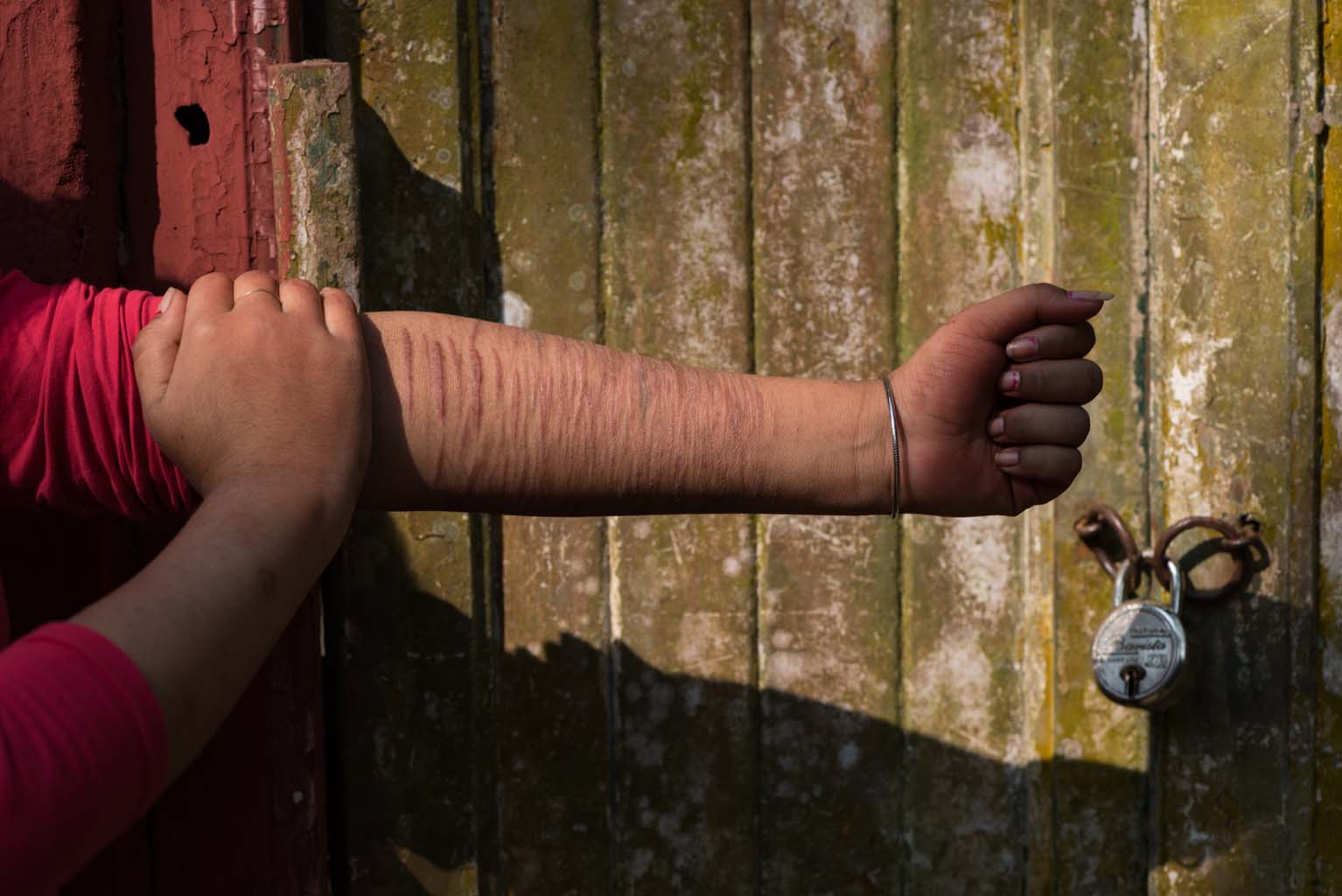 M., 16, shows marks of self-injury marks on her hand. M. used to be beaten by her alcoholic father. In December 2017, she left her home in South 24 Parganas out of anger and took a train to Sealdah Station in Kolkata. At the station, she met three boys who befriended her and then sold her to a brothel at the infamous Sonagachi red light district. The local police station was tipped off by an informer about an underage girl being held captive, and the team went to the brothel and rescued her after three days. M. currently lives at a shelter for trafficked girls at South 24 Parganas, West Bengal.
All images © Smita Sharma
We Cry in Silence will be tri-lingual in Bengali, Hindi and English to reach a broad audience and a companion newsprint zine for free distribution will contain excerpts from the book, safety advice and contact information for advocacy organizations. The book will measure 21 x 15 cm and contain 50 images, interviews with survivors and commentary from the photographer and an anti-trafficking advocate.
Contributors to the book include:
Introduction: Sunitha Krishnan, Co-founder of Prajwala, and advocacy organiztion rescuing and rehabilitating victims of trafficking.
Photo editor: Sarah Leen, Emeritus Director of Photography Nation Geographic and co-founder of the Visual Thinking Collective
Book designer: Joao Linneau