Tereza Zelenkova is a Czech photographer from Ostrava, whose analogue, black-and-white images look to evoke the mystical, yet still remain rooted in reality. But perhaps the most impressive element, is that her often surreal images of women manage to evoke history, while also commenting on the present in which they were taken.
With the centenary of the women's vote being given in Tereza's native Czech Republic falling this year, her vocation as a photographer itself acts to represent how far we have come: a woman behind the camera, telling visual stories from a female perspective. But the reflective, quasi-historical nature of her images that are taken on film suggest that Tereza is all too aware of the journey of women to their place in today's society, and the constraints that still exist for those who are female.
Lone women in Tereza's Essential Solitude series (2017) are most often faceless. Instead swathes of style Rapunzel hair mirroring the sumptous fabrics of curtains and bed drapes of their surroundings dominate the monochromatic images. Other images focus on the items of the room and the dilapidated Victoriana décor, ultimately rooting the woman to the confines of where she lives, and sleeps.
In different ways the long hair and the bedroom evoke storytelling and fairy tale, which is where the woman has been historically and fictionally placed. By capturing women alone in a bedroom, Tereza presents and gently mocks the still pervasive stereotype of a Sleeping Beauty separate from society, resting post-hysteria, and waiting for a 'prince'.
But in calling this to mind, Tereza also reminds us of the power of a lone woman. Vulnerable, naked, quiet, but not without resource. Tereza often draws on literature as an inspiration, and one image shows a back of the woman's head sat at a writing desk. This recalls the necessity of a woman to have space in order to create and be productive, as discussed in Virginia Wolf's essay A Room of One's Own.
In the same way, the still quiet of initially Tereza's monochromatic images could be seen as underlining the silenced 'kept woman', but the lack of stereotype of the movement creates a tension, which in itself is a potential. The strangeness to these scenes makes you wonder whether Tereza's women, with their free-flowing hair and naked skin, are deceptive in their vulnerability, and in fact are merely poised and ready to pounce.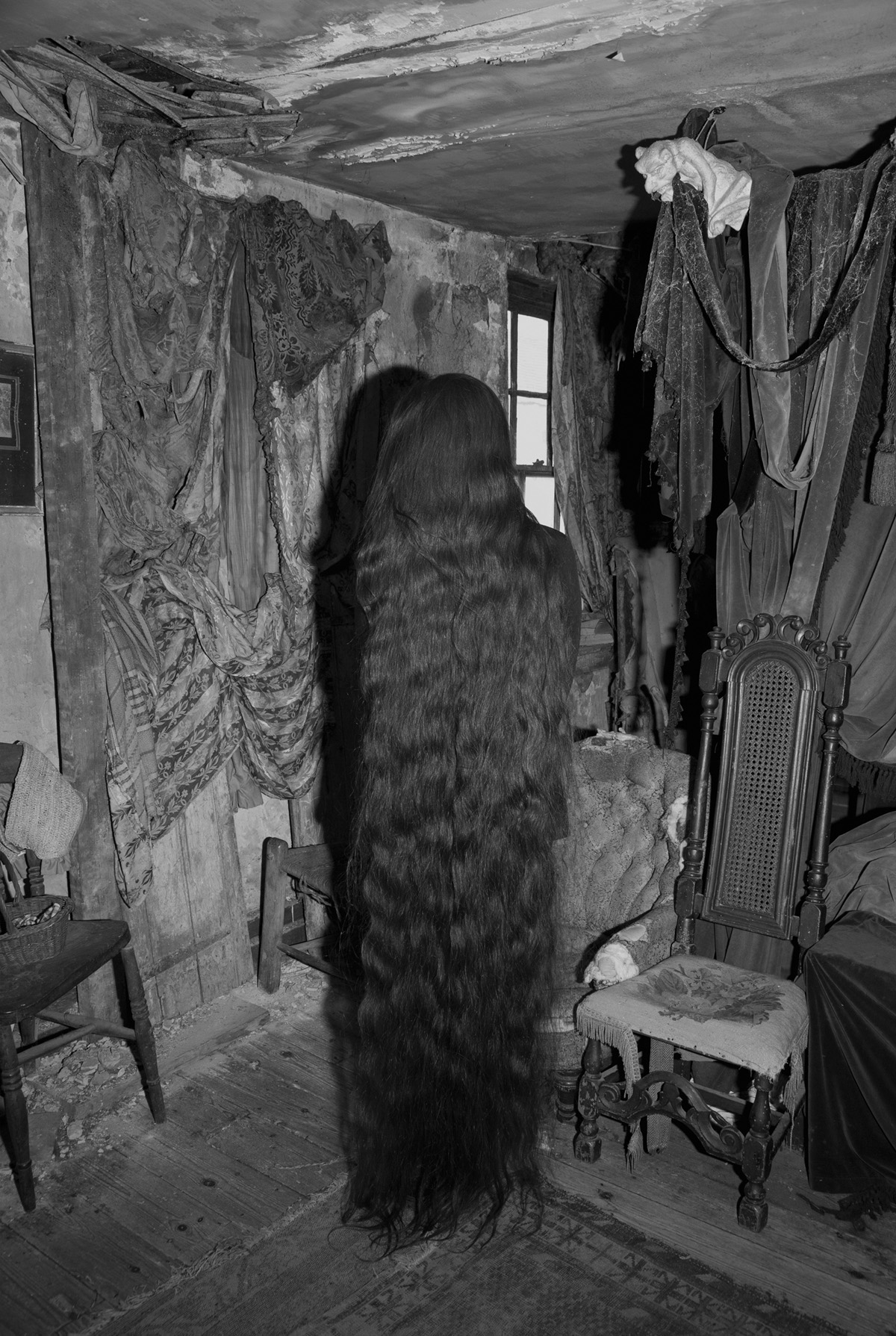 Sun © Tereza Zelenkova, courtesy of the artist.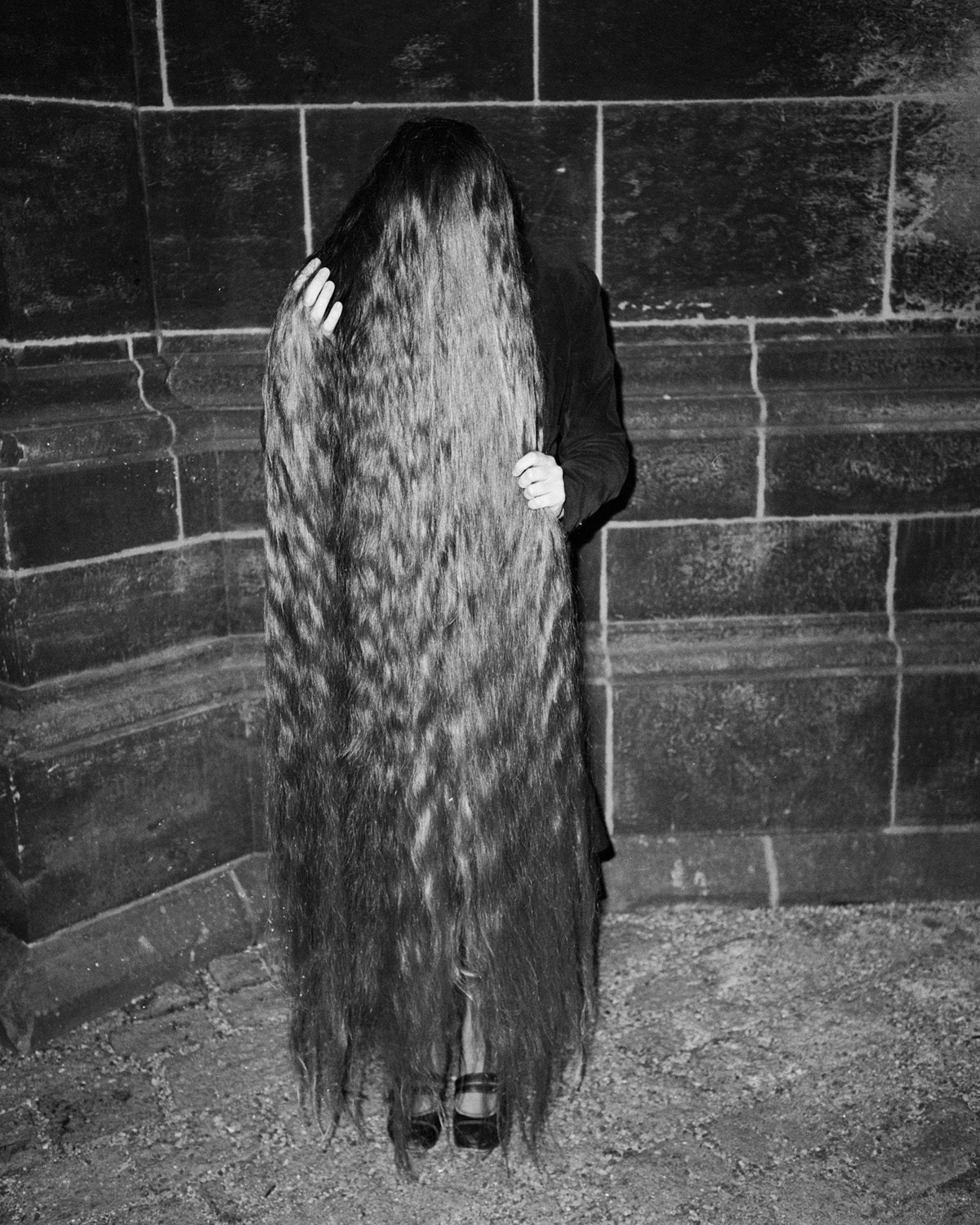 Cometes © Tereza Zelenkova, courtesy of the artist.
Despite the lack of colour, Tereza's photographs aren't dark. Cometes (2012) is an image taken in a corner of Prague, and shows a woman identified once again by her long hair, which is completed draped over her face. Her long tresses are illuminated, however, by bright flash. Tereza's woman is a victim of overexposure. There is a hint of paparazzi to this image, as the hidden face and the desire to retire from the public view seem to reflect society's relentless
desire to gaze upon the woman.
Tereza's women use their bodies, their hair, or in one image a blindfold to escape that public view. There is an irony to Tereza's practice of showing women who seemingly don't want to see, or be seen, but rather than exacerbate the female gaze, Tereza's camera captures women on their own terms and demonstrates the power in staying still, and the pent-up potential in being female.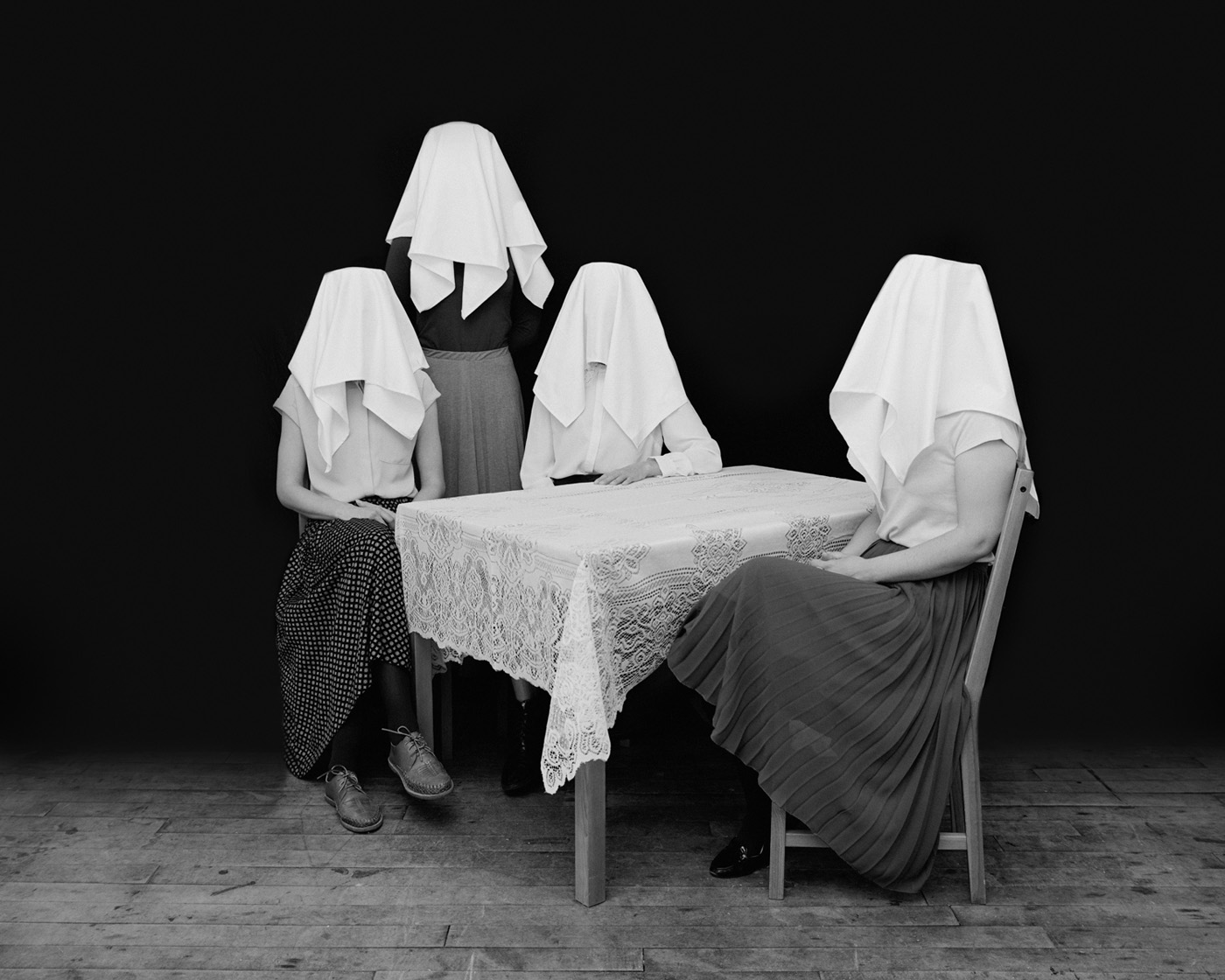 The Unseen © Tereza Zelenkova, courtesy of the artist.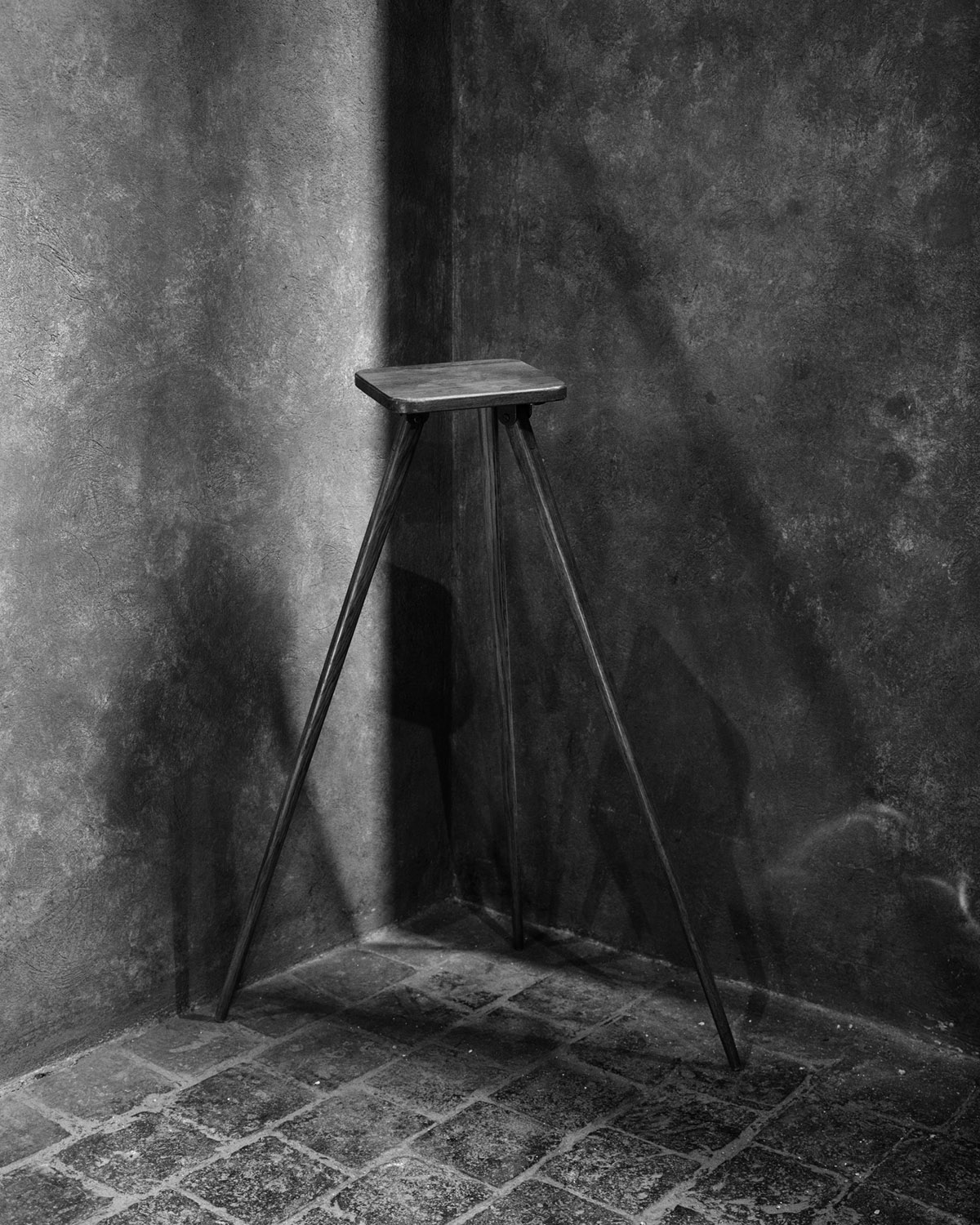 Meridian Hall, Klementinum, Prague from the series A Snake that Disappeared Through a Hole in the Wall © Tereza Zelenkova, courtesy of the artist.