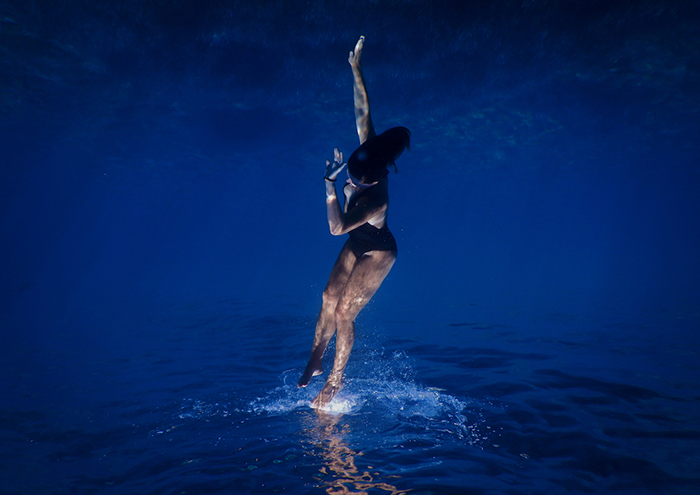 Dragana Jurišić 'Hi, Vis 29' (from the series Hi,Vis), (2020-2021), archival pigment print 540mmx420mm © Dragana Jurišić
Heroine Dragana Jurišić displays in group exhibition SATURATION: the everyday transformed held at Crawford Art Gallery, Cork, Ireland until June 26, 2022
For Susan Sontag, the photographer was a 'voyeuristic stroller who discover[ed] the city as a landscape of voluptuous extremes'. Now, from Crawford Art Gallery, comes an exhibition which exemplifies this view; in SATURATION: the everyday transformed, apparently mundane and quotidian subjects undergo a fantastical metamorphosis beneath the lens.
Featuring amid the line up is Contemporary Heroine Dragana Jurišić, one of the leading women in photography today. While the exhibition oscillates between 'the fantastic, hyperreal and occasionally bizarre', Dragana's photographs rest amid the works considered 'heightened versions of […] recognisable realism.'
In keeping with SATURATION's theme, Dragana's use of vibrant colour resonates with emotional intensity. Her Hi, Vis series is swathed by a sense of the uncanny; in 'Hi, Vis 29', the ethereal tranquillity of the Adriatic Sea is tinctured by the duress of the figure's pose, the splashing fervour of their ascent. 
However, Dragana has commented that above all, the aesthetic considerations of the series were paramount. Speaking to The Irish Examiner, she observed, 'A lot of my work is heavy and political and serious, but I've been hankering for a long time to make something that's just beautiful and nice to look at.'
Through her dreamlike images, Dragana uncovers what Susan Sontag described; 'everyday life apotheosized'. In figuring a saturated world anew, SATURATION celebrates 'humanity in all its colourful and gloriously messy complexity', foregrounding 'questions of personal identity through images that document an emerging – colourful – generation.'
You might be interested in…