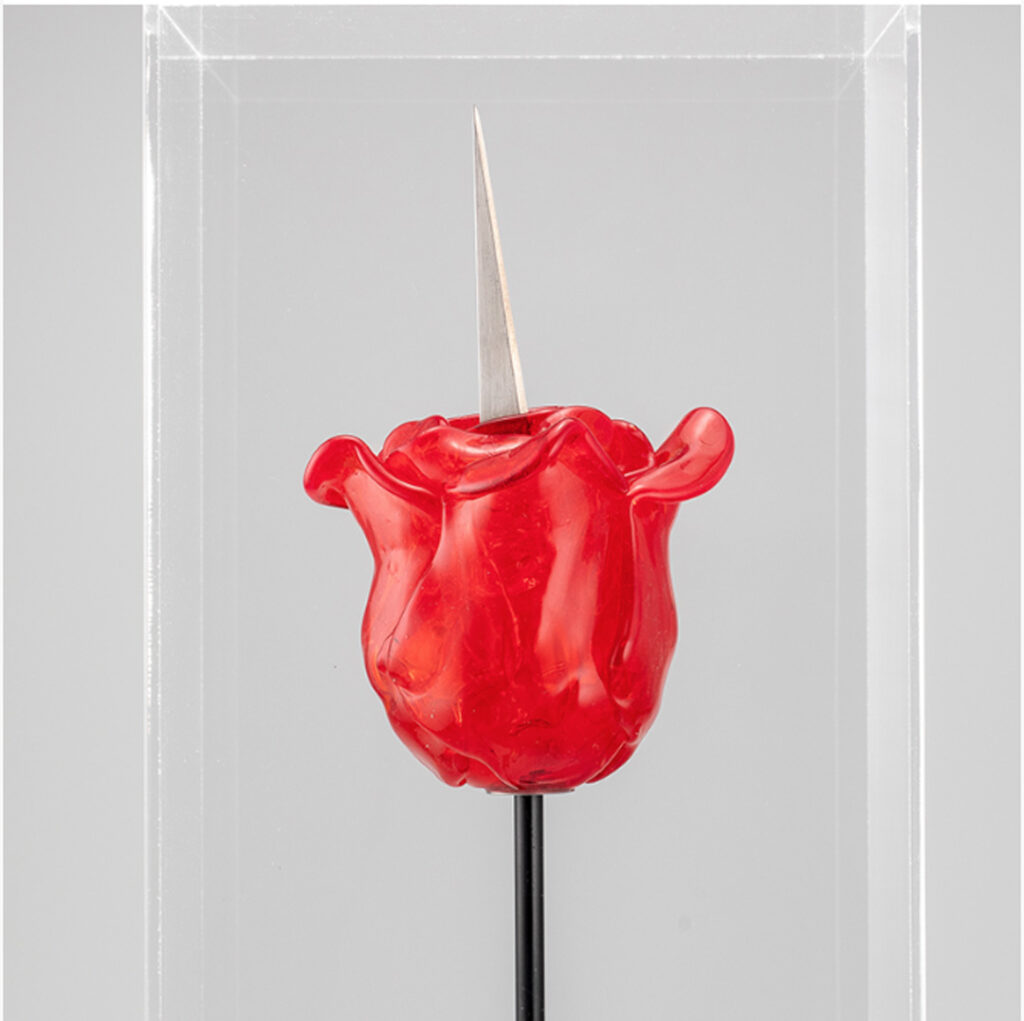 Knife Rose acquired for Gloucester
As part of our participation in the city's anti-violence campaign
To coincide with the arrival of the Knife Angel – the National Monument for Serious Violence – we have acquired a Knife Rose, thanks to the support of the Stronger, Safer Gloucester Partnership.  The artwork, which will be unveiled at The Eastgate Centre on 1st February, was created by internationally acclaimed artist, Renate Bertlmann, as part of her 2019 installation in the Austrian Pavilion at the Venice Biennale.
The Knife Rose will be the focal point of our participation in Gloucester's anti-violence campaign and in the programming of events that will form part of the campaign's legacy. We are hosting a number of initiatives designed to highlight violence against women and young girls both during and beyond the Knife Angel's presence in Gloucester in February.
Discordo Ergo Sum: Knife Rose is made out of red glass (hand-blown in Murano) and the pistil has been replaced by a razor-sharp blade to represent the juxtaposition of "beauty and pain, power and weakness, vulnerability and attack" (Renate Bertlmann, 2019).