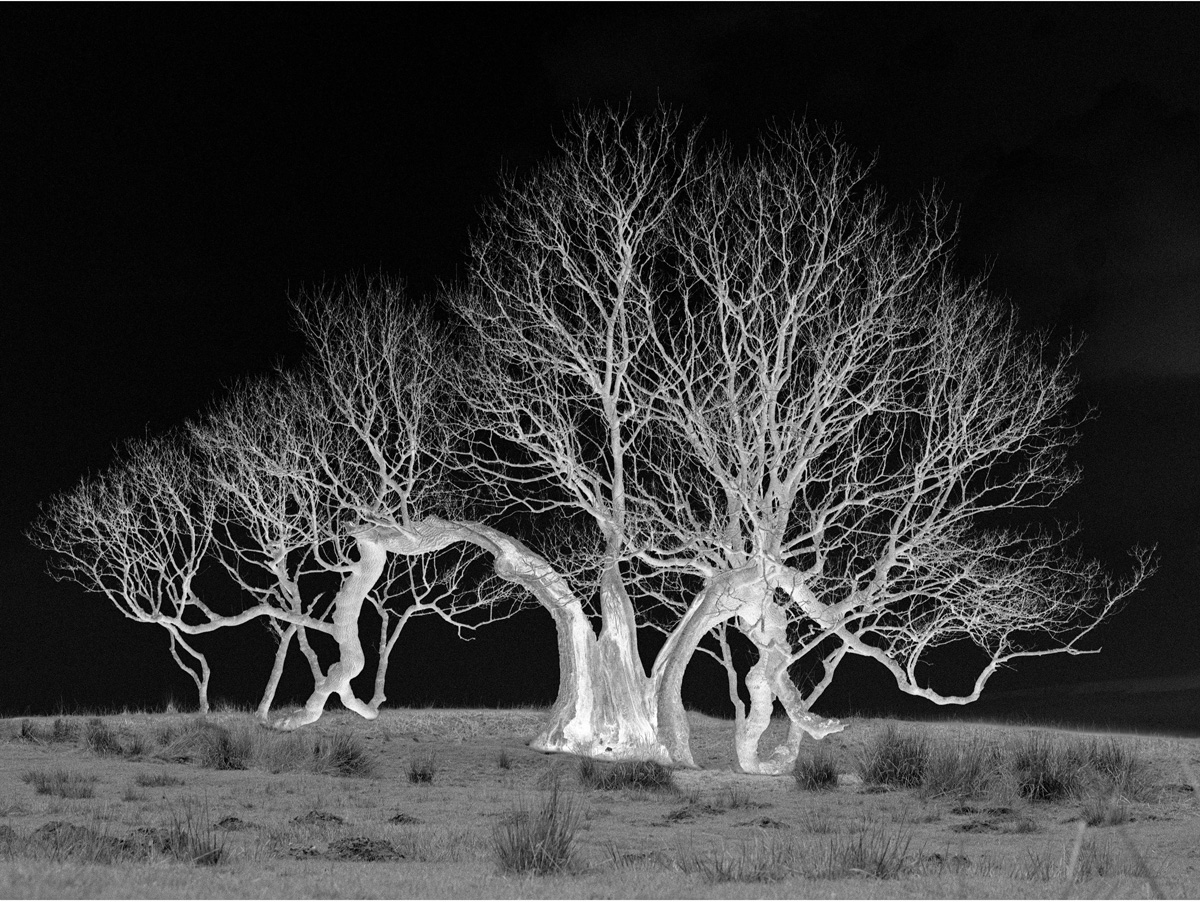 Lightning Tree © Sophy Rickett
Two of our heroines, LaToya Ruby Frazier and Sophy Rickett, have been shortlisted for the Kraszna-Krausz Photography Book Award!
A photographer and activist who uses her platform and photography for social justice, LaToya Ruby Frazier's self-titled work is a complex commentary on racism, poverty and the American condition. Her previous work 'The Notion of Family' is an examination of the economic decline in America's small towns and the effect it had on the community and her own family.  She has given two TED talks, one 'A Visual History of Inequality in Industrial America' in 2015, and the other 'A Creative Solution for the Water Crisis in Flint, Michigan' in 2019.
Using her photography to explore the distinction between seeing and looking, Sophy Rickett's 'The Curious Moaning of Kenfig Burrows' is inspired by the work and the life of photographer and astronomer Thereza Dillwyn Llewelyn. The work represents moments in the history of photography, both in its technical development, and as a visual language. Her previous works include 'Death of a Beautiful Subject' (2015) and 'To The River' (2011).
The third shortlister Melissa Miles's 'Photography, Truth and Reconciliation' has piqued our interest! The piece explores the history of photography and its role in exposing and responding to oppressive regimes and other difficult histories of the world. Her other works and contributions include 'Photography and its Publics' (2020), 'Pacific Exposures: Photography and the Australia-Japan Relationship' (2018) and 'The Language of Light and Dark: Light and Place in Australian Photography' (2015).
Normally the Photography Book award ceremony would take place during Photo London but, due to COVID-19, this year's announcement will now take place in September in partnership with The Photographers' Gallery. Following the announcement of the winner, there will be a livestream where the winning title will be discussed. This event will be open and available for the public to watch. Further announcements will be available on the Kraszna-Krausz website and social media closer to the date.
Abi Scaife
About
The Kraszna-Krausz Foundation was established by Adolf Kraszna-Krausz in 1982 to present awards to those whose book has made "original and lasting educational, professional, historical and cultural contributions to the field". While Adolf Kraszna-Krausz died in 1989, the foundation has continued to hold their annual Book Awards since 1985 and have only grown in prestige with every year. Past winners include the likes of Zanele Muholi's 'Somnyama Ngonyama: Hail the Dark Lioness' (2019), Chrystel Lebas' 'Field Studies: Walking through Landscapes and Archives' (2018) and Fazal Sheikh's 'The Erasure Trilogy' (2016).