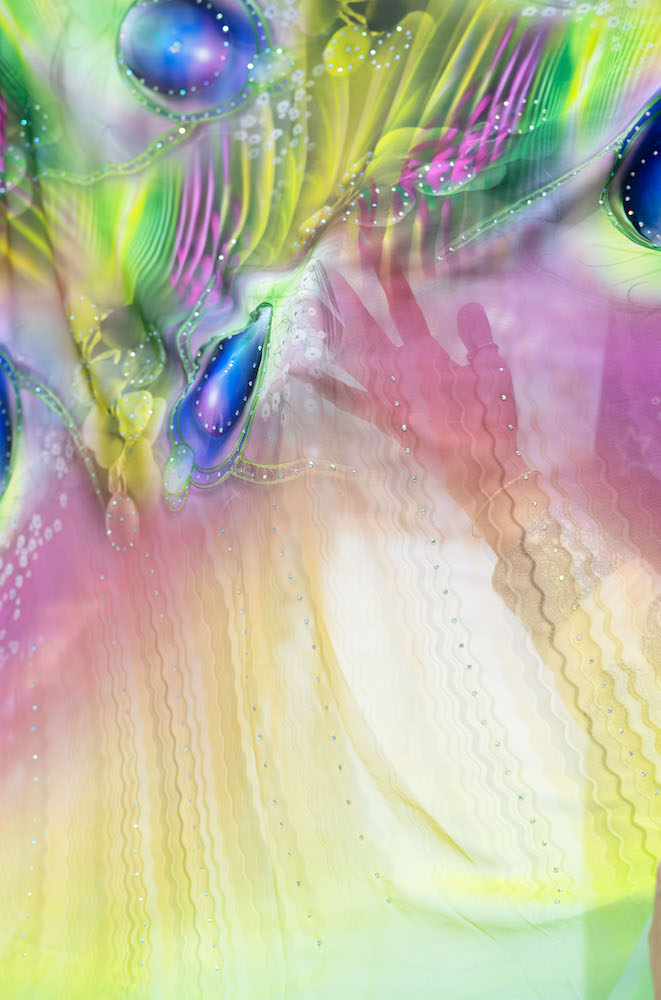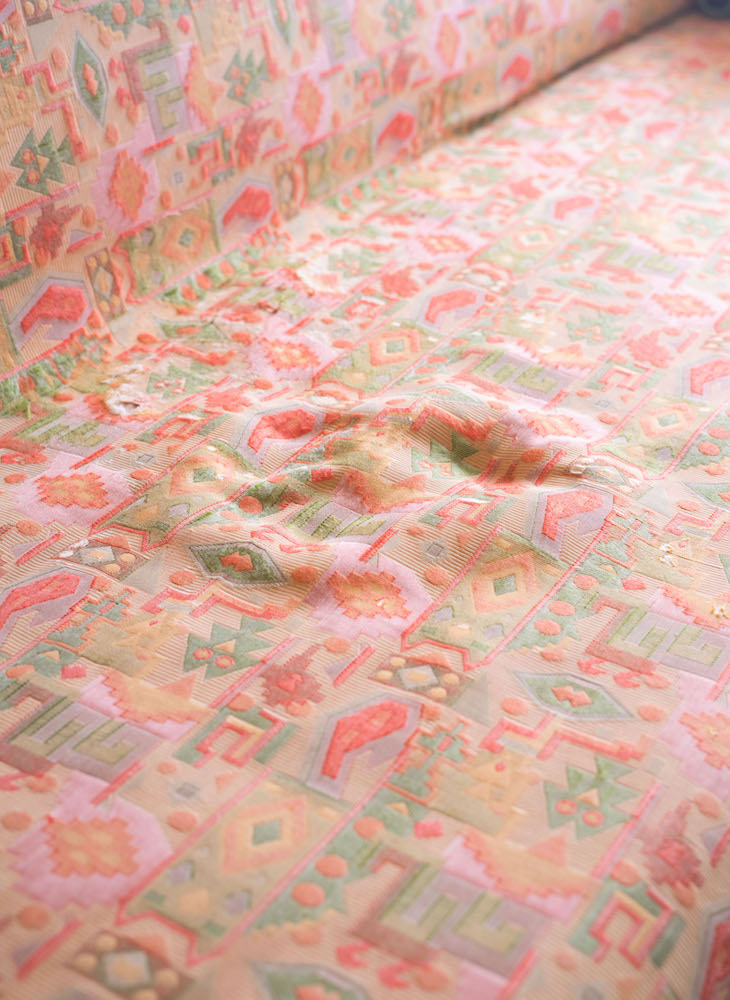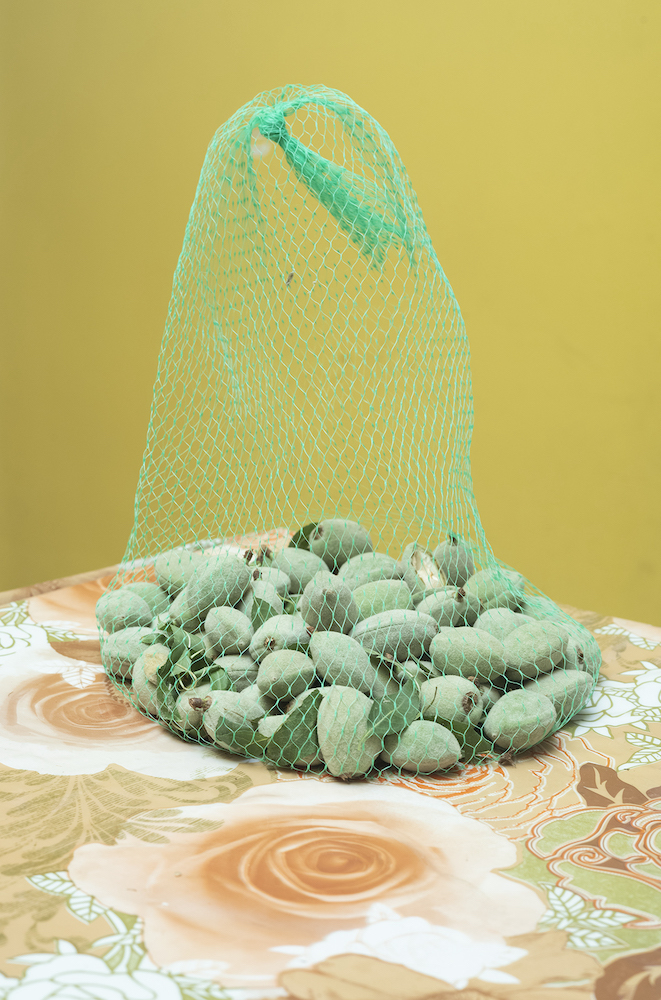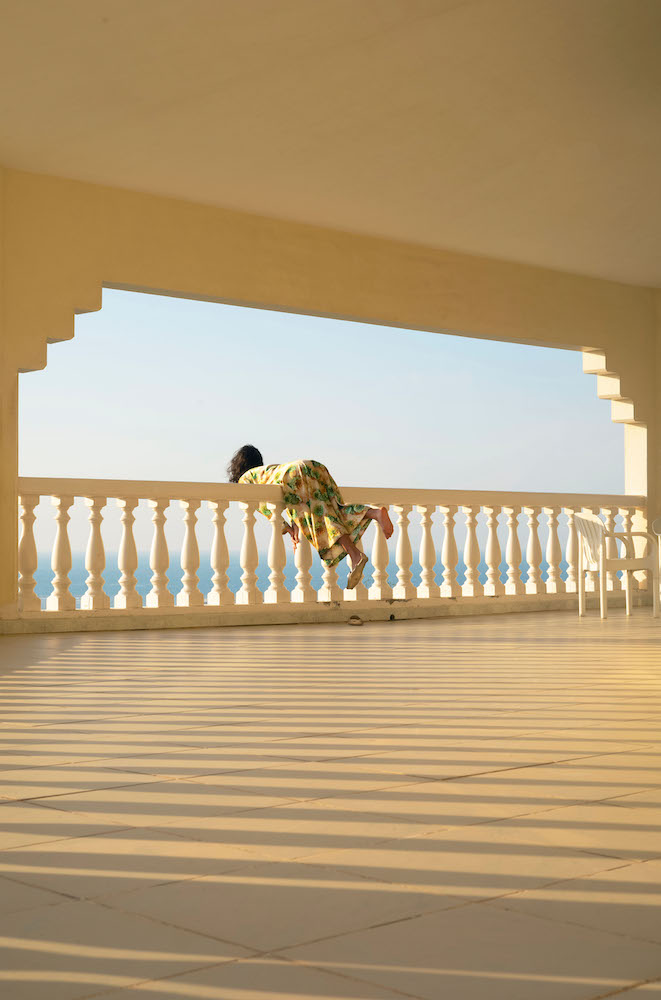 Farah Al Qasimi: Poltergeist
Poltergeist, Farah Al Qasimi's new exhibition at C/O Berlin, explores domesticity, materiality, and consumerism.
Farah Al Qasimi is a multidisciplinary visual artist, whose art is renowned for exploring postcolonial identity, modernisation, and gender.  Now at C/O Berlin, her latest exhibition – Poltergeist – haunts the gallery with its playful spirit.
A distinctive addition to Farah's body of work, Poltergeist weaves the mystifying presence of the supernatural into the banality of everyday life and objects. Farah's artistic style becomes apparent through her use of bright and pastel colours, initiating vibrant interplay between tactile materials and the gaze of the camera.
The exhibition comprises a series of photographs, as well as a video installation, each underpinned by a critique of the consumerist culture that pervades modernity. The work is inspired by late twentieth century horror films, such as Poltergeist (1982); in this film, property developers are haunted as a result of their gentrification of a graveyard site.
Farah's images parallel this haunting, undermining the safety of the home – an emblem of capitalist culture – by showcasing ghostly touches intertwined with domestic objects. The photographs 'Hand print' and 'Hand with Fabric' illustrate Farah's technique of 'haunting' objects by leaving playful handprints across their surface.
Farah's provocative humour and critique of consumerist culture is further apparent in her photograph, 'Plastic Still Life'; here, the artist juxtaposes fruit with plastic objects, reflecting on the life cycle of materials which enable and form consumer cultures globally. Synthetic and plastic objects are weaved throughout the exhibition, playfully questioning the connections between capitalist consumerism and the apparent banality of domesticity.
Poltergeist is available to view at C/O Berlin until 7th September 2023.
By Anya Chuykov