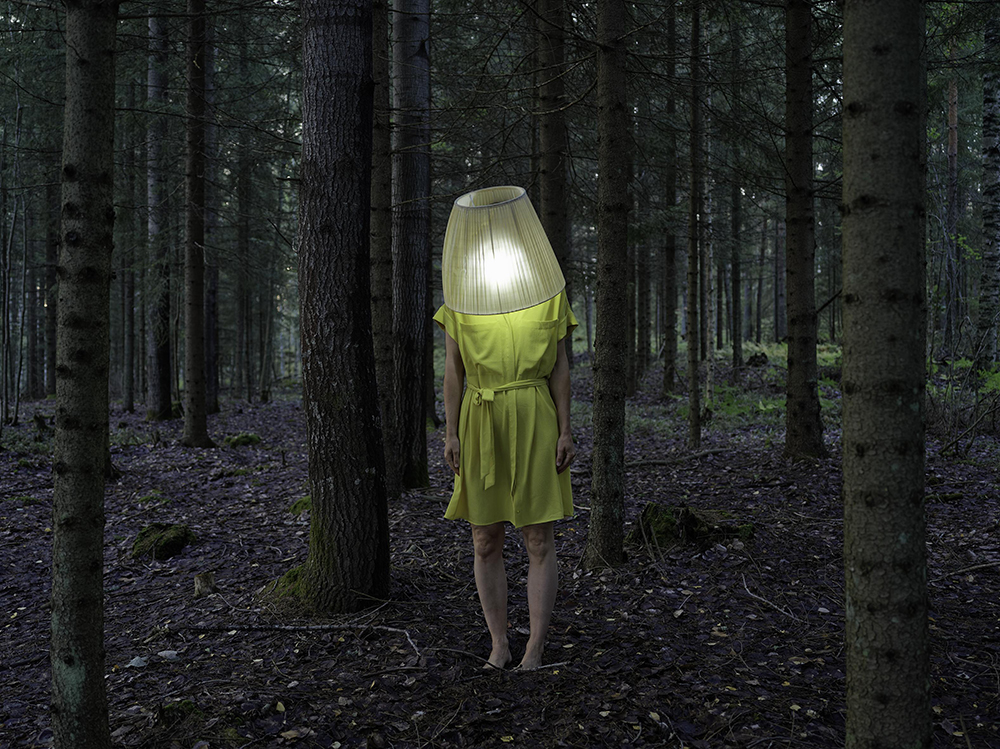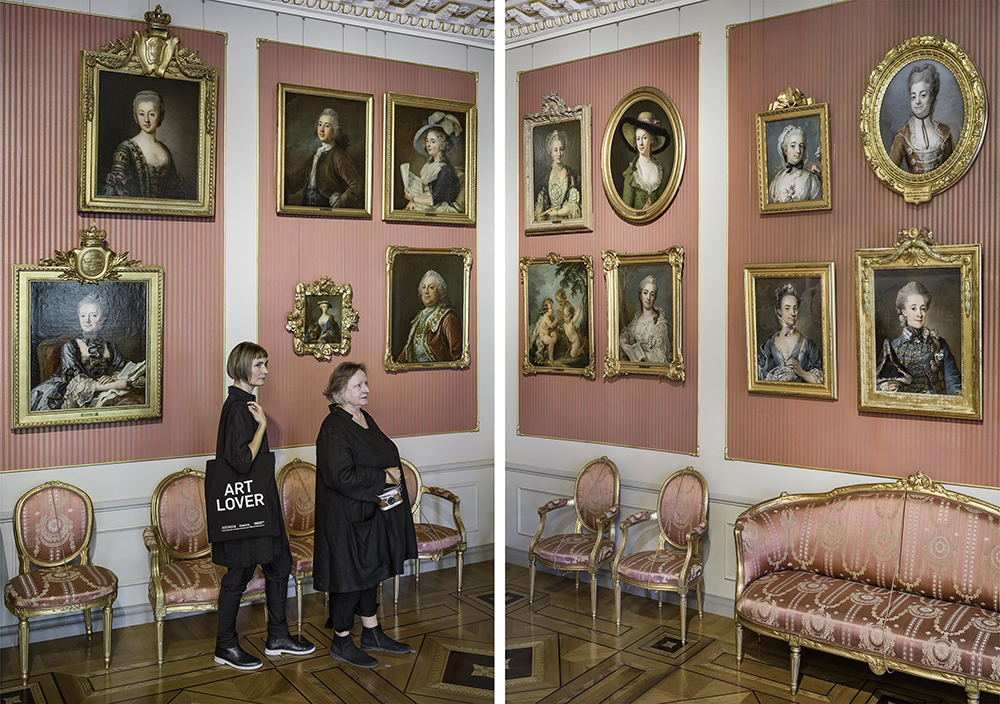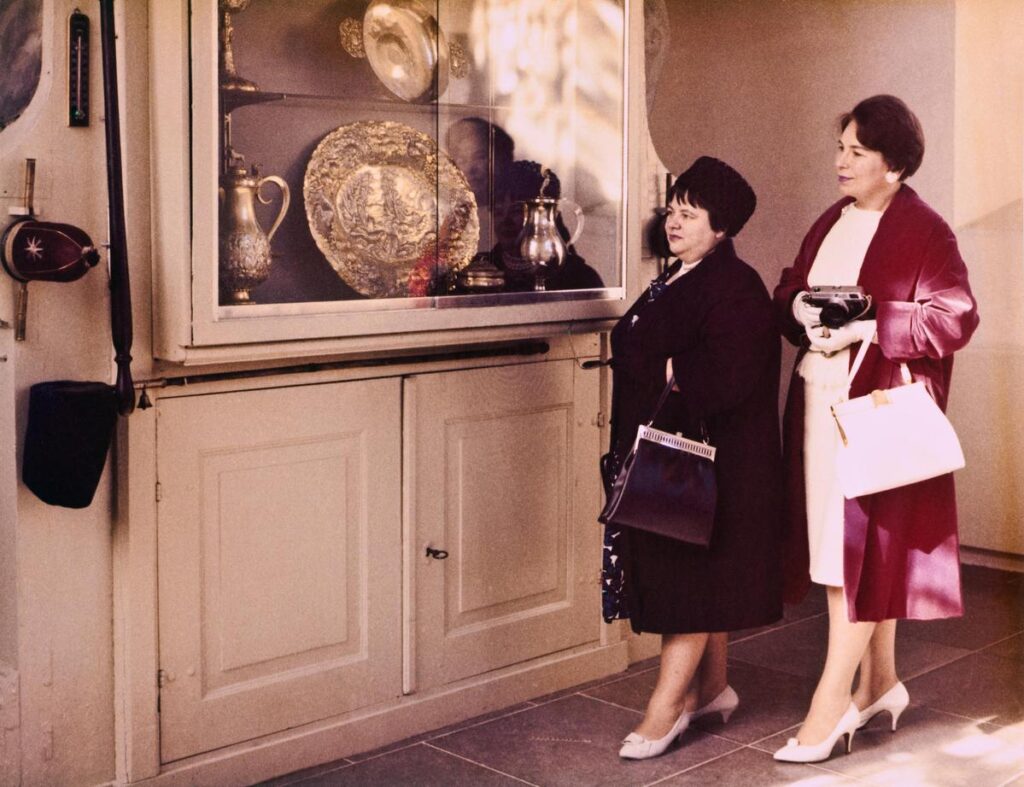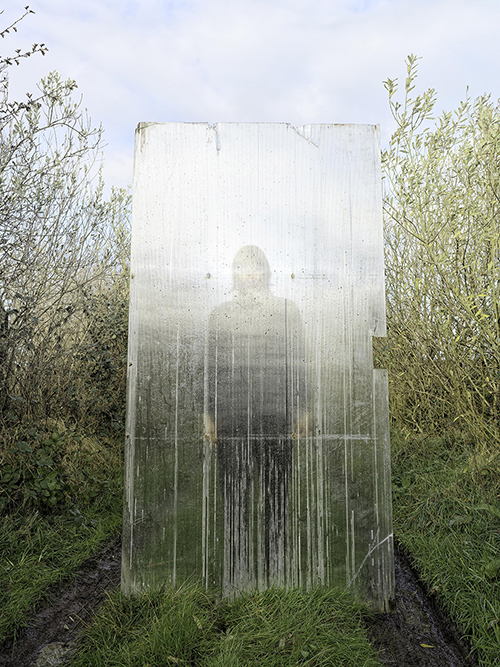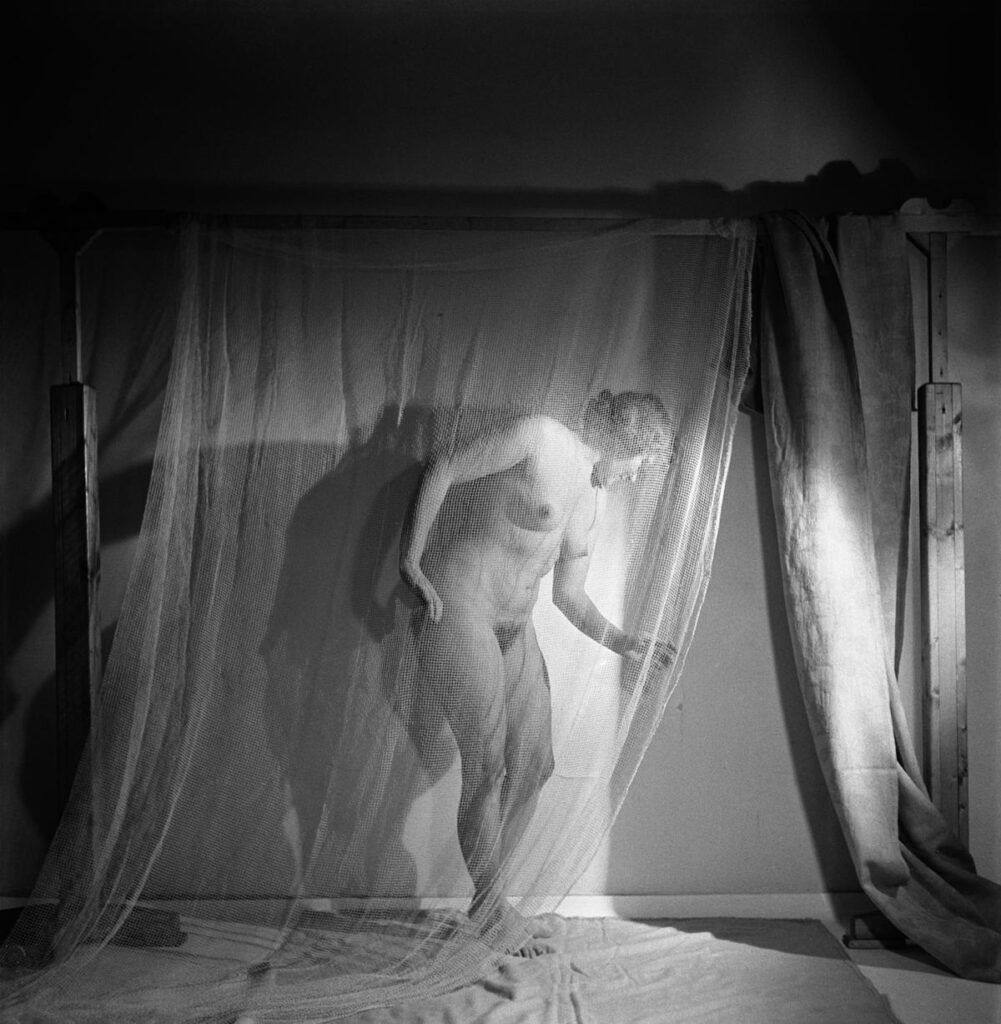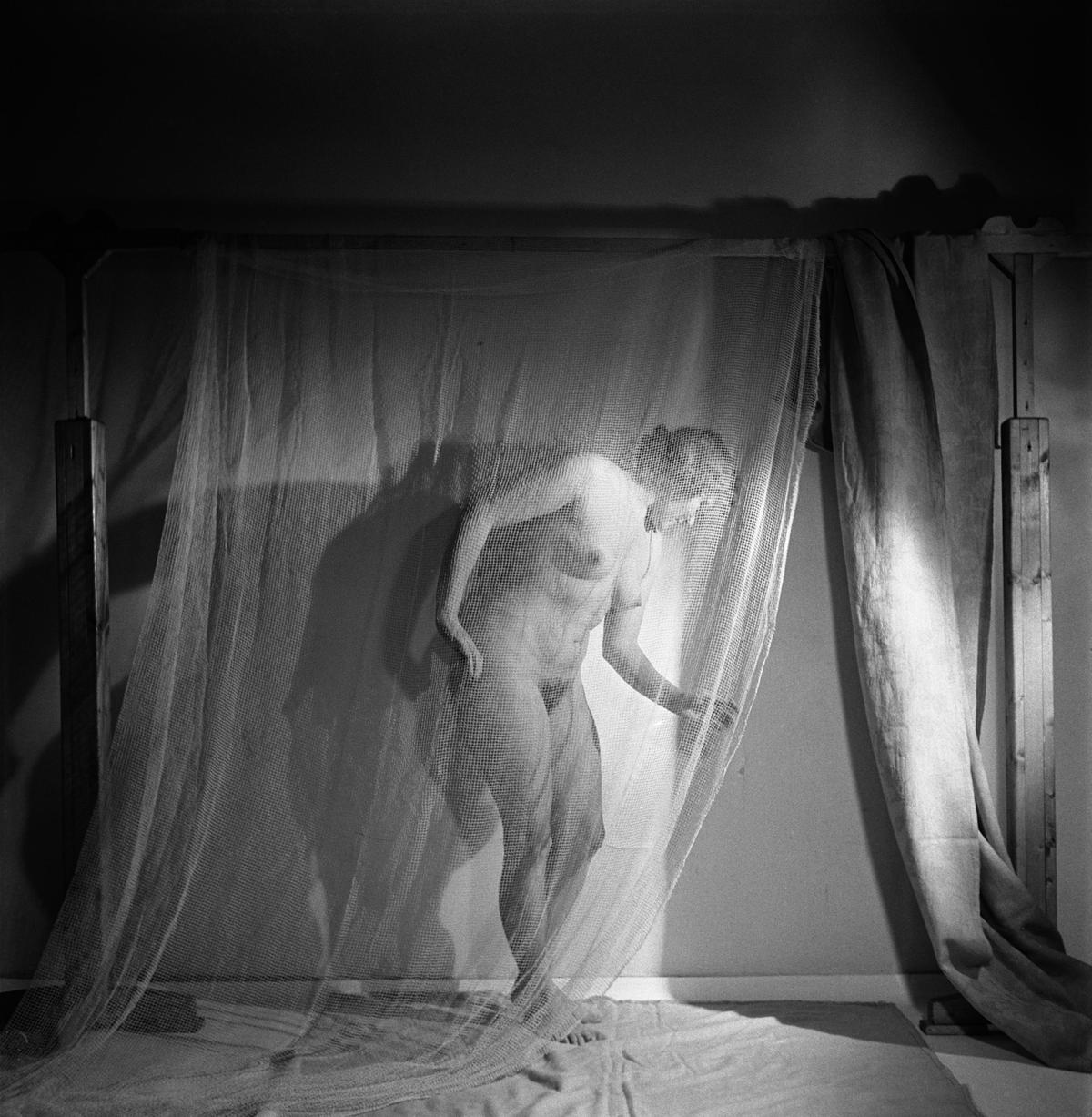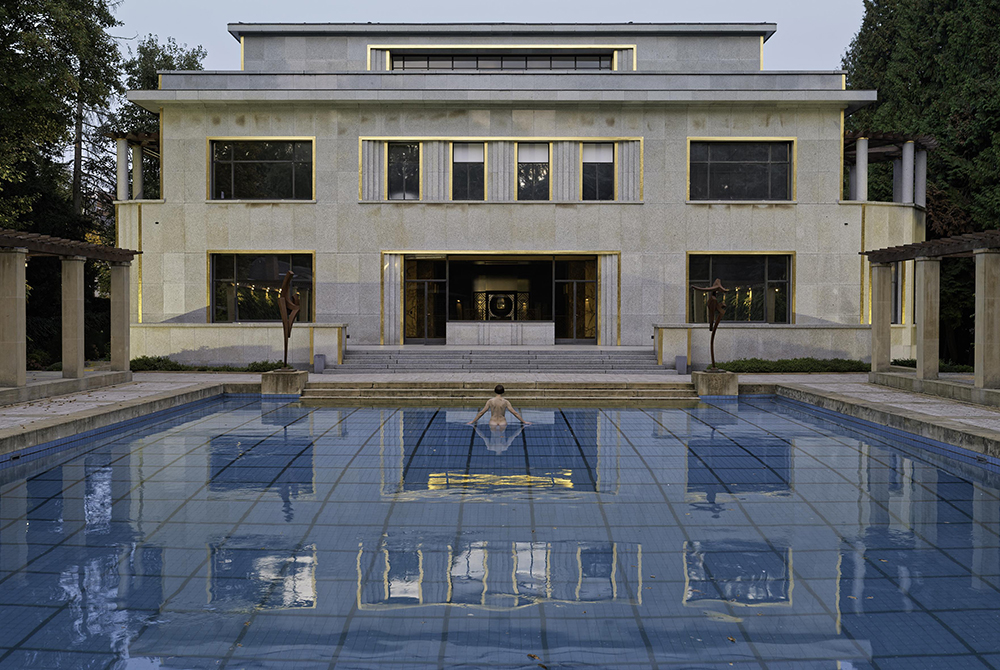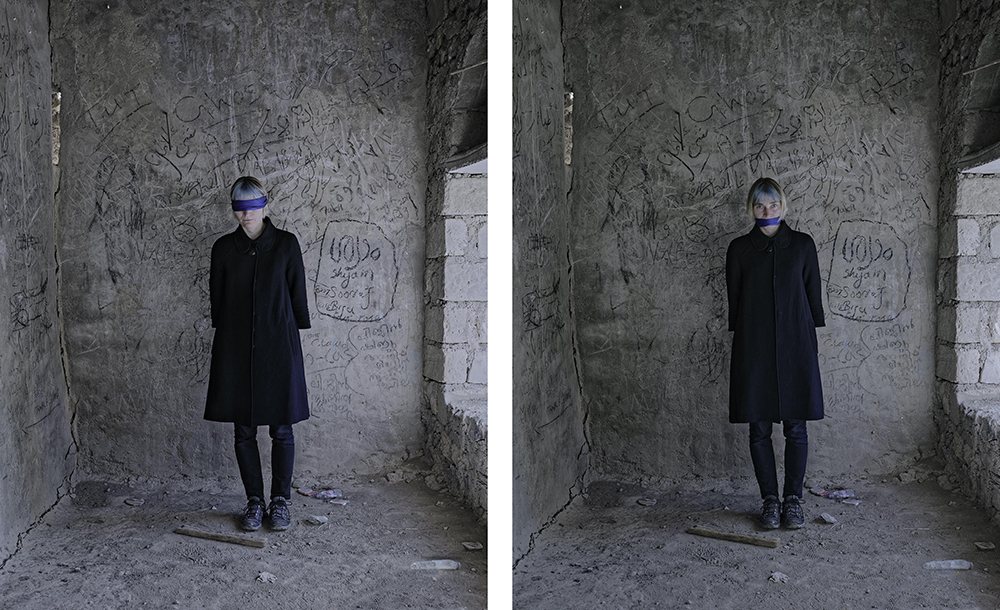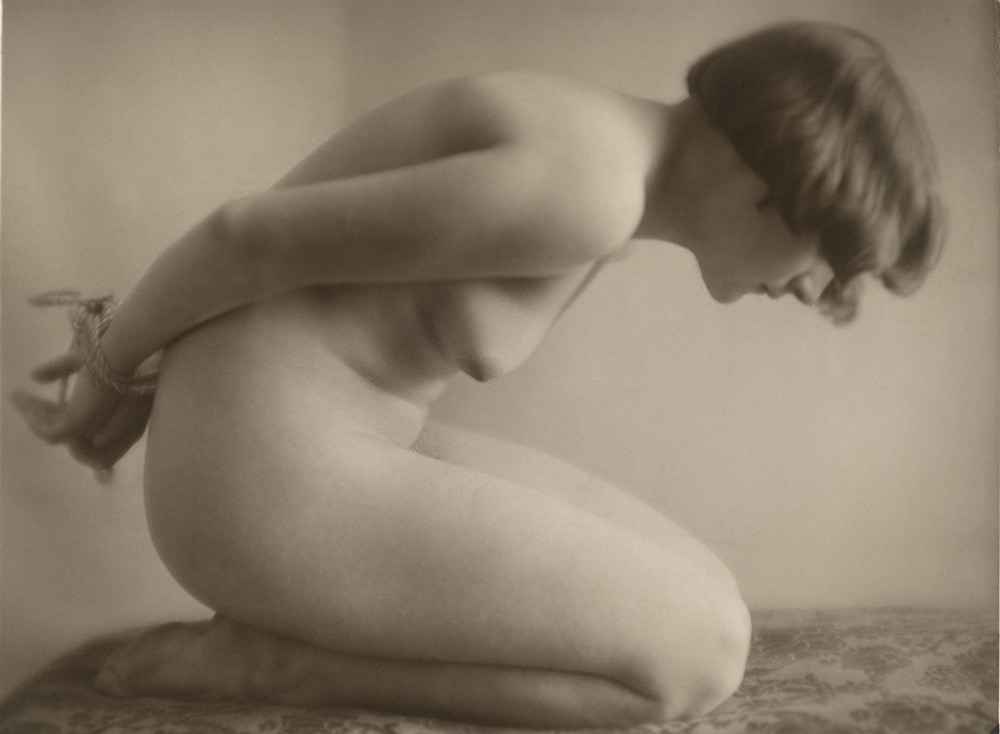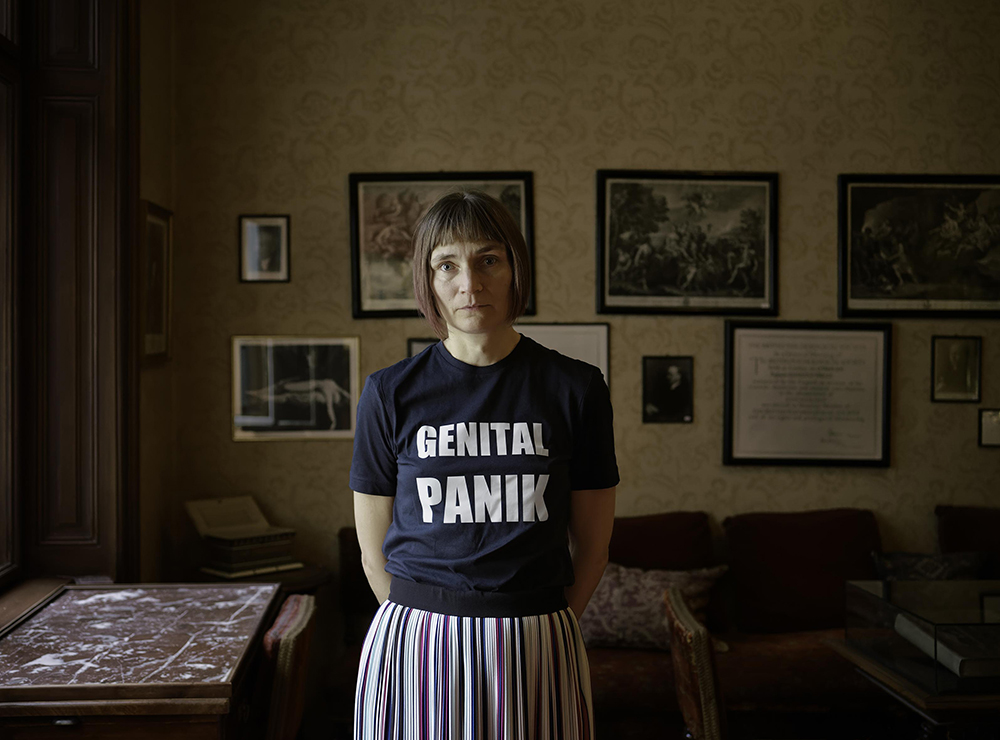 Elina Brotherus displays in exhibition with photographer and collaborator Hannele Rantala
at

Ateneum Art Museum, Helsinki on view until March 27, 2022
Between heroines both Historical and Contemporary, connections of influence can be readily observed. Coming to Ateneum Art Museum this February is an exhibition which exemplifies such interrelation; juxtaposing works by two of the leading women in photography, Dialogue demonstrates how visual art exists not in a vacuum, but as part of a conversation which enriches its meaning.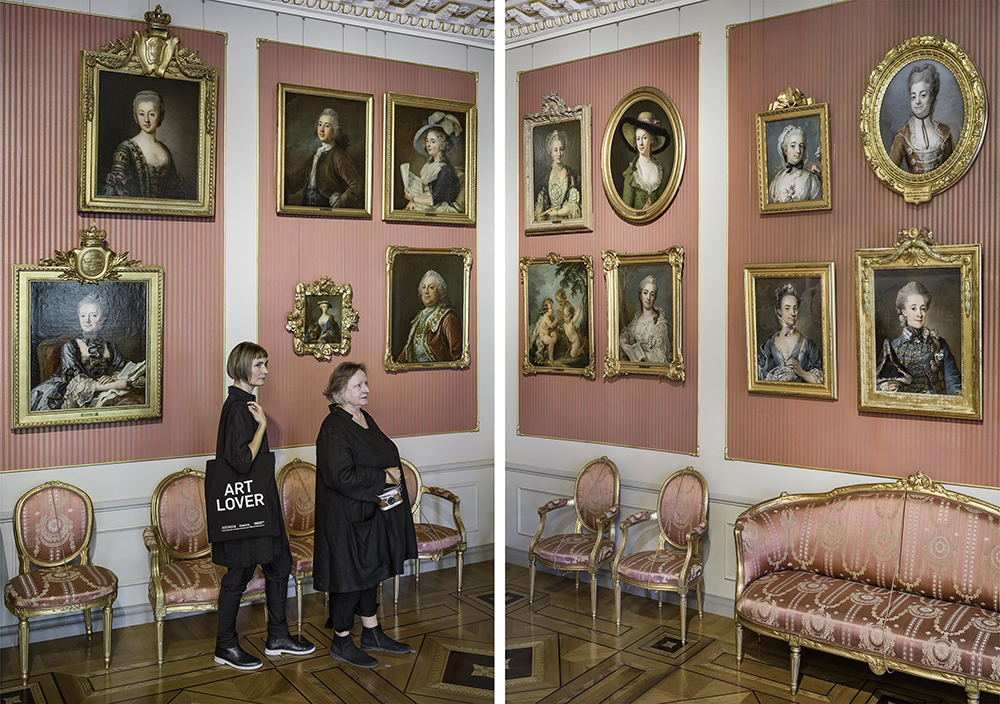 Elina Brotherus & Hannele Rantala: Art Lovers in a Museum (2020). Private collection.
The exhibition is based on the long friendship between the photographic artists Hannele Rantala (b. 1952) and Contemporary Heroine Elina Brotherus (b. 1972), and their discussions about art. Each photograph is based on assignments set by the artists for each other, with results born from varying interpretations of a common theme. According to the artists, these assignments have been set in the spirit of Fluxus and poetry.
The exhibition features approximately ninety works, as well as videos and installations. Interpreting the collection as a poem reveals an intriguing, almost fantastical narrative. In many examples, the assignments themselves form a poetic caption for the images, imbuing the art with a sense of enchantment:
Assignment:
Dear friend,
find the water's edge,
and listen to its sound.
– Hannele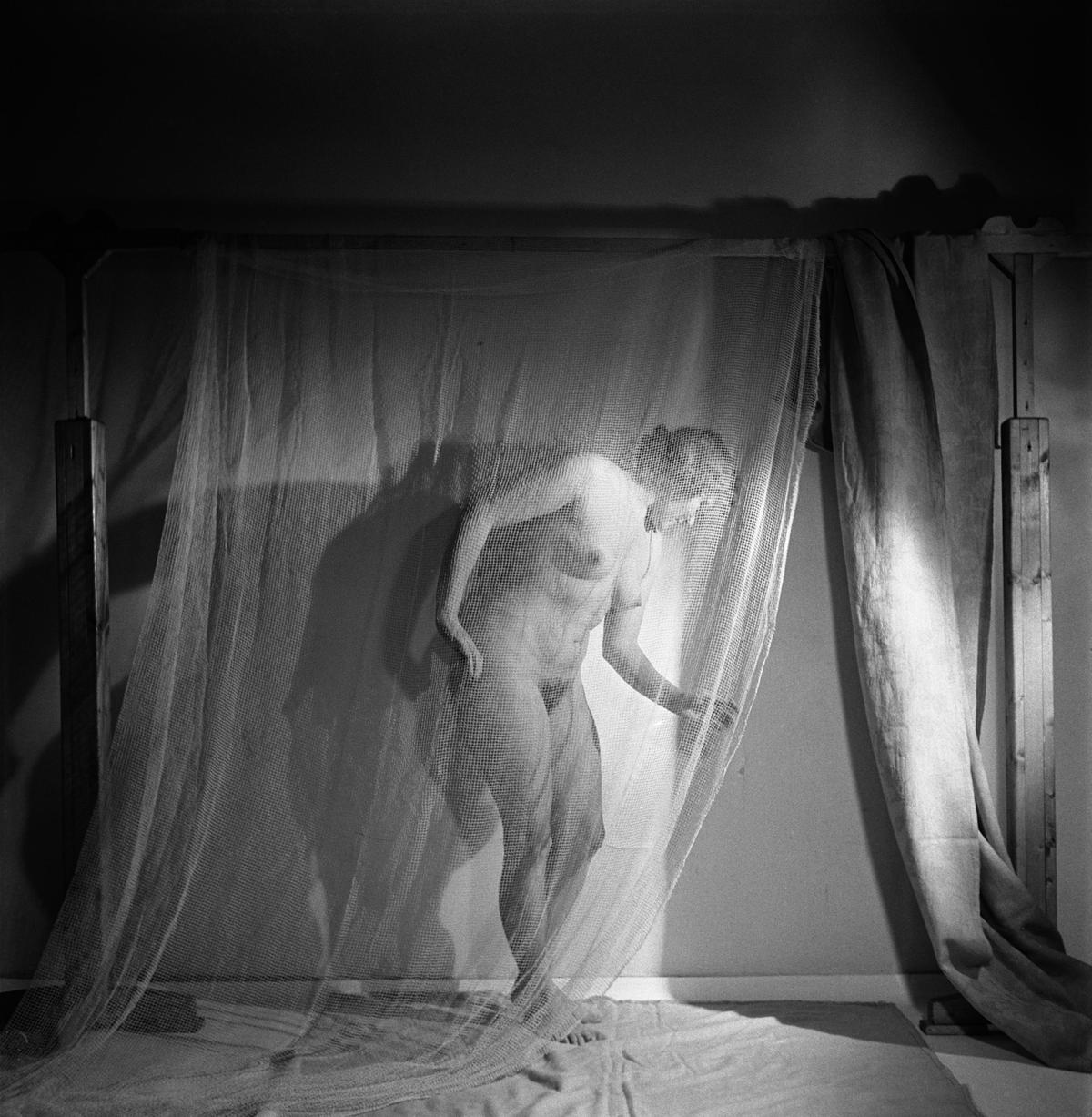 Nancy Pietinen: Nude Study (1945). The Finnish Museum of Photography
The dreamlike quality of the photographs compounds the storybook atmosphere; as Elina's silhouette haunts a grassy clearing in Photograph as Window (2017), Hannele carefully eyes the viewer from behind a translucent veil in A Woman Behind A Thin Fabric (2021).
These phantasmic images of the two photographers are perhaps emblematic of the overlooked presence of women within the history of photography. A recurring theme of the assignments is a focus on the work of forgotten women artists; the above examples deliberately echo Nancy Pietinen's Nude Study (1945).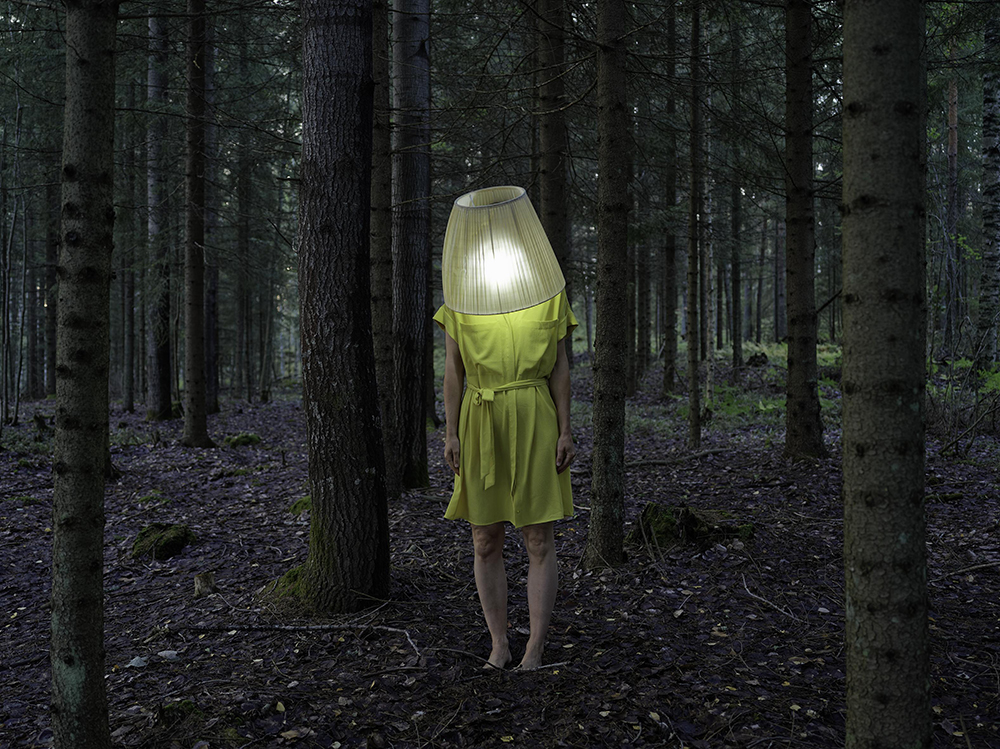 Elina Brotherus: Artist as a Lamp (2019) Private collection.
Among other women artists who serve as inspiration behind Elina and Hannele's collaboration are Emmi Fock, Hilja Raviniemi, Petra Tiirikkala, and the Nordic poet Edith Södergran.
The duality of the exhibition, built through dialogue, indicates the duality of the photographer's roles; while appearing in their own works as objects of the gaze, Elina and Hannele assert the position of women in photography, as, equally, the directors of that gaze. 
Together with the artists, Dialogue: Elina Brotherus and Hannele Rantala is curated by the director of the Ateneum Art Museum, Marja Sakari, and the chief curator, Sointu Fritze. It is on view from 10th February – 27th March 2022.
You might be interested in…