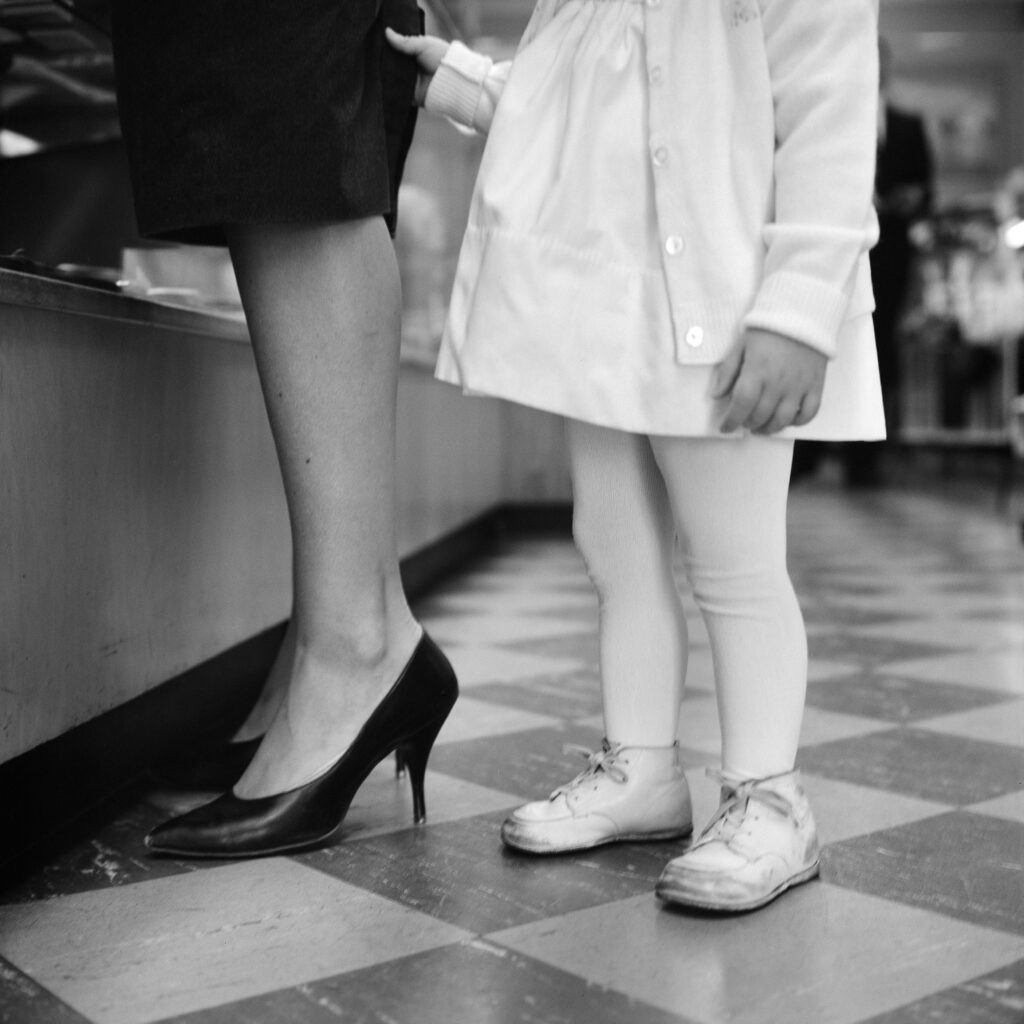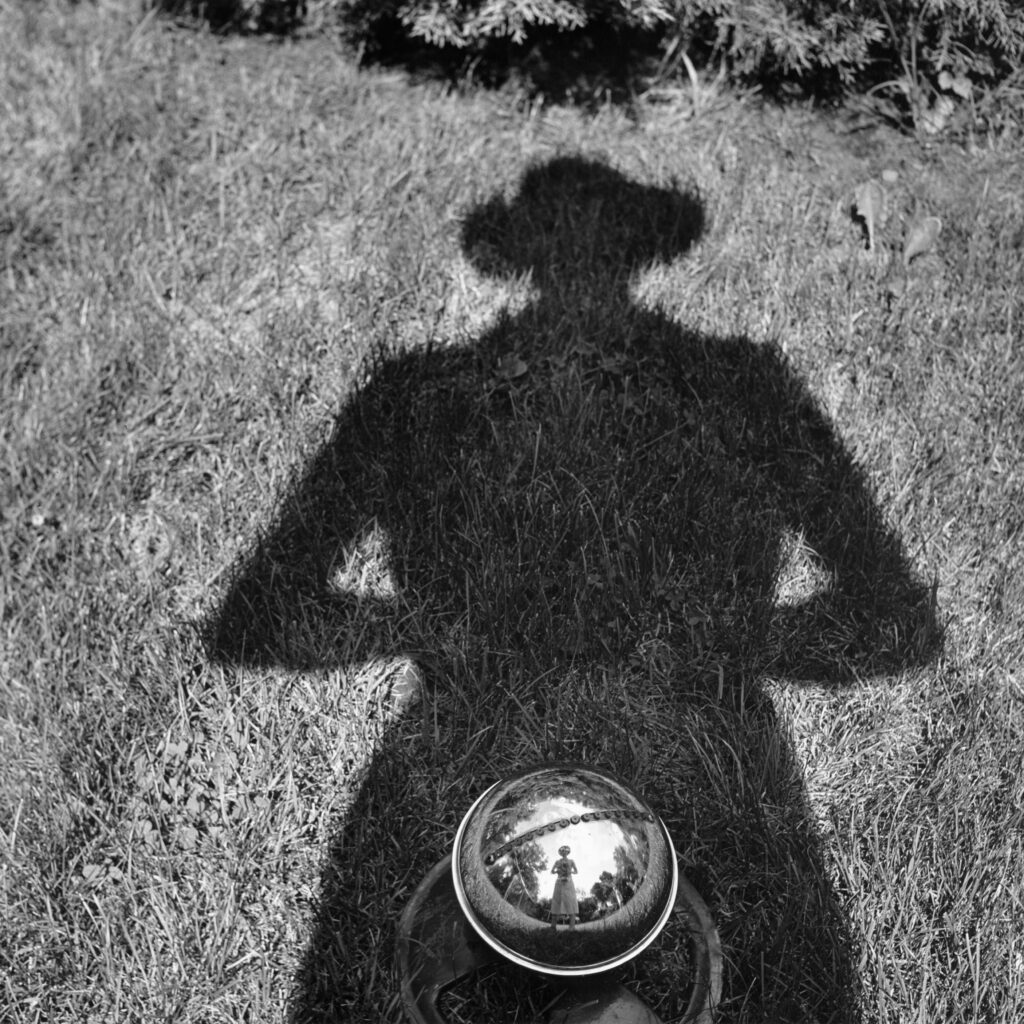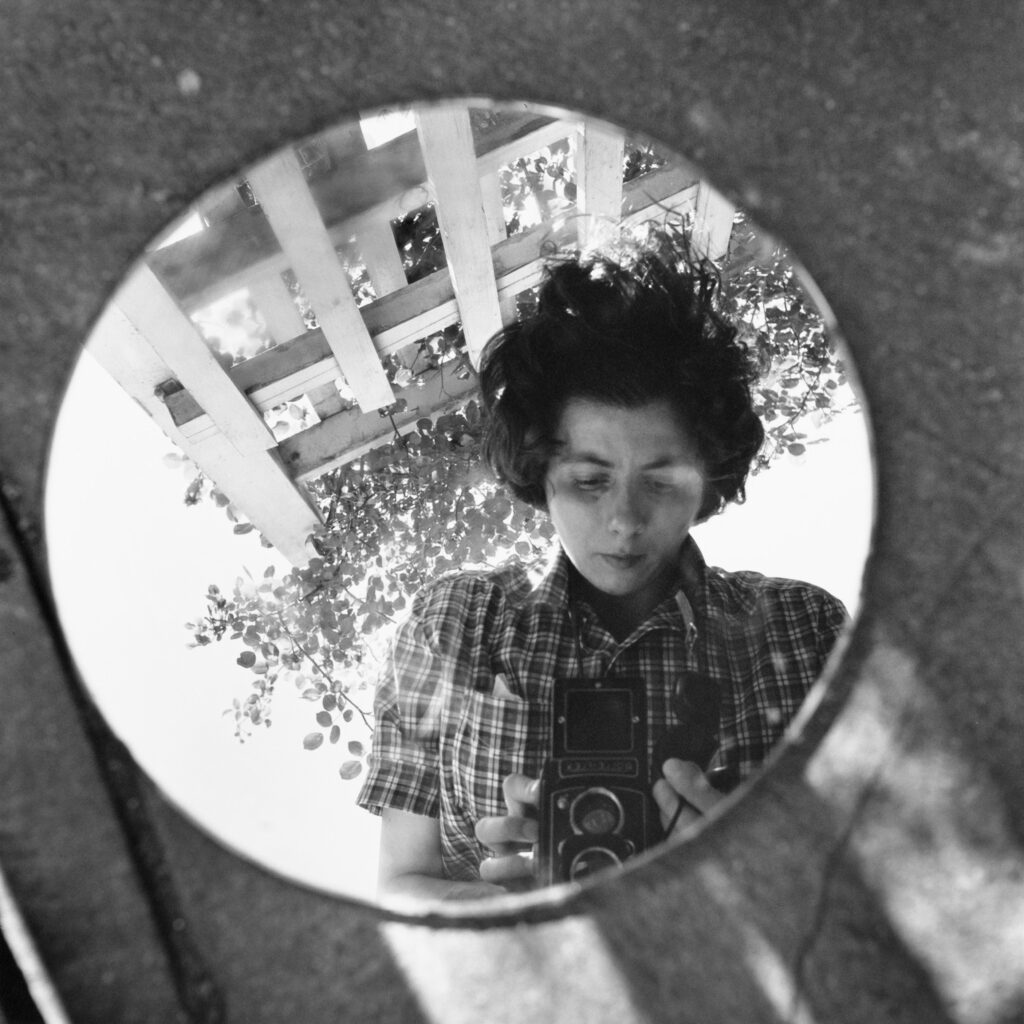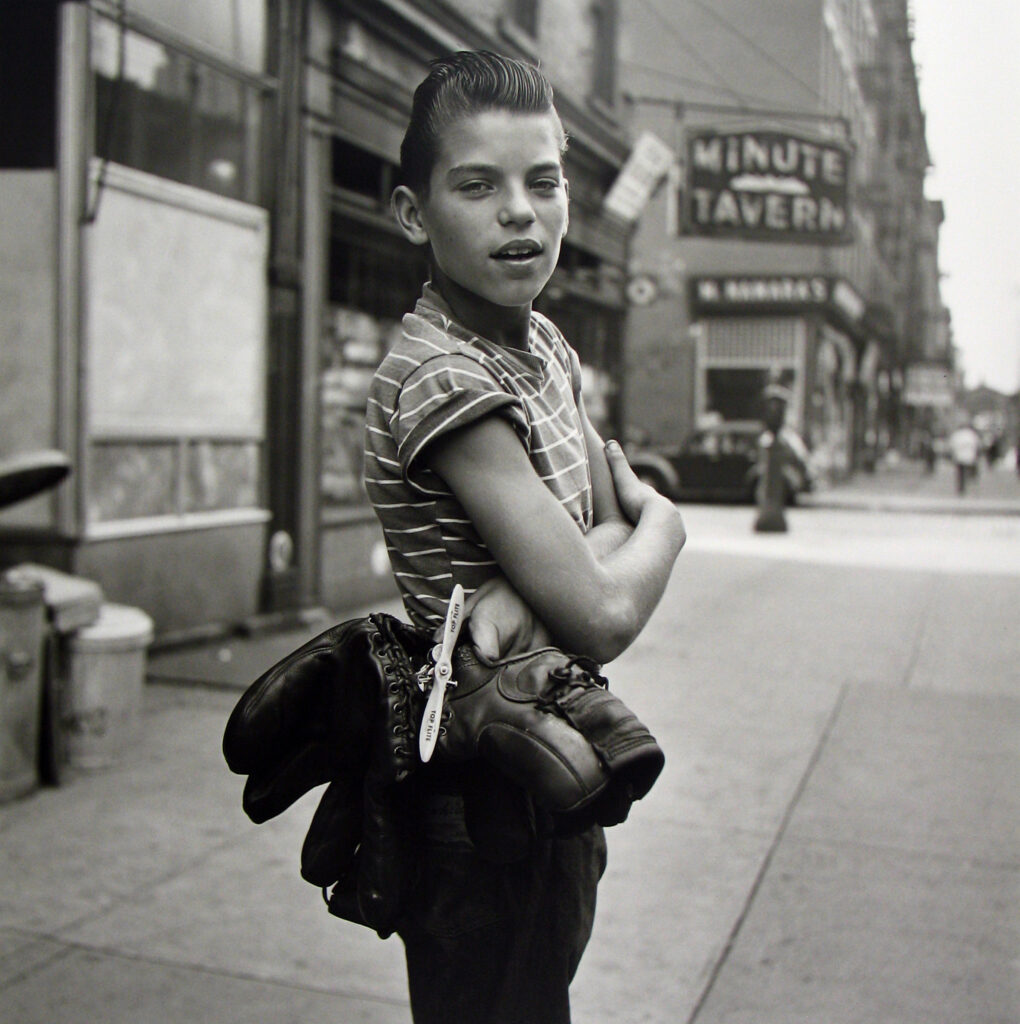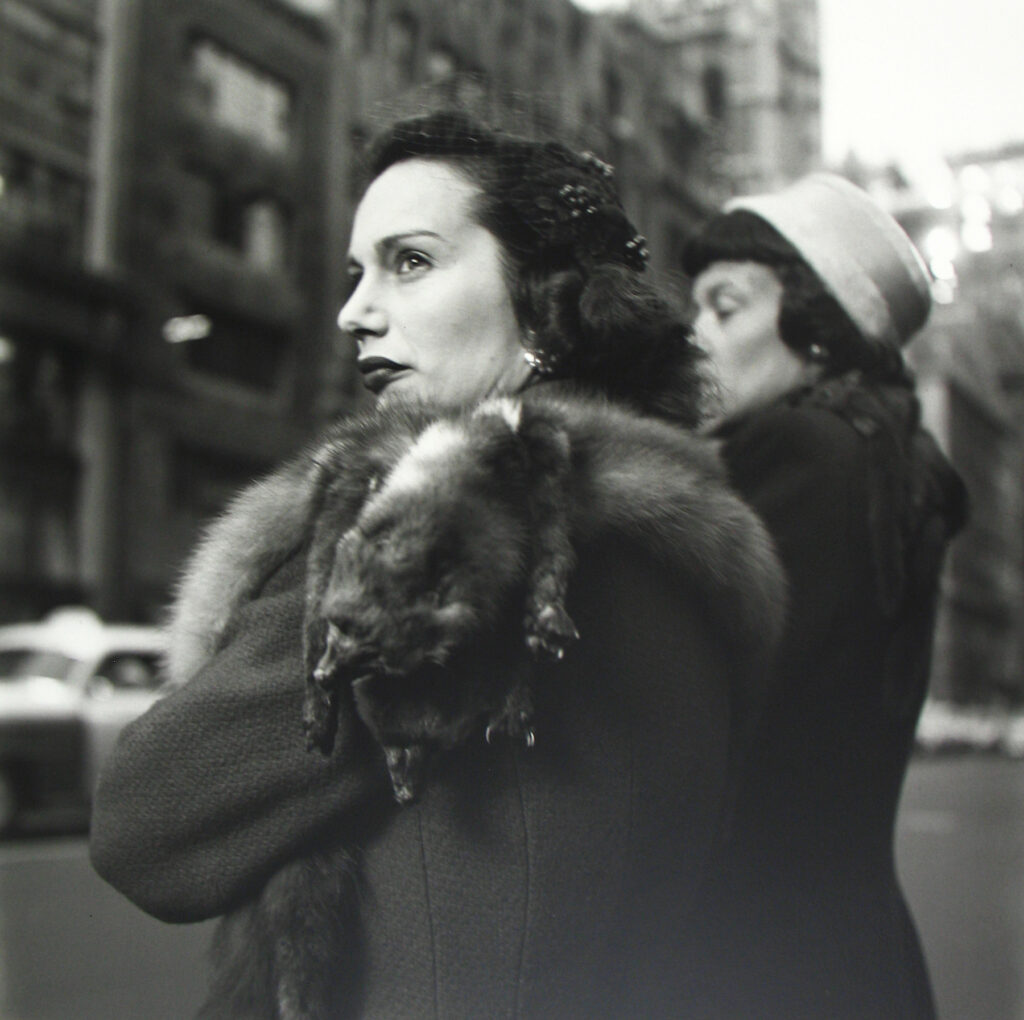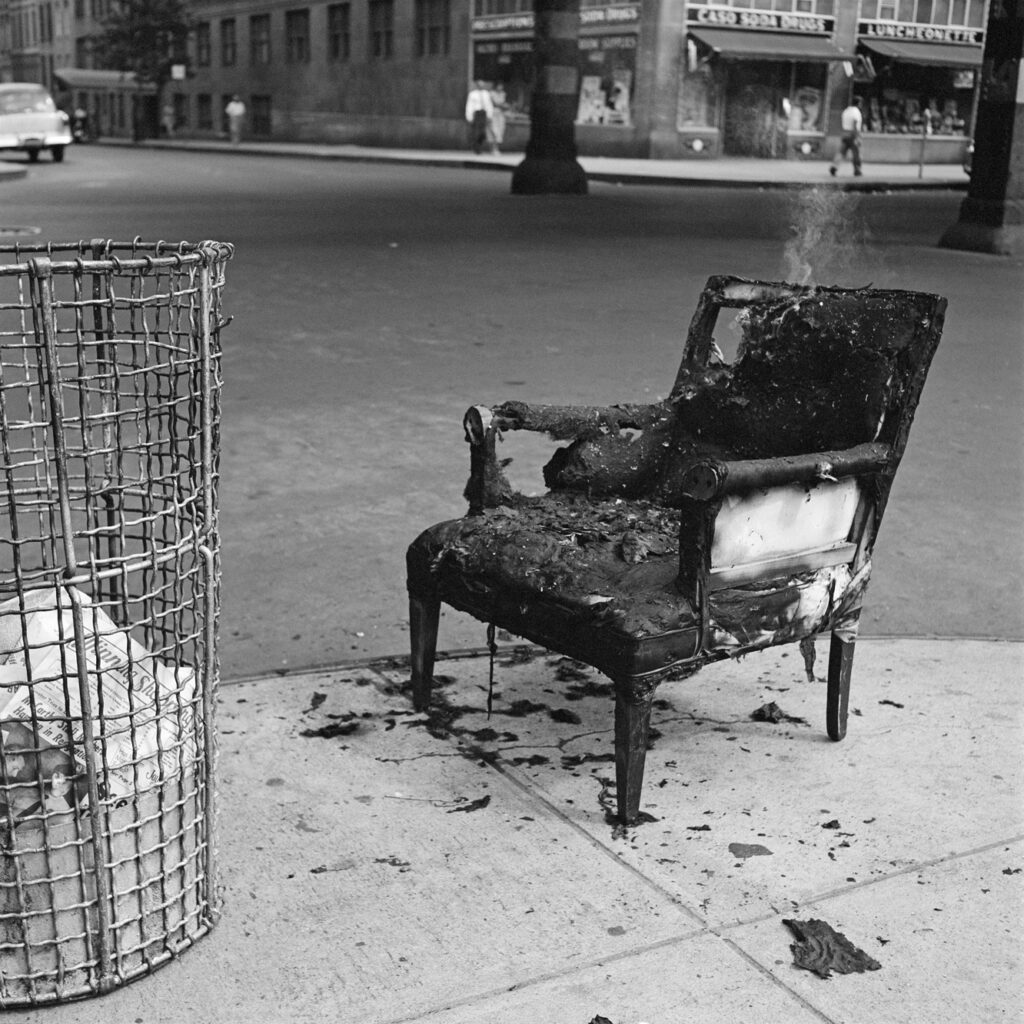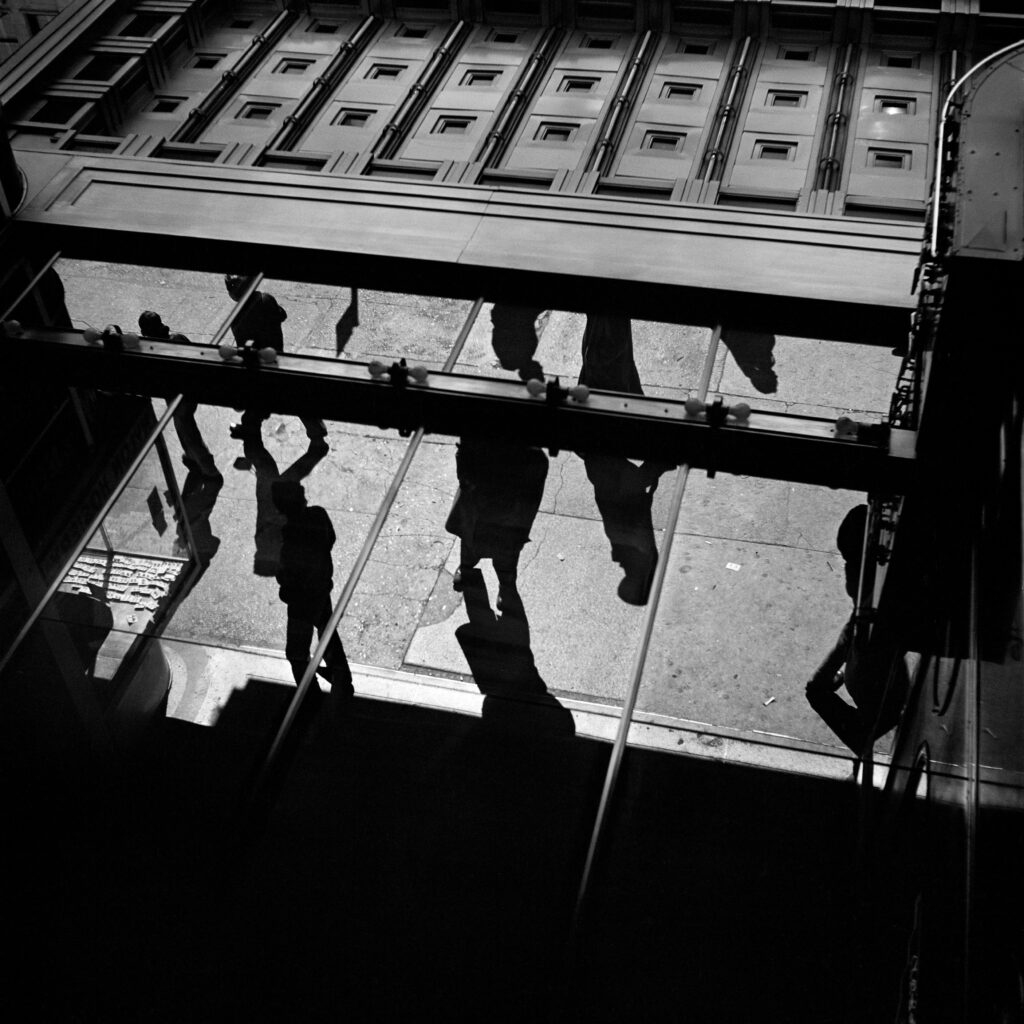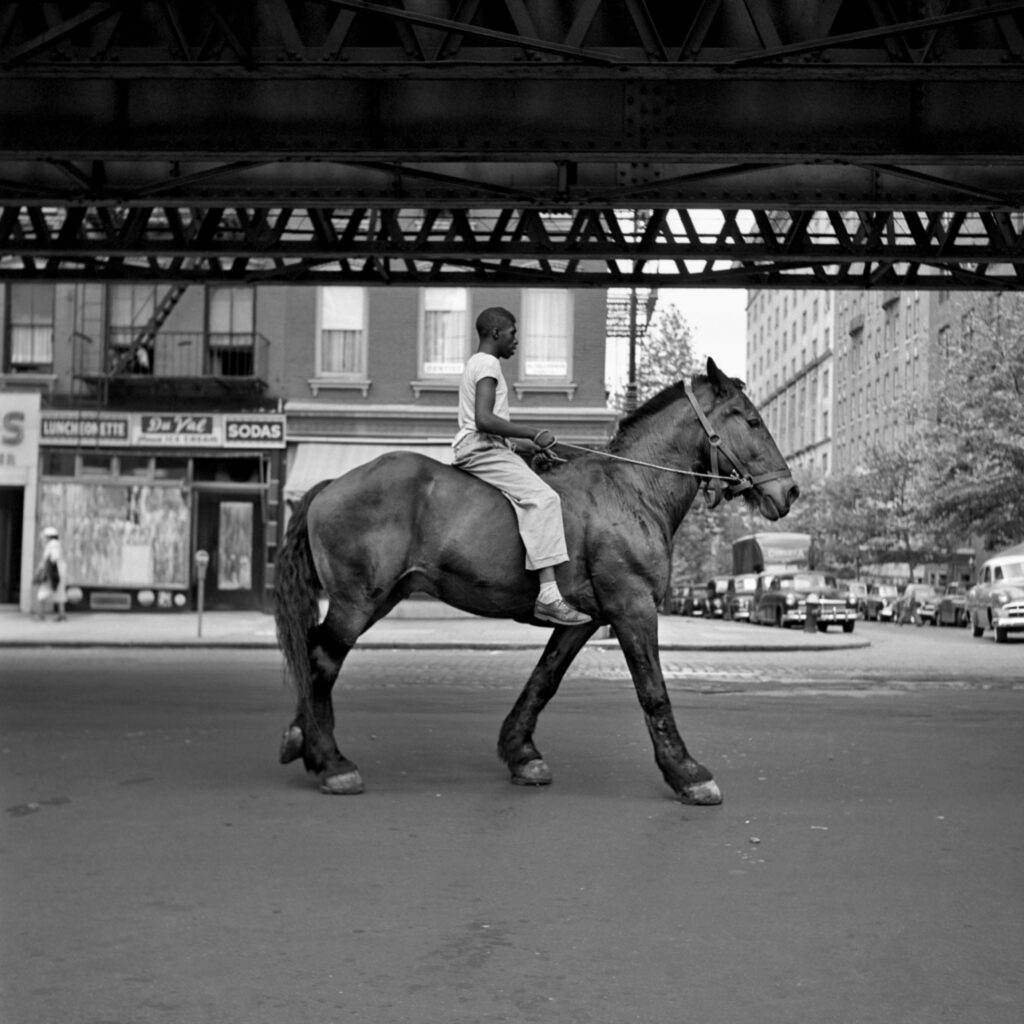 Vivian Maier: Anthology
Hundred Heroines volunteer Paula Vellet shares her experience of visiting a landmark exhibition of works by enigmatic street photographer Vivian Maier
I knew the story of the reportedly 'odd' nanny who took pictures in the streets of '50s to '70s New York and Chicago and hoarded them away. I had seen the documentaries – Finding Vivian Maier (2013), and the BBC Imagine series Vivian Maier: Who took nanny's pictures? (2013) – both telling the incredible tale of the secretive street photographer who produced more than 100,000 photographic images, Rolleiflex camera hanging around her neck, often accompanied by the children she cared for. 
Undiscovered until after her death, the archive of Vivian Maier (1926 – 2009) sold in 2007 in an obscure Chicago auction. After a process of archival assemblage, it is now being exhibited for the first time publicly in the UK.
On entering MK Gallery, you step into Vivian's world; glimpsing her streets, her charges, her self-portraits, moving from black and white Rolleiflex exposures to colour Leica work. You are immersed in her America, from the 1950s through to the 1970s. 
Displayed alongside her photographs are comments from contemporary photographers. Their insights complement the extensive biographical details accompanying the photo captions. At the heart of the show, amongst her portraits of children, is a wonderful sound recording of her interrogating her charges. It imbues the space with her personality – her brusque, inquisitive, impulsive mind. And further in, you can peer down into a Rolleiflex to see the world from her outsider's viewpoint.
What is clear is that she had the eye, the framing, the timing, and the sense of irony of a great street photographer; her photographs of children are reminiscent of those of Helen Levitt, her street portraits as quirky and powerful as that of Lisette Model and Diane Arbus. Her timing was impeccable, often clicking the shutter at the moment of being seen. Which begs the question: why did she photograph so compulsively – often risking herself and her charges to do so – in insalubrious and dangerous places, to then spend all her money on storage and hiding her work away? 
She was socially awkward, with no close relationships. She photographed couples (Photo: New York, July 27, 1954), families (Photo: September 18, 1962), people without homes, a smouldering chair – with a fantastically observant gaze. She peered at sleeping people in cars, on buses and trains and ferries, capturing intimate moments with apparently no sense of invading their personal space. 
She often incorporated words and newspapers, especially as she became politically aware in the late 60s and 70s, and moved away from the fantasy of the movies towards the destabilising possibilities of assassination and impeachment. One of my favourite photographs is the dozing newspaper kiosk man, framed above the headline 'Terror'.
I also love her late colour abstract photos – taken with a Leica boldly to her eye – of her shadow against green grass and yellow daisies (1975); of three people in yellow on a summer street (August 1976); and a red leather car seat, replete with flowers peaking up like passengers in a convertible (Chicago, June 1978).
Her self portraits hold a key.  She insinuates herself in incongruous locations – with ornate furniture, in shop windows, peeking over a frame, reflected in a mirror or window. Like in the undated photograph taken in a car wing mirror with her charges, or her August 1977 self portrait – her reflection in a frame with Marilyn Monroe, in a row of Hollywood stars. These reveal her anonymity at the same time as her desire to be seen. 
Often we only see Vivian's shadow, such as in her 1978 Self portrait. Her photography was an observational diary, an ongoing conversation with her invisible self; a way of ordering and controlling her environment. She often dated her work, so you can plot her wanderings and interactions or follow the sequence of the twelve Rolleiflex snapshots on her contact sheets.  
The detailed biographical information accompanying the exhibition tells of abrupt departures, ruptures, and altercations that leave us wondering what prompted her obsessive privacy and sad decline. The final, last photo of the exhibition is poignant – a staged assemblage from 1986; her uniform disguise, discarded and empty.
This exhibition is an opportunity to see the intriguing observational work which this gifted street photographer was perhaps not able to share in her lifetime. Thanks to collector John Maloof and Howard Greenberg Gallery for creating her collection archive, and MK Gallery for the sensitive, informative curation by Anne Morin, we can see it now. It is a piece of theatre, and a must-see.
Vivian Maier: Anthology is on display at MK Gallery, Milton Keynes until 25th September 2022.