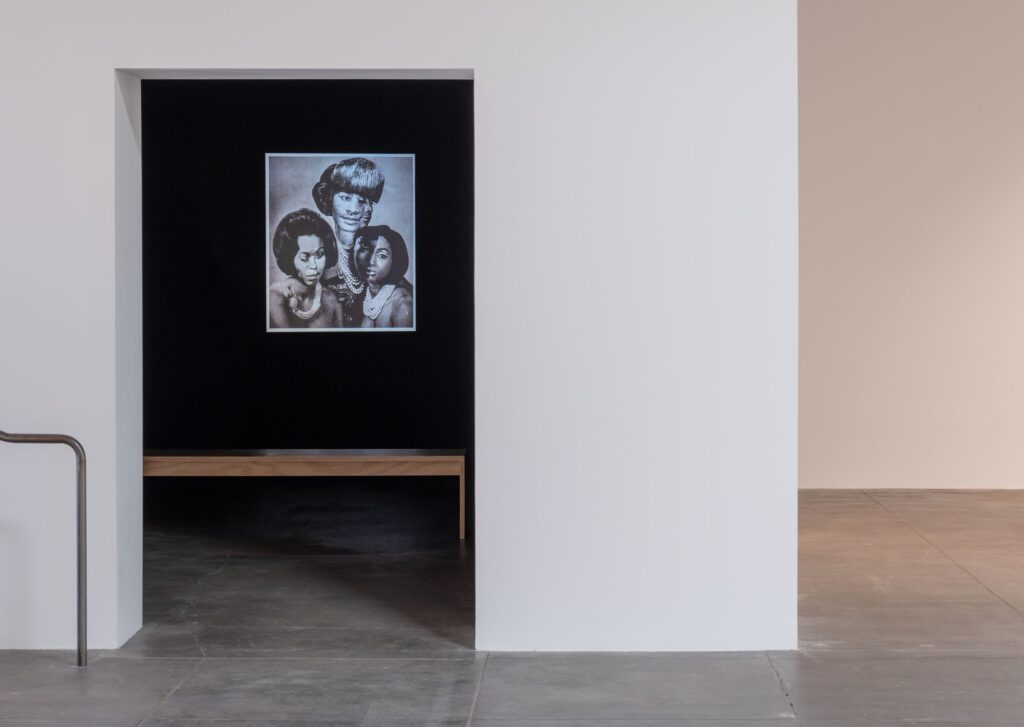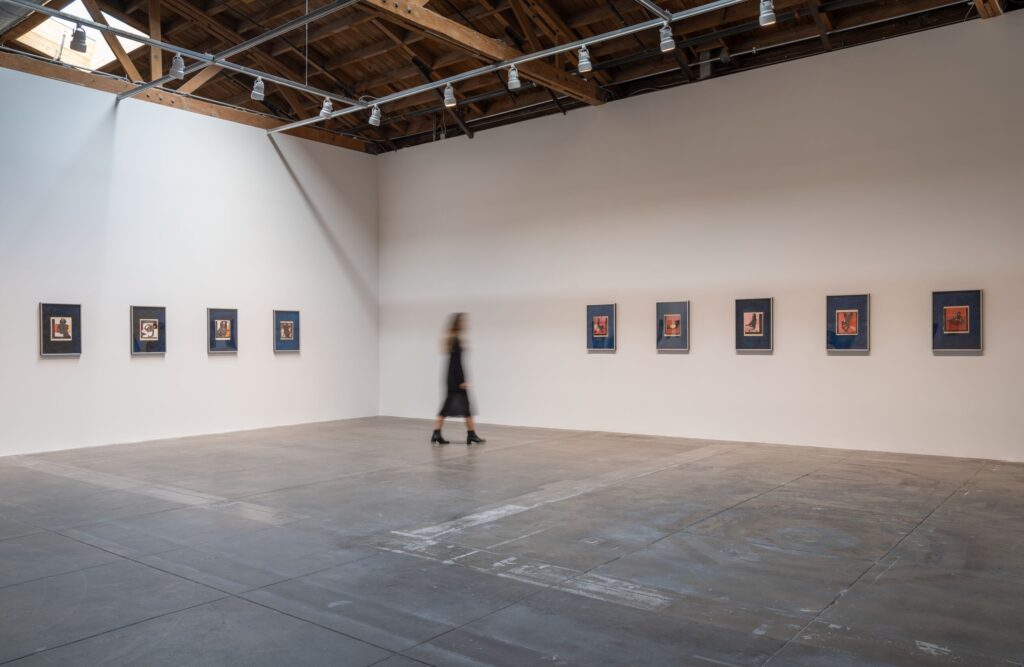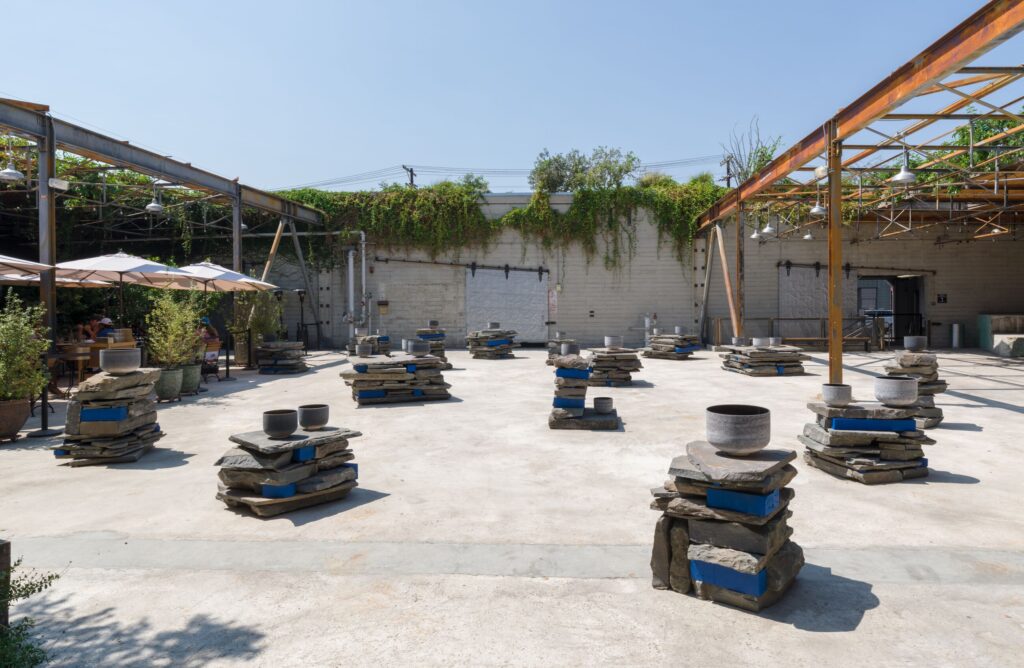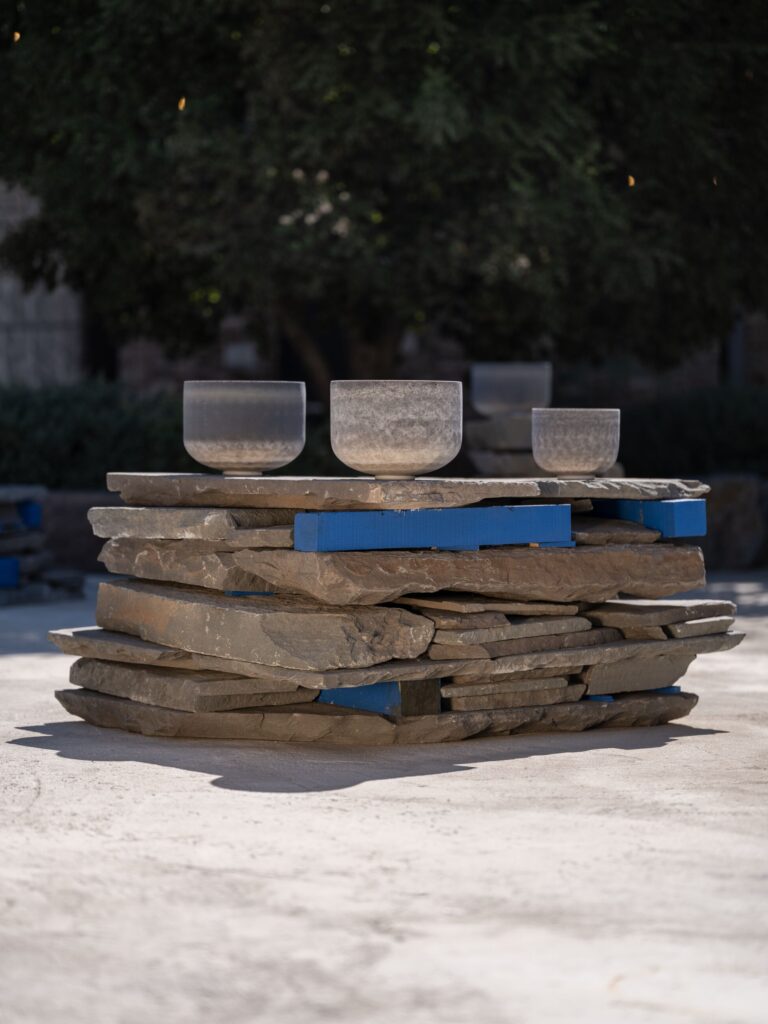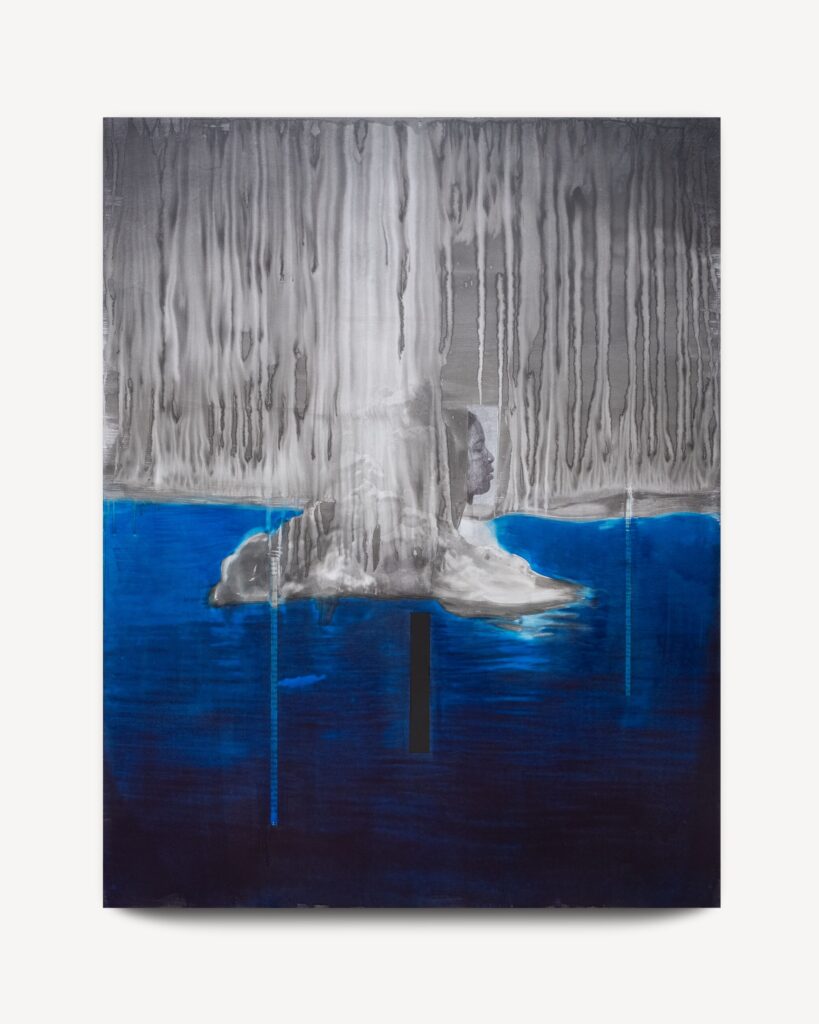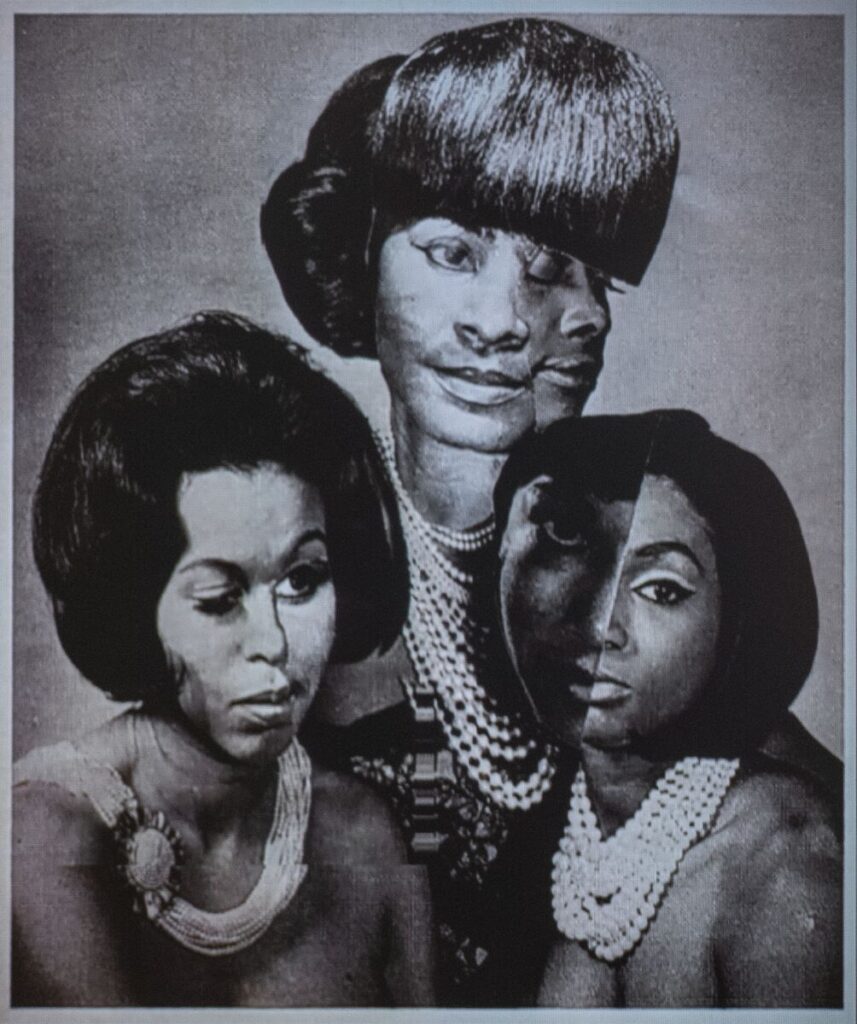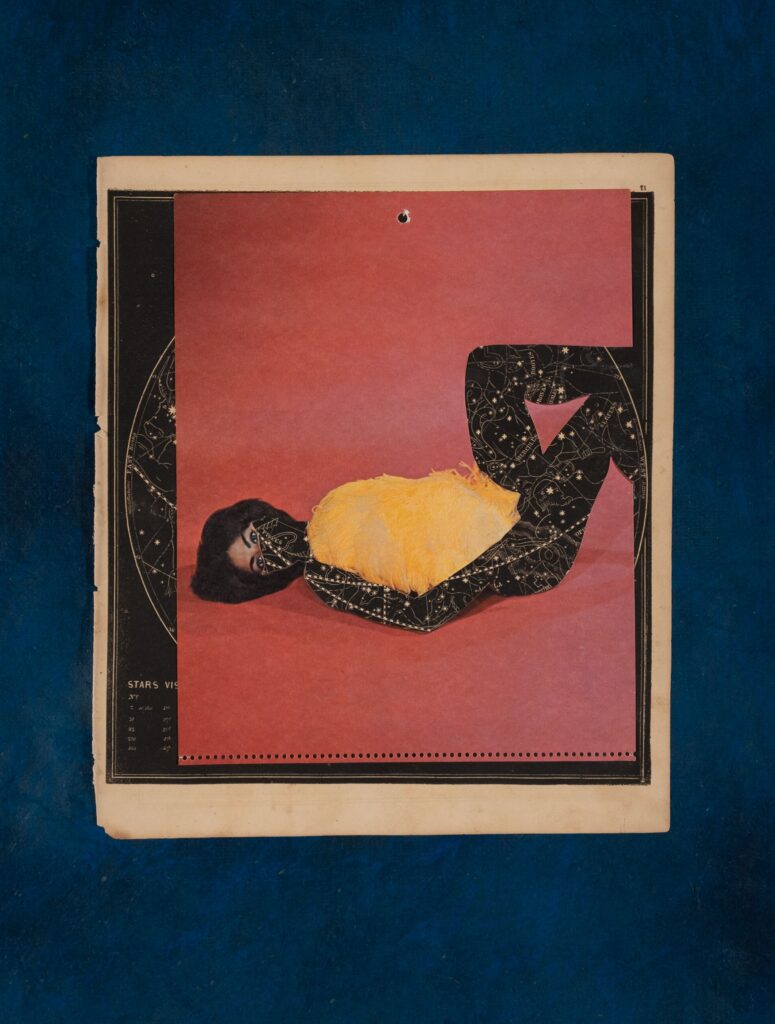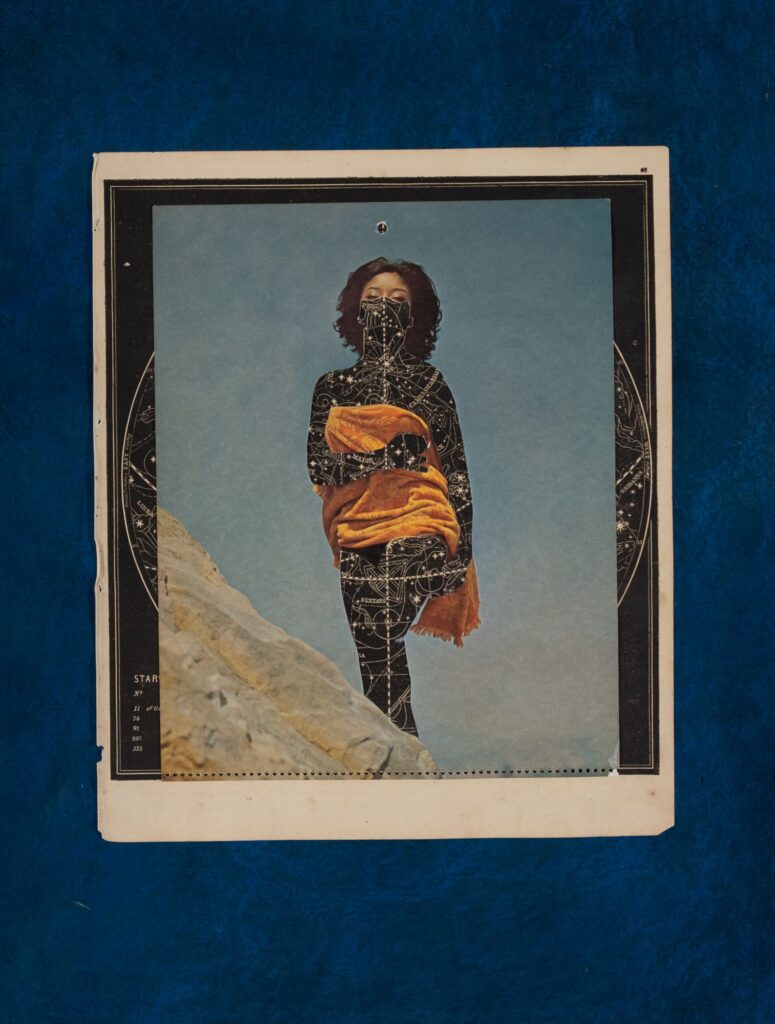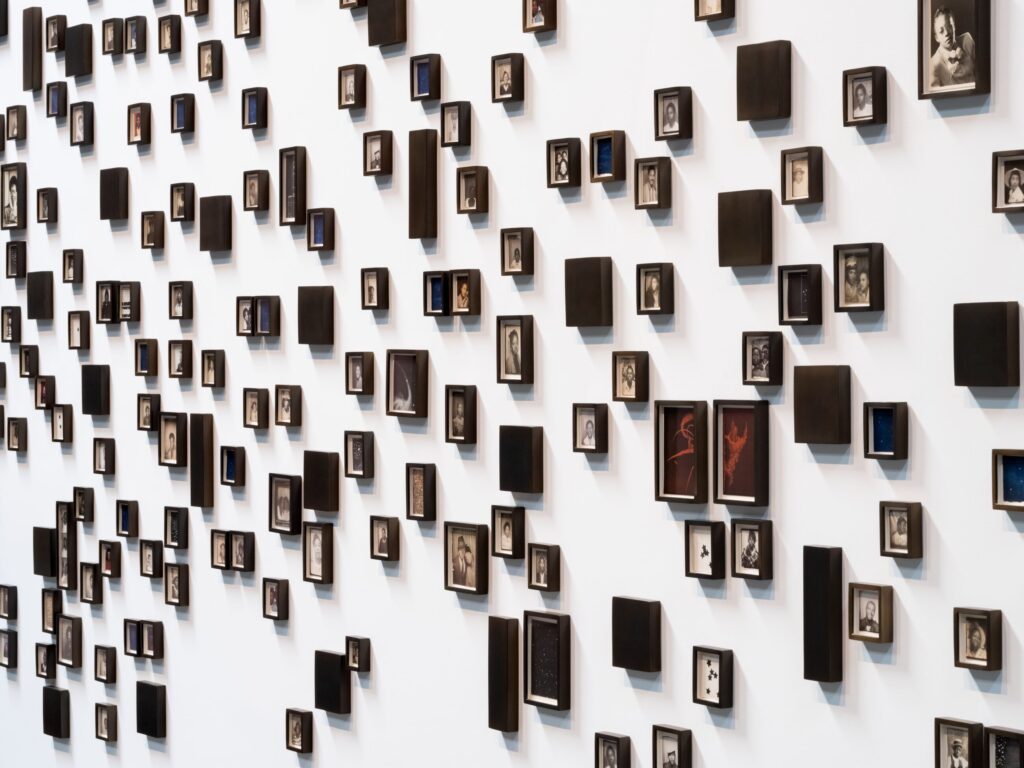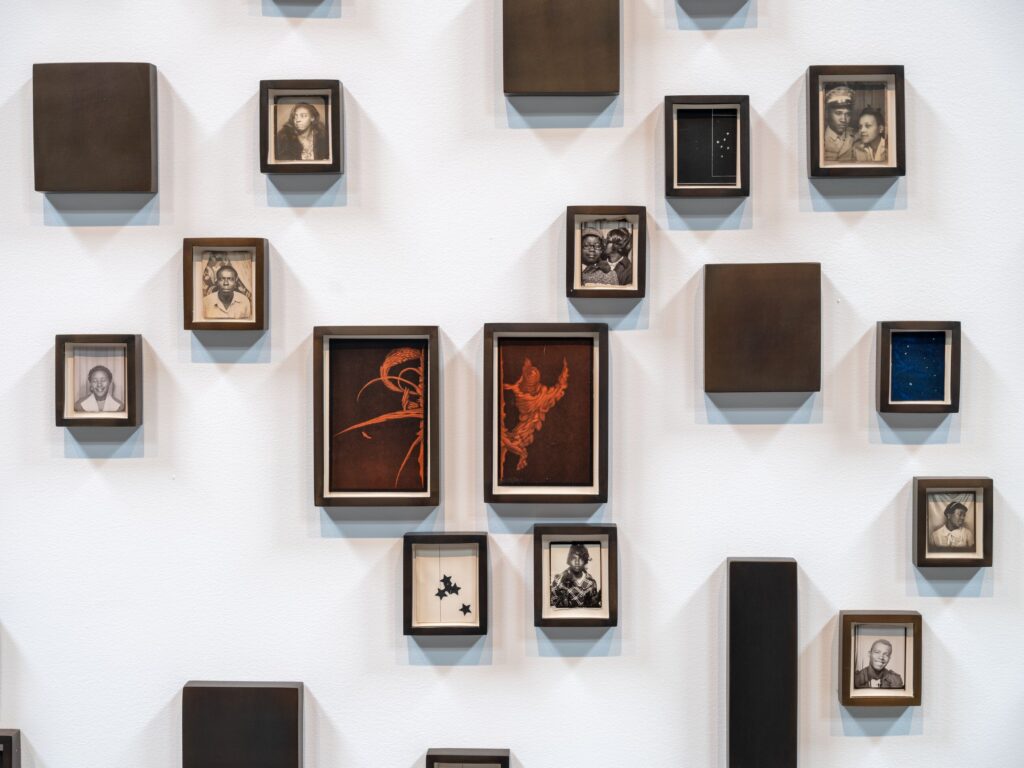 One of America's leading women in photography creates new work for her solo show held at Hauser & Wirth, Los Angeles, on view until Jan 9 2022
Expanding her critically admired Ice series, Simpson's new paintings allure viewers with layers of paradoxes, threading dichotomies of figuration and abstraction, past and present, destruction and creation. Collages on view continue the artist's ongoing exploration of the medium through her appropriation and reimagining of imagery from vintage issues of Ebony and Jet magazines, which have been integral sources for Simpson over the last decade. The new works on view reveal the ways in which Simpson's multidisciplinary, multivalent practice uniquely deploys metaphor, metonymy, and formal prowess to offer a powerful response to the daily experience of American life now.
Displayed across both the gallery's spaces and in the outdoor courtyard, Lorna Simpson's multi-media work includes sculpture, collage, photography and painting.
Boasting recent and never-seen-before work created over the last year, Lorna expands on her visual commentary on race, nature, identity and gender by juxtaposing original and found imagery.
Celestial maps are combined with models cut out of magazines and over 200 prints on wooden blocks are scattered across the blank wall, Lorna Simpson seems to be inviting the viewer to pause and think outside themselves.
As the viewer moves into the open-air court-yard they are greeted with 15 stacks of stones with obsidian singing bowls placed on top. These tools of spirituality made out of volcanic glass are recognised for their grounding properties and aim to engage the user with the planet.
The vast imagery displayed at Everrrything invites questioning and new ways of thinking. Created in an isolated time, Lorna Simpson not only pushes for outer space but also understands the need to feel present and connected.
Lorna Simpson. Everrrything is on view at Hauser & Wirth Los Angeles until January 9 2022.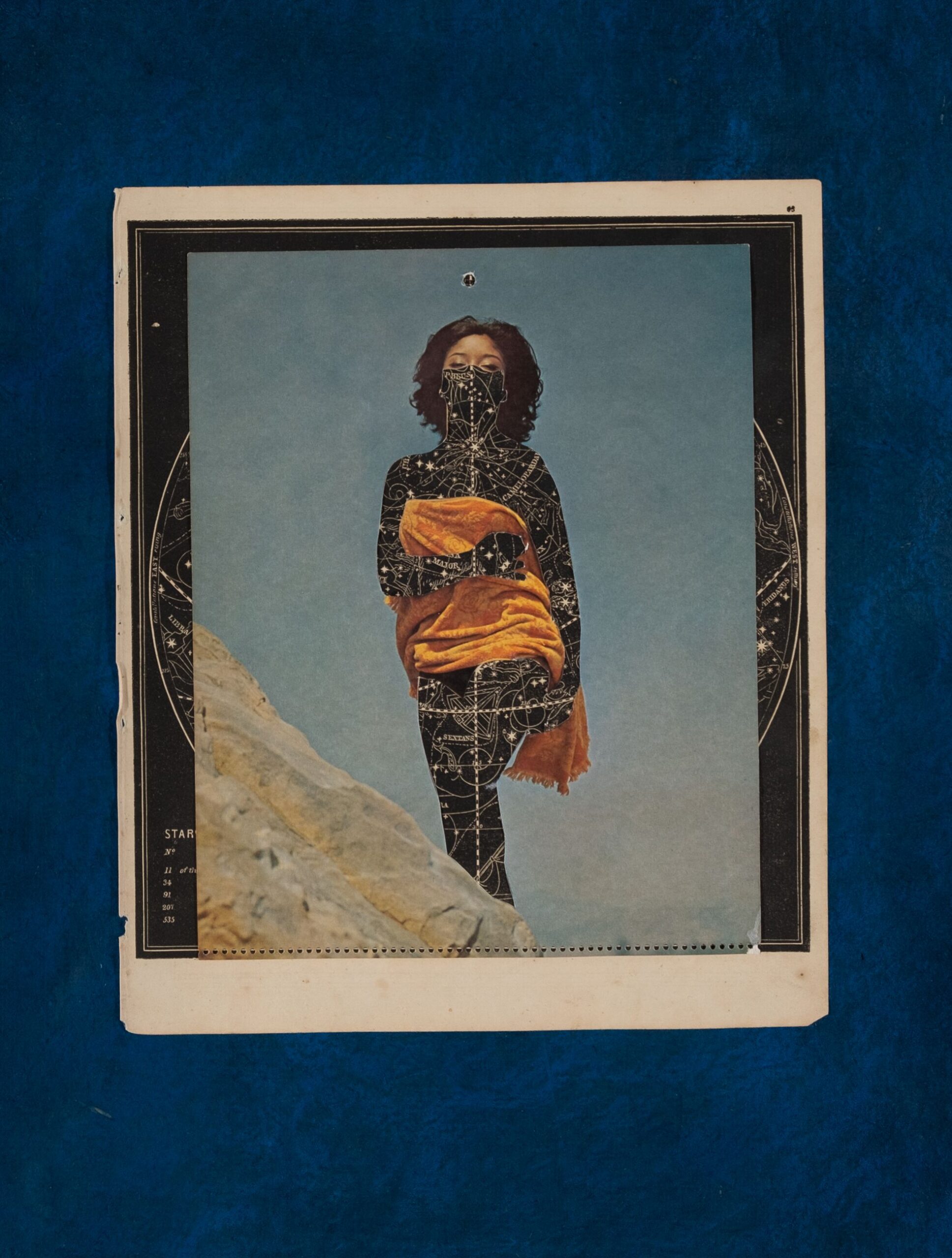 Stars from Dusk to Dawn (Detail), 2021 Collage and pastel on handmade paper, 3 parts © Lorna Simpson Courtesy the artist and Hauser & Wirth