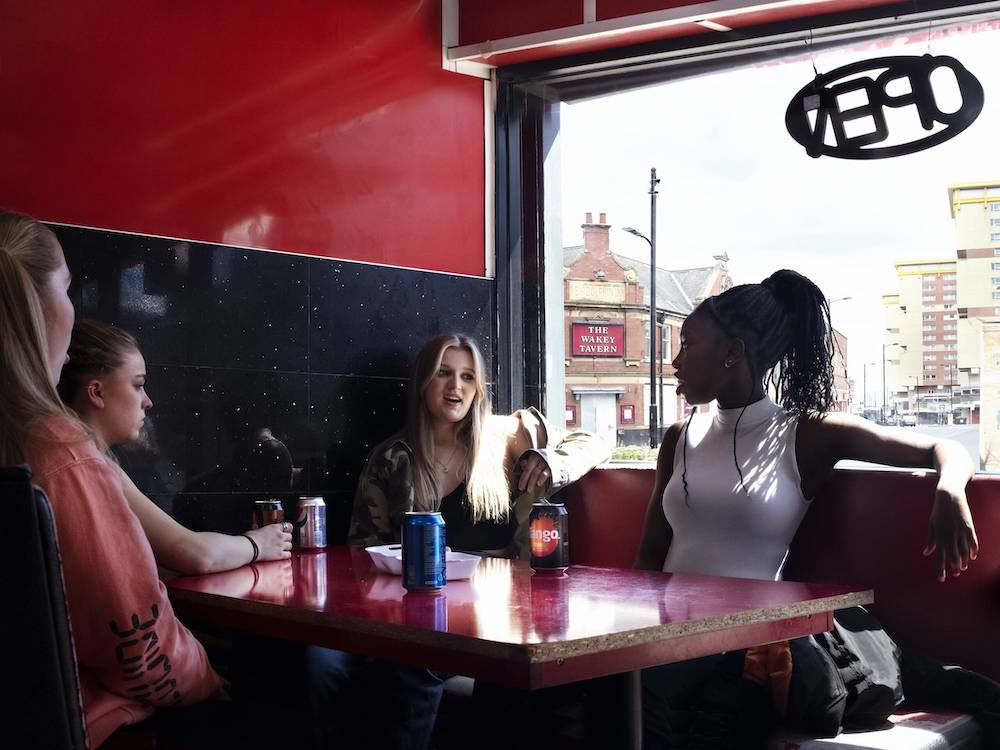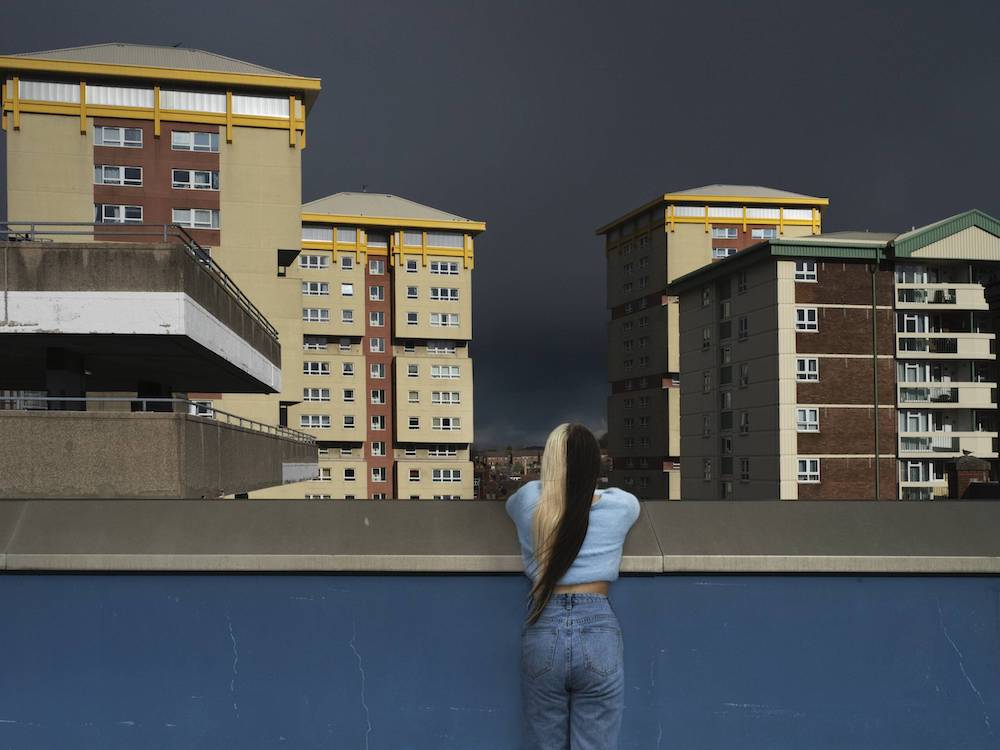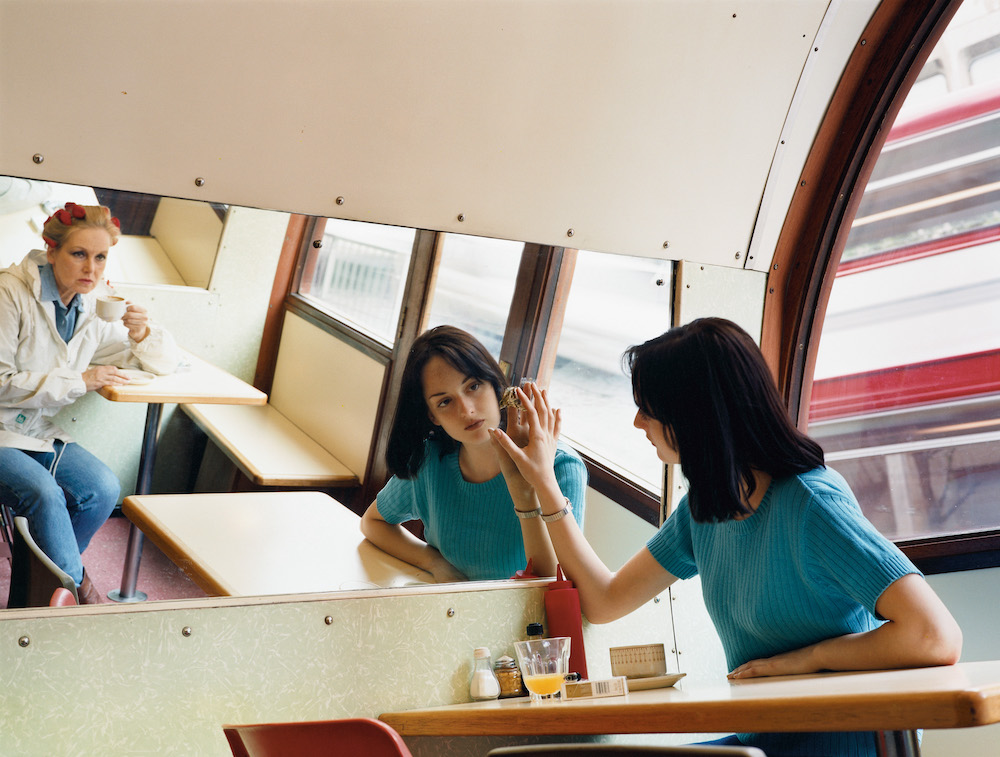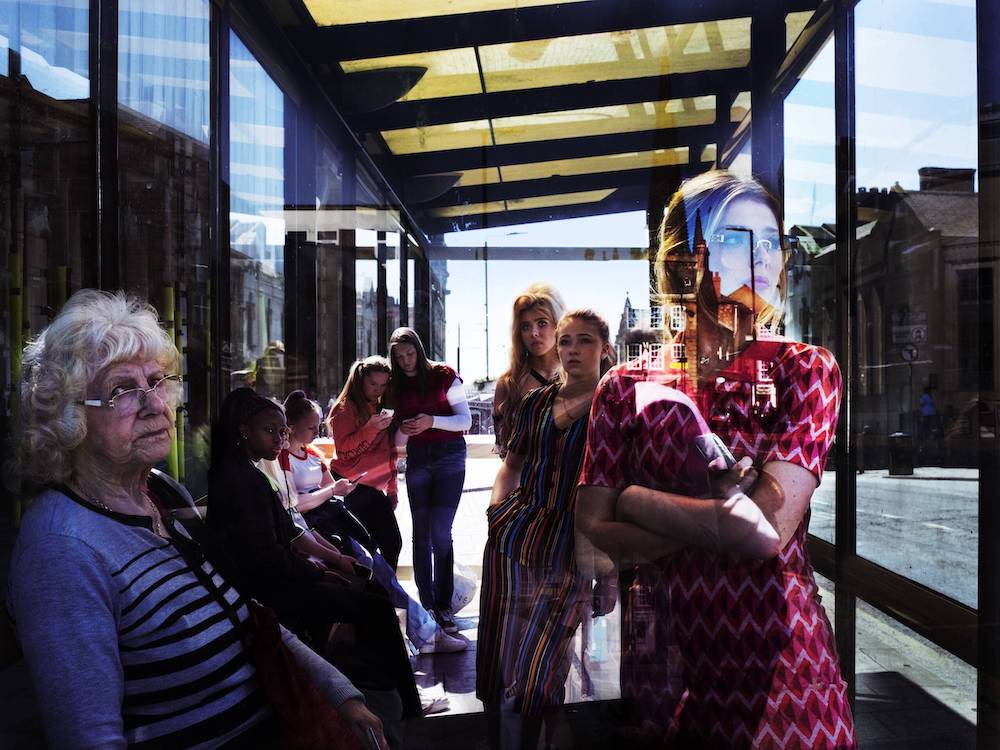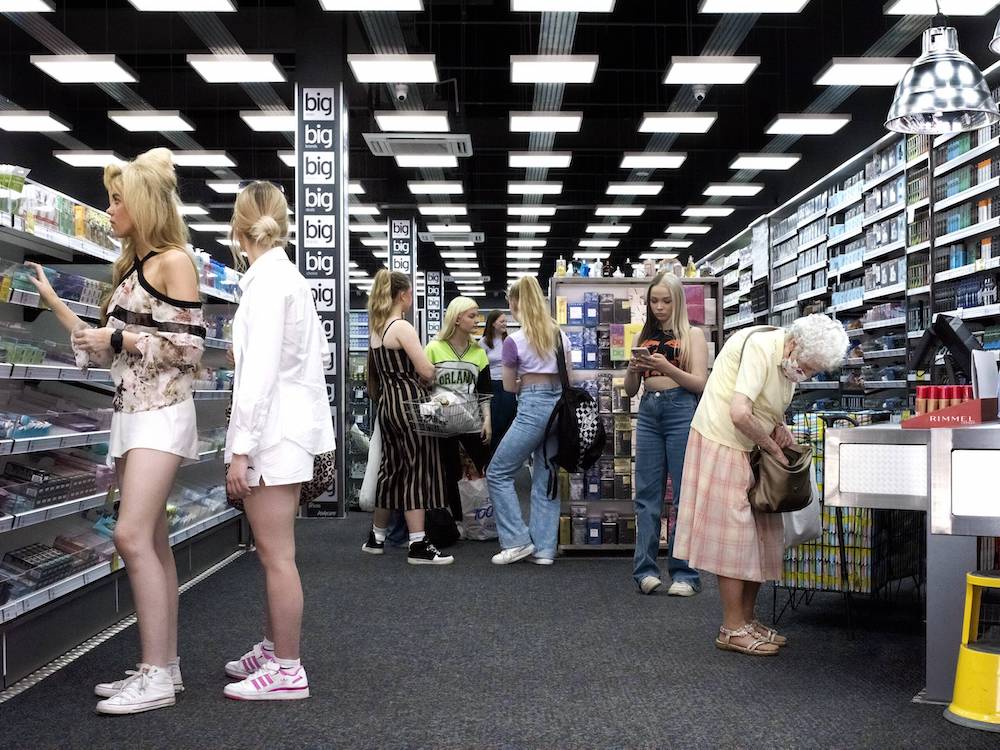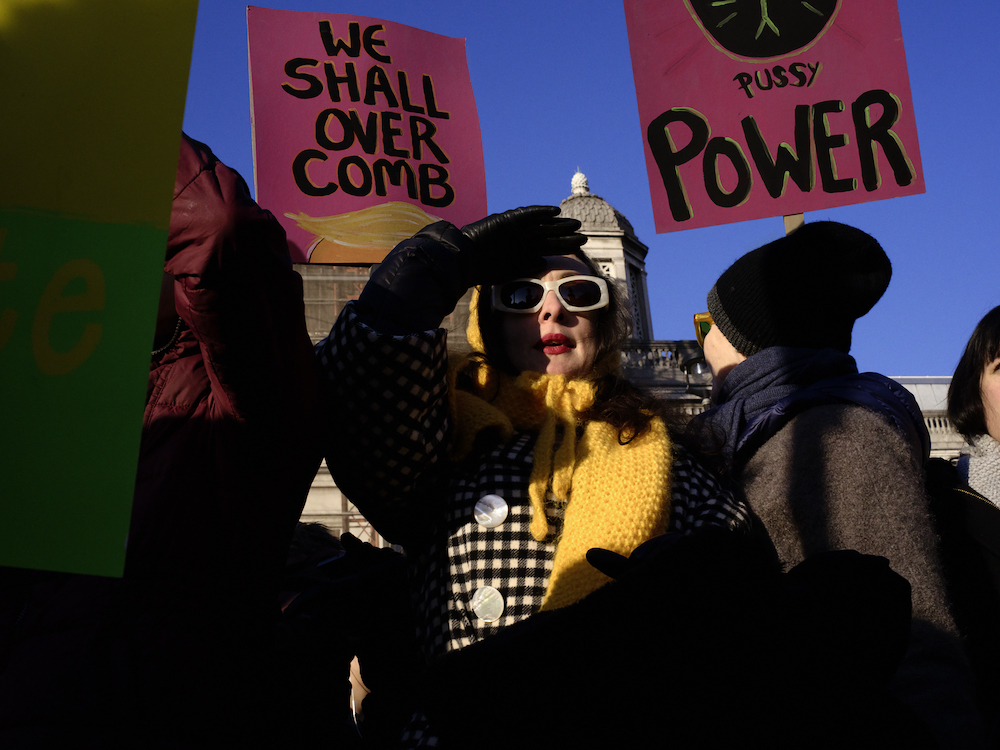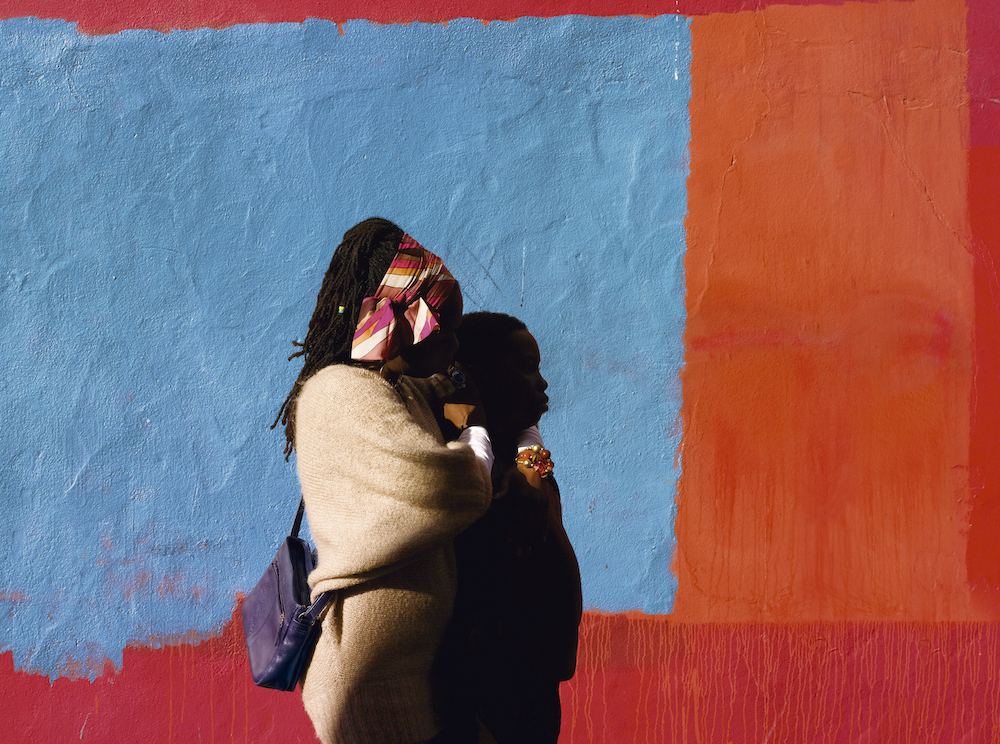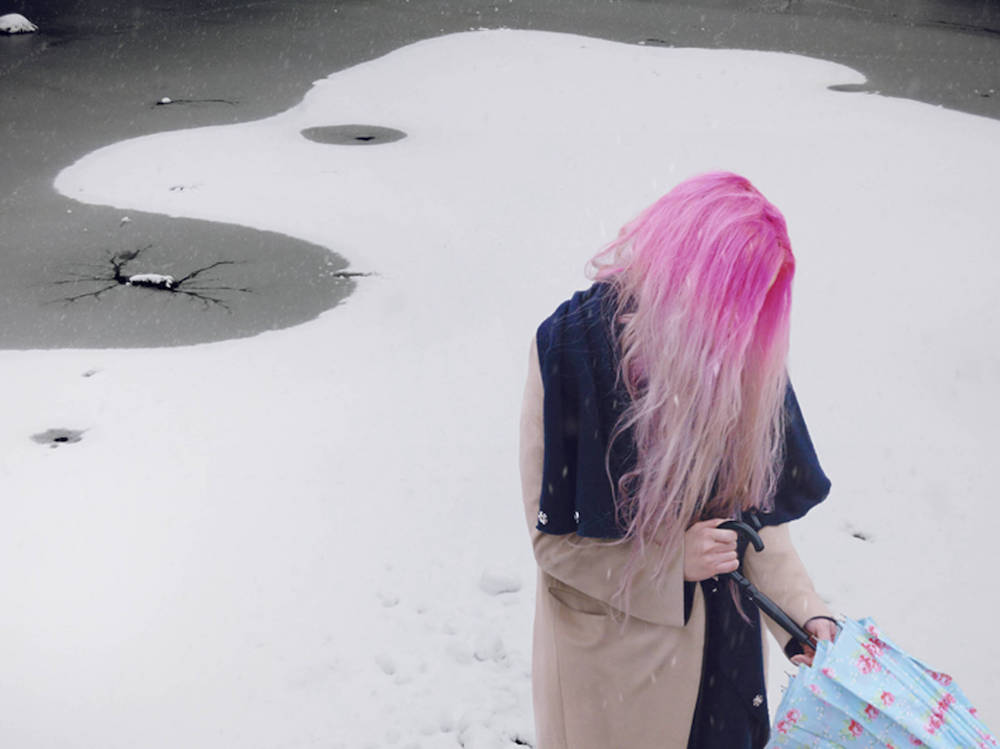 In Real Life: Hannah Starkey explores contemporary womanhood
The first major survey of British photographer Hannah Starkey is now on display at The Hepworth Wakefield.
It is May, 1997; two women are seated in a café. One reaches contemplatively towards a nearby mirror; on closer inspection, we notice the moth she holds against the glass. Appearing only via her own reflection, the other woman looks on, her teacup held halfway to her lips.
Within the tableaux of this apparently candid moment, the stories of these two individuals coalesce into ambiguity. In fact, the image has been staged; orchestrated by the celebrated photographer Hannah Starkey as part of her degree show. 
By her own volition, this photograph is the first image Hannah made when 'thinking about how to represent women in photography'. Since then, she has spent the last 25 years of her career exploring the theme, creating an oeuvre replete with cinematic portraits; powerful observations of everyday life; and collaborative projects with young women and non-binary artists.
"This image taught me, in photography, you don't need to sensationalise everything", says Hannah. "The quiet moments, the everyday and the fleeting resonate because of their familiarity […] All the images I've continued to make throughout my career came from this first work."
Rooted in the genesis of her practice, Hannah's meticulously choreographed photographs initiate spaces of dignity and agency. Frequently, lone women occupy the frame; Hannah comments that critics have referred to these subjects as isolated, lonely, even bored. She challenges this assumption; "I thought, can a woman not be deep in her own thoughts in a moment of solitude?"
Each portrait rejects such stereotypes, situating the subjects with an aura of heroism. However, Hannah does not seek to tell individual stories. In her staged works, each woman is emblematic of multiple women's experiences. "My images are not necessarily about the woman in the picture", she says. "They're about the character or the experience that she represents. They're icons rather than individual life stories."
Currently on display at The Hepworth Wakefield, In Real Life provides an arresting walkthrough of Hannah's career to date. As her practice moves from cinematic diorama into documentary photography, Hannah bears witness to the influential presence of women in cities. On public display for the first time are photographs captured during recent events including the 2017 Women's March and 2020 Black Lives Matter protests in London.
In Real Life also features a new series of images taken in collaboration with young people who attend Wakefield's CAPA performing arts college. As part of this project, Hannah worked with a group of early career women and non-binary photographers to consider beauty, community, and belonging in relation to the pervasive influence of social media images.
Hannah has recently described her excitement regarding contemporary conversations about gender. It is a deeply pertinent issue for photographers, which her work squarely addresses; among the ever-increasing proliferation of images, what potential exists in the power of 'women looking at women'? 
Reclaiming photography as a medium of self-representation, collaboration, and solidarity, Hannah solidifies the intrinsic connections between photography and gender equality. "Throughout my career, I've maintained a space to contemplate what photography can do for women. Photography has the power to elicit understanding and empathy. It can educate us to feel a different way", she says.
"It amazes me how an image can be so controlled, abstract or minimal and yet it can still bring a weight of meaning you couldn't convey with words. It's a very immediate level of communication. It's saying "this is my perspective on the world. Is it the same as yours?"
HANNAH STARKEY: IN REAL LIFE is on display at The Hepworth Wakefield until 30th April 2023.