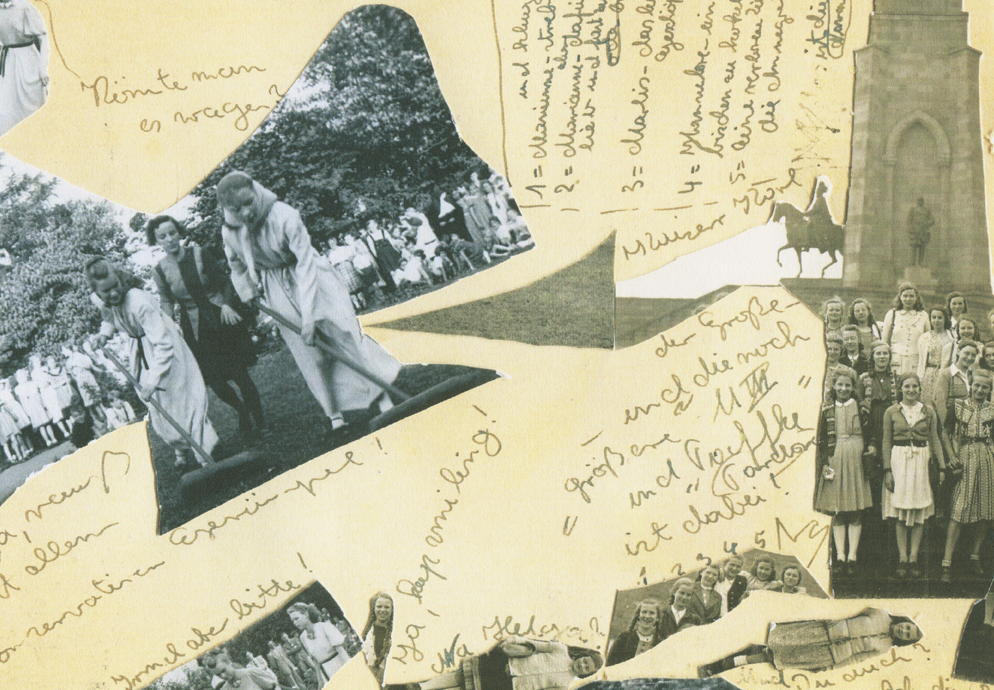 Photomontage by Elisabeth Buchmeyer Lewis © Hundred Heroines
Wednesday 26th – Sunday 30th October
14:00 – 16:00 at the Heroines Quarter in the Eastgate Centre
We're getting creative for half-term!
Every afternoon, from Wednesday to Sunday this week, we're holding creative improvisation sessions for all ages.  Relating to objects in our collection, we have a series of activities including selfies, mask-making, photomontage, painting and colouring in our mascot, Annie (well, a picture of her).  You're welcome to take your art home with you, but if you're happy for us to hold onto it for a week or so, we'd love to exhibit it on the creative canvas.
Sessions are free and materials will be provided, but if you have any photos you want to use, do bring them along.  Just turn up any time between 14:00 and 16:00, find a place to sit and have a go!
NB: Children must be accompanied by an adult.