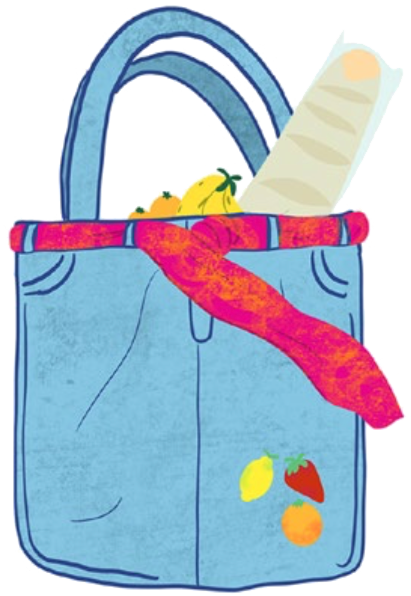 Got some old jeans and a blouse?
Turn them into your new shopping tote!
The image below, by photography student Hedi Neijenhuis, speaks to the issue of plastic waste created by the fruit and vegetable industry. 
Hedi creates an ironic statement by wrapping fruit segments in plastic and sewing a bag from their peels – a cogent reminder that tangerines have their own natural packaging. Her work got us thinking about how we could contribute to the urgent call to use less plastic.
One of our interns, Tamsin McLaughlin, came up with the idea of making a sustainable shopping bag from old clothes. Download the guide and follow the instructions!