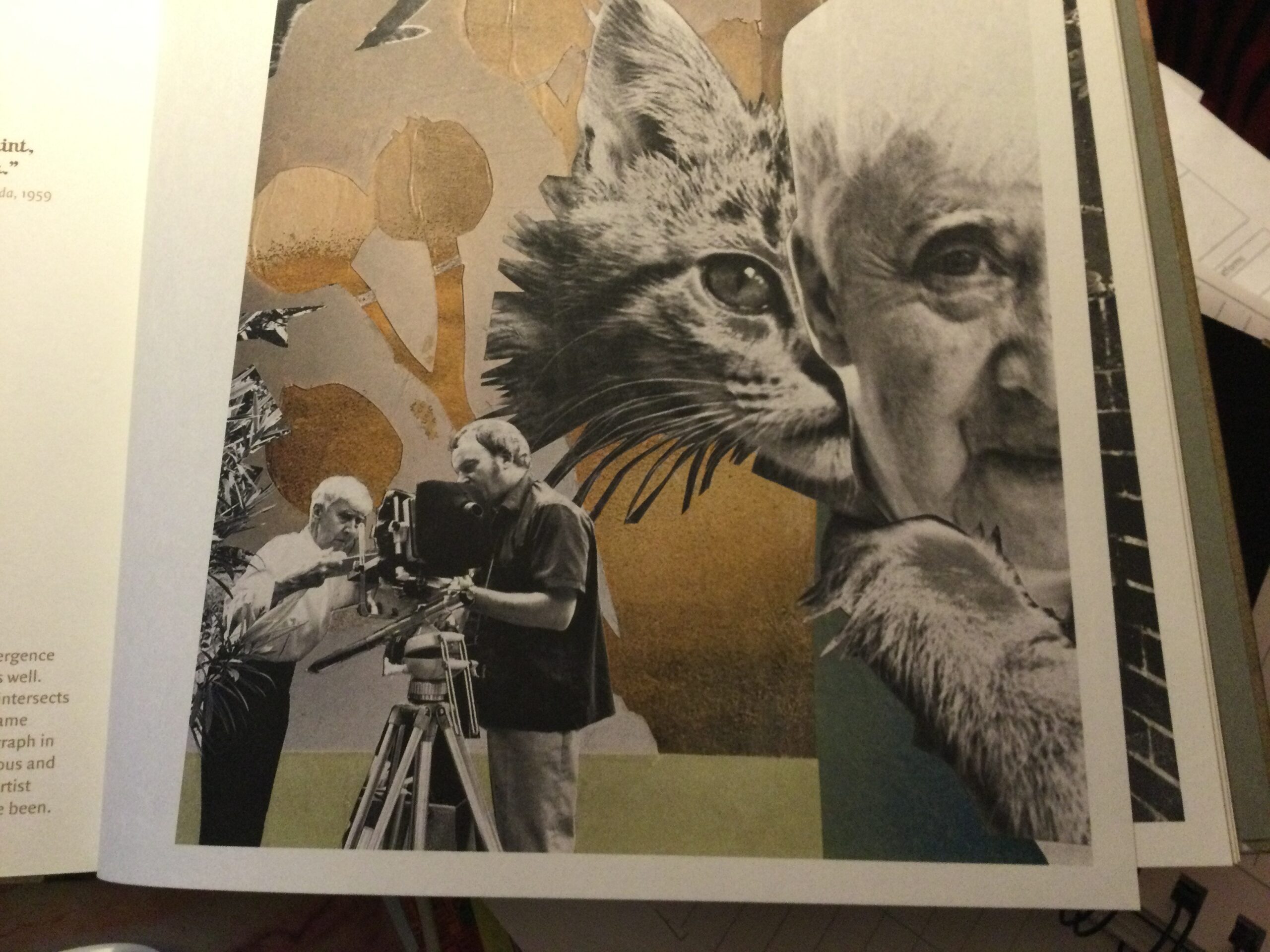 From Hannah Höch Life Portrait: A Collaged Autobiography
It's Caturday!
You Can Never Have Too Many Cats! Cats are glorious creatures — yes, they are independent but they will also love you unconditionally. You just have to know how to treat them right. They say do not rub a cat's belly as it's a vulnerable spot for a cat. Well, I am lucky in that my Lily enjoys belly rubs, while Rosie puts up with it. But I suggest you check with the cat before reaching out for that warm kitty belly!
Did you know that there are many creative people out there who have had cats as pets? Eartha Kitt, Vivien Leigh, Zsa Zsa Gabor and many more artistic women – check out this list of cat loving women from The Cut. Two Historical Heroines who were cat fans were Hannah Höch and Helen Levitt. What is it about cats and creativity I wonder.
Tag us on Twitter if you know the name of Hannah's and Helen's cats!