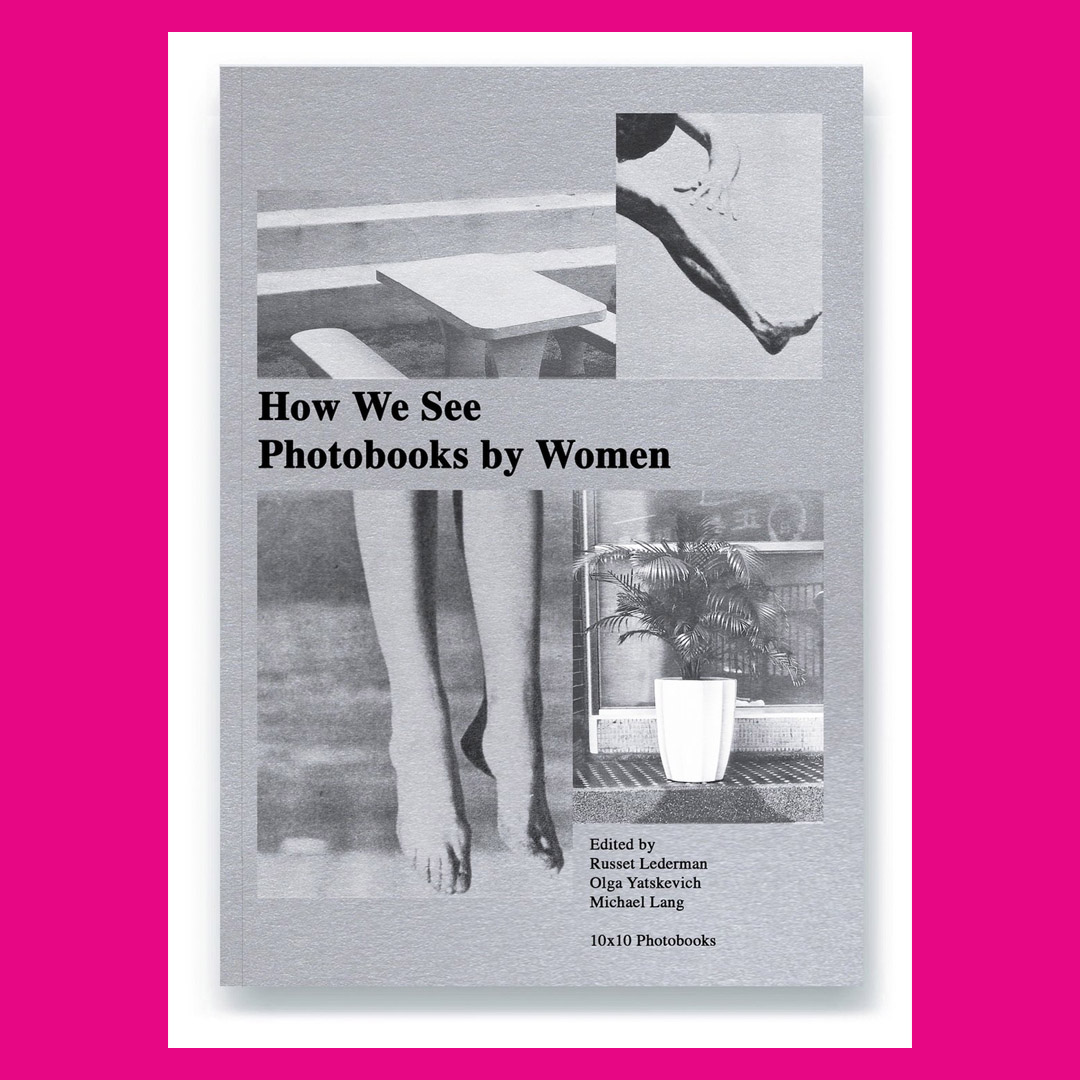 How We See Photobooks by Women
The editors of this stellar photobook companion say: "We expected a low percentage of publications by women photographers showcased within historically focused "books on books" photobook anthologies; however, we were unprepared for how disproportionate their underrepresentation would be – only 10.5% of the total books listed."
This compendium offers a tour through 200 photobooks by women – a tour that highlights 100 recent publications, but finishes with a canter through the historical volumes.  And even the editors admit that they didn't have room for all the books suggested.
The good news is that 10×10 photobooks have a batch of 'imperfect' book on sale at the moment, so why not grab yourself a bargain?
Recommendation from Del Barrett, Chair & Founder Hundred Heroines
How We See Photobooks by Women, edited by Russet Lederman, Olga Yatskevich and Michael Lang.  Published by 10 x 10 Photobooks.  Imperfect copies available now for £40.