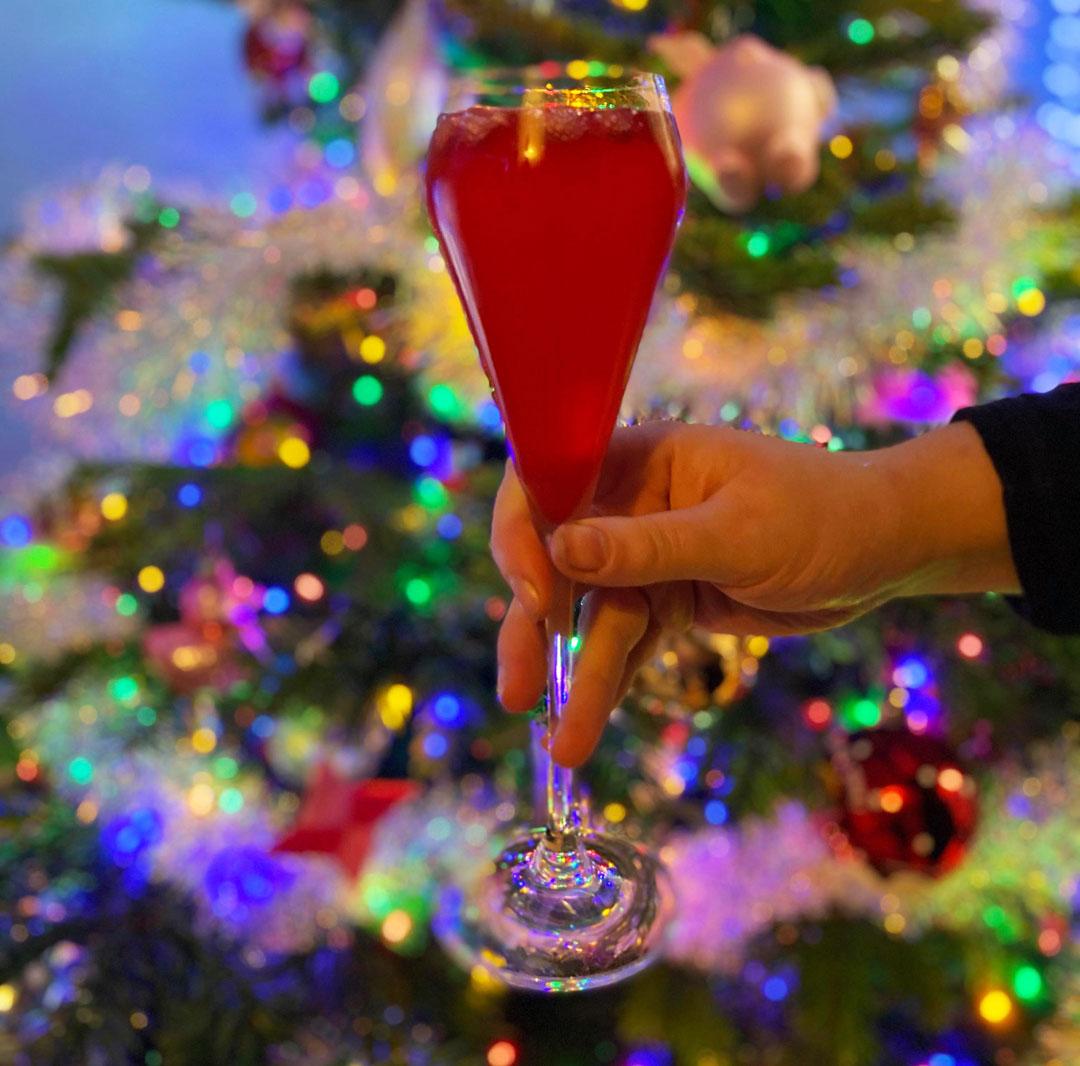 After a difficult year it's important to find bliss in the everyday, whether that's calling an old friend, sneaking some snacks that were supposed to be saved for Christmas day or pouring yourself a drink…  
For Day 20 of the #HHAdvent calendar we're introducing the first original cocktail from Hundred Heroines; The Hundred Heroines Fizz. 
This weekend dust off the old bottle of grenadine and put the sparkling wine (or soda water for the mocktail) in the fridge because this delightful little tipple will surely add some festive sparkle to your day. 
Invented and created by Gabrielle and Hannah Kynoch.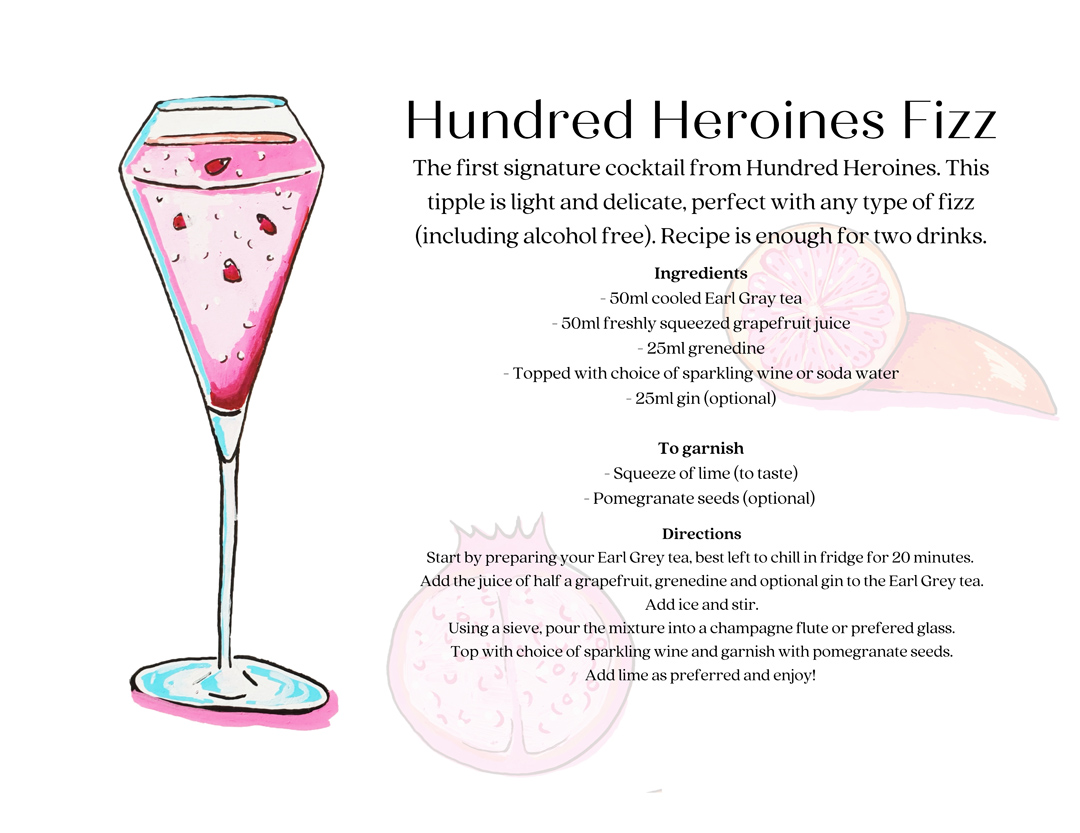 Download recipe