Our Dust to Dust platform aims to contribute to this conversation with a focus on what women photographers around the world are doing locally to contribute to dialogues on sustainability. We are building a platform from which this work will be part of relevant and timely debates around sustainability.
Sustainability has become one of today's urgent talking points. Increasingly we see think tanks, conferences, publications and exhibitions centralising sustainability. The conversation has expanded from its original ecological context to embrace broader cultural and economic facets of life. From good health and education to decent work and peace, the need for robust infrastructures which address inequalities and take care of diverse life forms on the planet means that sustainability remains a persistent contemporary issue.
Photography offers a significant, almost instinctive visual form with which to gauge these issues. From its more traditional documentary roots to experimental cross-genre approaches, photography's potential to probe the ways we live on this planet is distinct.
If your photographic work explores an issue of local sustainability, it should be part of this conversation.  See how you can get involved below!
Call for submissions
Taking the UN Sustainable Development Goals as a basis, we are calling for global submissions from any women in photography whose work shines a light on a local issue or effort in sustainability.  Your work should explore at least one of the sustainability goals in at least one of the these categories in some way:
No poverty
Zero Hunger
Good health and well-being
Clean water and sanitation
Quality education
Affordable and clean energy
Decent work and economic growth
Industry, innovation and infrastructure
Gender equality
Reduced inequalities
Sustainable cities and communities
Responsible consumption and production
Peace, justice and strong institutions
Climate action
Life below water
Life on land
Successful submissions
Successful submissions will be featured on our website with completed projects forming photo essays, narratives and features.
If you've just started a project, there may be opportunities to blog about your work on this space too.
Future opportunities for select work to be part of other projects and gain further exposure will be explored.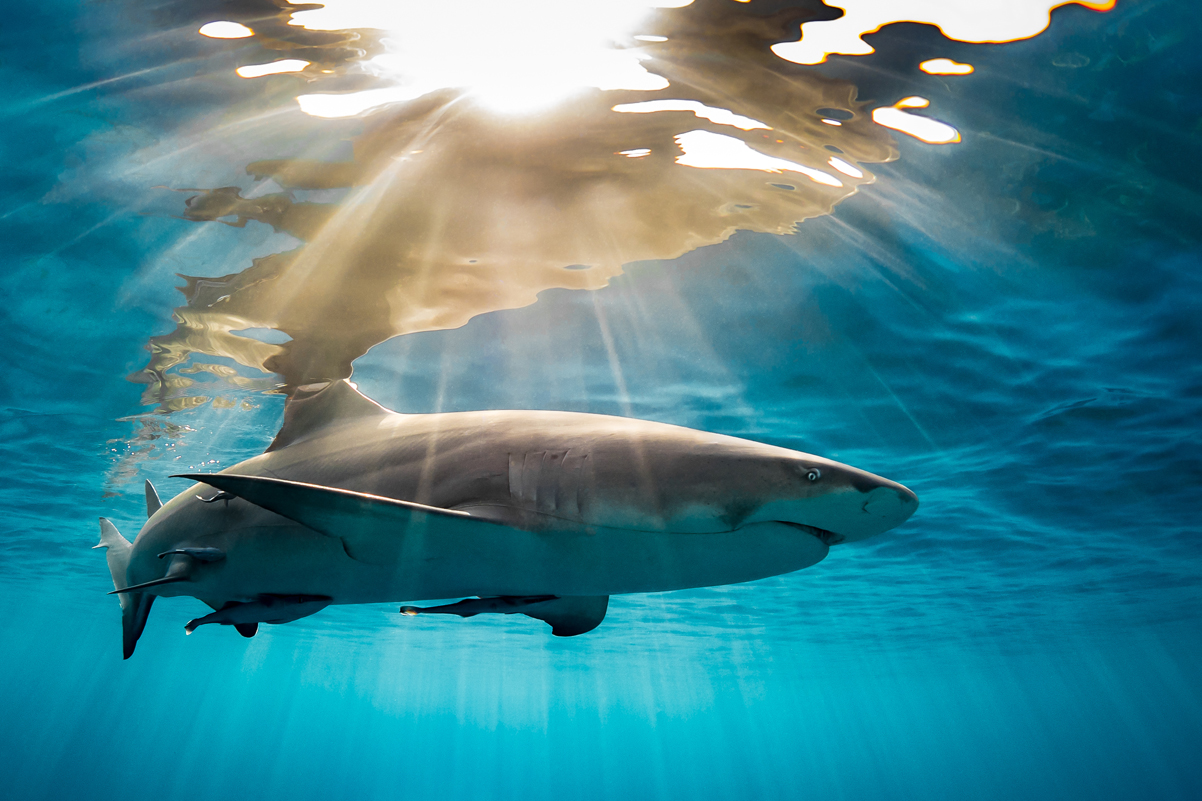 Lemon Shark © Tanya Houppermans
To submit
Completed projects
If you have already completed a project or are currently working on one, we invite you to submit your work for consideration.
Send us a PDF containing 500 words outlining your project, indicating which categories the work responds to, including 6 images of your work and any relevant online links you may have about your work.
Email your submission to: submissions@hundredheroines.org
Project proposals
If you have a germ of an idea you feel is important to explore, and for which you need funding, we invite you to send us a proposal of your ideas. We have reserved funding available for exceptional ideas. Our three cut-off points to apply for funding are: 31 March, 30 June and 30 September.
Send us a PDF containing a 500 word proposal, explaining which categories your work will respond to and how, including 6 images which demonstrate your previous work and style.
Email your submission to: proposalsubmissions@hundredheroines.org